Global Trade Corner
Maritim Hotels
Maritim Hotels
Your No.1 address when travelling. Your event partner. Your holiday destination.
For more than 50 years…
…Maritim has been a professional partner when it comes to travel, events and holidays. With our unbeatable portfolio of city hotels and vacation resorts, state-of-the-art event facilities,enticing M.I.C.E. programs and comprehensive recreational infrastructures, we ensure both astute business travellers and discerning holidaymakers remember the name Maritim for all the right reasons. Be it our comfortable hotel rooms with free wi-fi, our private boardrooms, our medium-sized conference rooms, our huge event halls, our stylish restaurants with their range of local specialities and international favourites, or our exclusive wellness facilities – we have the exact infrastructure you're looking for. Furthermore, as a professional partner on the subject of group travel, the Maritim Hotels create attractive adventure trips for bus groups, clubs and associations. Whether you are looking for a season opening trip, a musical tour or a classic city tour - the tourism team offers you a wide range of arrangements and ideas for your next trip. The wide variety of hotels but also the creative framework programmes proposals make the difference. For closer information please contact your responsible Maritim Sales Office or the respective hotel directly.
Customer focus and first class service
While the reasons to visit a hotel are many, the goal to be reached is the same: your satisfaction! With Maritim you can rest assured that you're always right on target. Over five decades of experience providing attentive service is the foundation upon which we base our partnerships - in 24 Maritim Hotels in Germany.
Kontakt & Ansprechpartner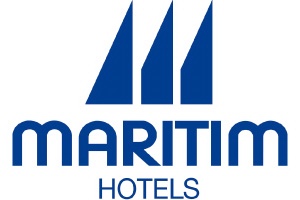 Contact
Maritim Hotels International Sales Office
Külpstrasse 2
64293 Darmstadt
Germany
Tel.: +49 6151 905-710
Email: info.vki@maritim.com
More Contacts
Italy
Maritim Hotels Sales Office
Milano, Italy
Tel. +39 347 2910599
Ms Loredana Usala: lusala.sit@maritim.com
Ms Marta Sala: msala.sit@maritim.com
sales.it@maritim.com
Scandinavia and Finland
Maritim Hotels Sales Office
Gothenburg, Sweden
Tel. +46 7077 250 77
sales.se@maritim.com
info.vki@maritim.com
Switzerland and Austria
Maritim Hotels Sales Office
Switzerland
Tel. +41 (0) 43 24465-90
Ms Prisca Ruf: pruf.vkcha@maritim.de
info.vki@maritim.com
Spain, Portugal und Latin America
Maritim Hotels Sales Office
Madrid, Spain
Tel. +34 913237756
Ms Domingues Acosta: ndominguez.mad@maritim.com
Ms Molano Gomez: imolanogomez.vkmad@maritim.com
sales.madrid@maritim.com
Netherlands, Belgium & France
Maritim Hotel Amsterdam
Pre-opening Office
Asterweg 19 D 10
1031 HL Amsterdam
The Netherlands
Tel. +31 6 2194 6063
nbrugman.vki@maritim.com
Middle East
Maritim Sales Middle East
c/o Maritim Hotel Bonn
Godesberger Allee
53175 Bonn, Germany
Tel. +49 (0) 228 8108-768
Mr Mohamad El-Annan: melannan.bon@maritim.com
info.vki@maritim.com