Global Trade Corner
Avis Budget Autovermietung GmbH & Co. KG
Avis Budget Autovermietung GmbH & Co. KG
TOGETHER WE MOVE THE WORLD
We're passionate about keeping the world moving. Wherever you want to go, - and regardless of your budget - we can help you get on your way.
Avis Budget Group, Inc. (NASDAQ: CAR) is a global leader in mobility solutions. We operate Avis, Budget and Zipcar, the world's leading carsharing network, three of the most recognized brands in the industry. Our brands represent a mobility ecosystem with more than 11,000 locations in around 180 countries. With more than 70 years of experience managing global fleets and with one of the largest fleets of connected vehicles in the world, we are committed to innovation and advancing the future of mobility. For more information, visit www.avisbudgetgroup.com.
Avis at a glance:
Avis Safety Promise - In 2020, in response to COVID-19, we introduced the "Avis Safety Promise" to ensure the safety of our customers & employees and improve the cleanliness and disinfection of our rental locations and vehicles. Our partnership with Sagrotan(Germany) & Detol ensures that we use industry-leading disinfectants to clean our vehicles and rental stations. www.avis.co.uk/avis-safety-pledge
Digital Smart Serve - COVID-19 has accelerated the development of our digital check-in services. Pick up your car quickly and safely with our digital car rental check-in service. Minimize time at the counter by providing your details in advance. Available to Avis, Budget and Maggiore customers, Digital Smart Serve is our advance check-in service and part of our broader Digital Smart Service program. We also offer other check-in options at several pilot locations, including Voice and Messenger options. www.avis.co.uk/your-avis/avis-digital-check-in
Avis App - We developed an industry-leading mobile app for Avis that was shaped by customers throughout the development process and meets the changing needs of today's travellers. Travelers can now use the Avis app to select the exact vehicle they want, confirm, and change reservations, renew rentals, view fuel consumption and mileage, find nearby gas stations and parking, and return the vehicle without assistance www.avis.co.uk/drive-avis/avis-mobile-apps
Avis Inclusive - Our all-inclusive carefree package that protects our customers from scratches, dents, and unexpected mishaps on the road. Avis Inclusive includes our comprehensive no deductible protection option, which is up to 25% cheaper than booking the car and protection option separately. So, you can save money and avoid additional hassle. Avis Inclusive is an optional extra and is now available on car rentals across Europe. It makes car rental simple and stress free. www.avis.co.uk/drive-avis/car-hire-extras/inclusive
Avis Preferred - it's our way of saying thank you for renting with us. Join Avis Preferred and enjoy a range of benefits, including free weekend rentals, priority expedited service, free upgrades, free second driver and more. Avis Preferred membership is completely free, there is no hassle and no forms, and the more you rent from us, the more you get back from us because you are such a loyal customer. www.avis.co.uk/your-avis/avis-loyalty
Avis Prestige - Discover the special experience the fascination of Porsche up close: As an exclusive rental car partner of Porsche, Avis offers you a variety of models of the classic dream car and gives you the perfect reason to be on the road. Enjoy pure driving pleasure with the Porsche models in the Avis Prestige fleet: for example, the Porsche 911 Carrera GTS, Porsche Cayenne or Panamera 4 E-Hybrid Sport Turismo or the newest member of our fleet the Porsche Taycan. You can rent the Porsche model of your choice at any of the 80 Avis Prestige Car stations in Germany. www.avis.co.uk/drive-avis/fleet/prestige
Avis Select Series - you also have the possibility to book other popular car models directly. The Avis Select Series fleet offers you the VW Golf GTI, Mercedes-Benz GLE 4Matic, BMW 4 Series Convertible, Ford Mustang, and other exclusive vehicles, in the summer season also various convertible models. www.avis.de/rund-um-avis/mietwagen/select-series/deutschland
Avis E-Mobility - At ABG, we regularly renew our fleet vehicles to ensure we have the most efficient vehicles available. This includes the introduction of hybrid and electric vehicles in several markets. www.avis.de/rund-um-avis/mietwagen/elektroautos
Sustainability - Our organization's impact on the environment is of great concern to us, and we continually strive to take steps to ensure that we operate responsibly and sustainably. We align our efforts with several industry-recognized standards and frameworks, including the UN Sustainable Development Goals. https://avisbudgetgroup.com/csr/
Kontakt & Ansprechpartner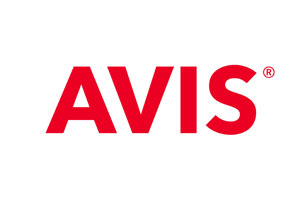 Contact
Avis Budget Autovermietung GmbH & Co. KG
Zimmersmühlenweg 21
61437 Oberursel
Germany
Travel Industry contacts:

More Contacts
Call Centers
European Call Center: +44 1344 484100 and select Option 2.
USA 24hrs Call Center: +1 800 472 3325 (toll free).