Global Trade Corner
Hamburg Tourismus GmbH
Hamburg Tourismus GmbH
A distinct maritime character and international outlook make the Hanseatic City of Hamburg one of Europe's most popular destinations. Urban sparkle and natural beauty are two major items of Hamburg. The city boasts a wide range of hotels, restaurants, theatres and shops, sandy beaches, the Alster, a buzzing port district and landmarks reflecting more than 1,200 years of history.
In addition, the port, the canals and the Alster lake give Hamburg a wonderfully maritime feel. From the beaches, quays and moorings to the luxury cruise liners, container-laden behemoths and lovingly restored museums ships, this international port city has so much to offer and will give you a yearning to experience more.
Fashion and the arts are flourishing in Hamburg. Its chic shopping arcades, high-end boutiques and antique stores are perfect for indulding in retail therapy. For the evening, there are over 300 venues featuring concerts, variety, comedy and theatre, as well as international smash-hit musicals. The Elbphilharmonie concert hall, the new landmark in the HafenCity opened on the 11th of January, 2017 and will attract music enthusiasts from all over the world.
For a night out to remember, hit the clubs, cafés and bars along the Reeperbahn, Hamburg's legendary party mile. Other Hamburg events with a big party factor include the Alstervergnügen festival, the annual Port Anniversary, the Fish Market, the Japanese Cherry Blossom Festival, the many Christmas markets with their festive charm and the Hamburger DOM - Nothern Germany's biggest funfair. The vibrant metropol on the Elbe River counts as one of the ten largest seaports worldwide: every year more than 10.000 ships, among container vessels and most exclusive cruise lines come into the harbour. Every other year thousands of visitors come to see the spectacular "Hamburg Cruise Days", where the fascination of cruise lining comes alive onshore as well as offshore. The harbour, dipped into blue lights, offers maritime markets with culture, music, culinaric highlights and an impressive cruise liner parade accompanied by traditional boats and fireworks.
More information can be found here.
Kontakt & Ansprechpartner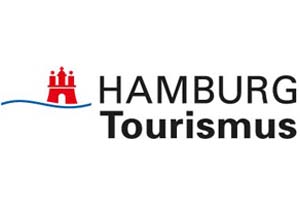 Contact
Hamburg Tourismus GmbH
Wexstraße 7
20355 Hamburg
Germany
Phone: +49 (0)40/300 51 300
Fax: +49 (0)40/300 51 701