Global Trade Corner
Tourismus NRW e.V.
Welcome to North Rhine-Westphalia
North Rhine-Westphalia: a travel destination all year round
North Rhine-Westphalia (or short NRW) is an all-rounder where boredom is impossible. Located in the heart of Europe, it is linked to many major cities. And, thanks to six international airports, a dense rail network and 2,000 kms of motorway, you can easily get from one place to another. The almost 18 million residents of North Rhine-Westphalia actively shape their region – traditions like the Carnival meet future-oriented innovations such as a flourishing start-up scene, popular festivals and exciting trade fairs in four exhibition centers. All in all, NRW has many records that demonstrate sporting ambition, such as Germany's largest football stadium in Dortmund, while also holding some less known records, such as the country's highest railway bridge at Müngsten. And Europe's biggest green facade at Kö-Bogen II in Düsseldorf shows NRW's innovative spirit. More than 1,000 museums lure those interested in culture to world-class exhibitions.
Architecturally, one highlight after the next awaits in NRW. From historical jewels, including over 100 palaces and castles, to the most modern architecture by Frank O. Gehry, tradition meets modernity here, and very tastefully we might add. What's also special are the countless industrial monuments in NRW, which testify to the Ruhr Area as one of the most important centers of industrialization and mining in Europe, all of which are now creatively used as museums, leisure facilities and much more. These include, e.g., the Zollverein in Essen, one of six incredible UNESCO World Heritage Sites in NRW. With the Aachen Cathedral, NRW has the first UNESCO Site in Germany. But also, the castles in Brühl or Corvey, Cologne Cathedral, and the Lower Germanic Limes are historical places worth visiting. A beautiful natural landscape meets these historic cities, because more than half of NRW is green. More than 50,000 kms of hiking trails and 30,000 kms of cycle paths offer incredible relaxation.
About Tourismus NRW e.V.
Tourismus NRW e.V. is the tourist umbrella organisation for North Rhine-Westphalia, based in Düsseldorf. It is the competence centre for tourism in the state, and sets strategic impulses for tourism in NRW. The main goals of the organisation include providing advice and promoting innovation among its members in all areas of tourism, profiling tourism as a business factor, optimising the framework conditions for tourism marketing and promoting tourism cooperation in NRW.
Towns, Cities and Culture
City trips
High-quality cultural offers, interesting architecture and countless shopping opportunities, coupled with incomparable food and drink experiences all make North Rhine-Westphalia stand out as a travel destination.
UNESCO World Cultural Heritage Site
In North Rhine-Westphalia, you can explore six magnificent UNESCO World Heritage Sites all in one: Cologne Cathedral, Aachen Cathedral, Schloss Augustusburg palace with the Jagdschloss Falkenlust hunting lodge, the Zeche Zollverein colliery in Essen, the Schloss Corvey palace in Höxter and the Lower Germanic Limes in the Rhineland.
Art Museums and architecture
Art lovers will always find something worth seeing in the top-class museums of NRW, from the Museum Ludwig in Cologne to the Museum Folkwang in Essen. Here, high-quality exhibitions show contemporary art as well as works of art from years gone by. Fans of architecture will find a varied mix, with major master builders and visionary architects leaving their footprints behind throughout the state.
Industrial culture
The industrial heritage of North Rhine-Westphalia is huge; no other federal state in Germany has such a large number, and such diversity, of industrial monuments. Exciting themed routes lead visitors right through the state, to collieries, gasometers, coking plants, furnaces and production sites, as well as to the Zeche Zollverein colliery, a UNESCO World Cultural Heritage Site.
Shopping fun in the towns and cities of NRW
With their luxurious boulevards, busy passenger zones, modern passages, fashionable districts featuring small boutiques and huge shopping centres, both the major cities and smaller towns of North Rhine-Westphalia are ideal locations for going for a stroll, exploring your surroundings and enjoying an excellent shopping experience. The federal state is also home to a multitude of outlets offering excellent quality at a low price.
Nature and Active
Nature
From unspoilt forests and jagged hill ridges to romantic river and water meadow landscapes, North Rhine-Westphalia offers a pure nature experience, and is greener than many people think. Far more than half the state is covered by forests, rivers, meadows and fields. The Eifel national park specifically, as well as 12 nature parks, invite visitors to experience the green side of North Rhine-Westphalia in person, right up close.
Active
You'll find opportunities for rest and active relaxation on every corner. You can choose from around 14,000 kilometres of cycle paths, over 50,000 kilometres of well-maintained hiking routes - many of them classified as premium or top routes - and the most important winter sports area north of the Alps. Cycle past 100 palaces through Münsterland, enjoy the view over glittering lakes in the Sauerland region, or conquer the most frequently climbed mountain in the world, the Drachenfels ("Dragon's Rock") near Bonn.
Healthy
In North Rhine-Westphalia, you'll find the ideal combination of peace, relaxation and health. As well as health and wellness holidays, spa pools and natural remedies have a positive impact on the body, and bring new energy for everyday life. Whether in the Teutoburger Wald forest, the Sauerland region or the rest of NRW - you can't go wrong with a health holiday in NRW.
Barrier-free Travel
Travel for all in North Rhine-Westphalia
North Rhine-Westphalia is open to all! Here, holidays and day trips are barrier-free in many locations, with barrier-free access to museums, restaurants, hotels or tourist information offices throughout the state. Our barrier-free travel tips, as well as an overview of barrier-free offer providers, will help you find the right destination.
Kontakt & Ansprechpartner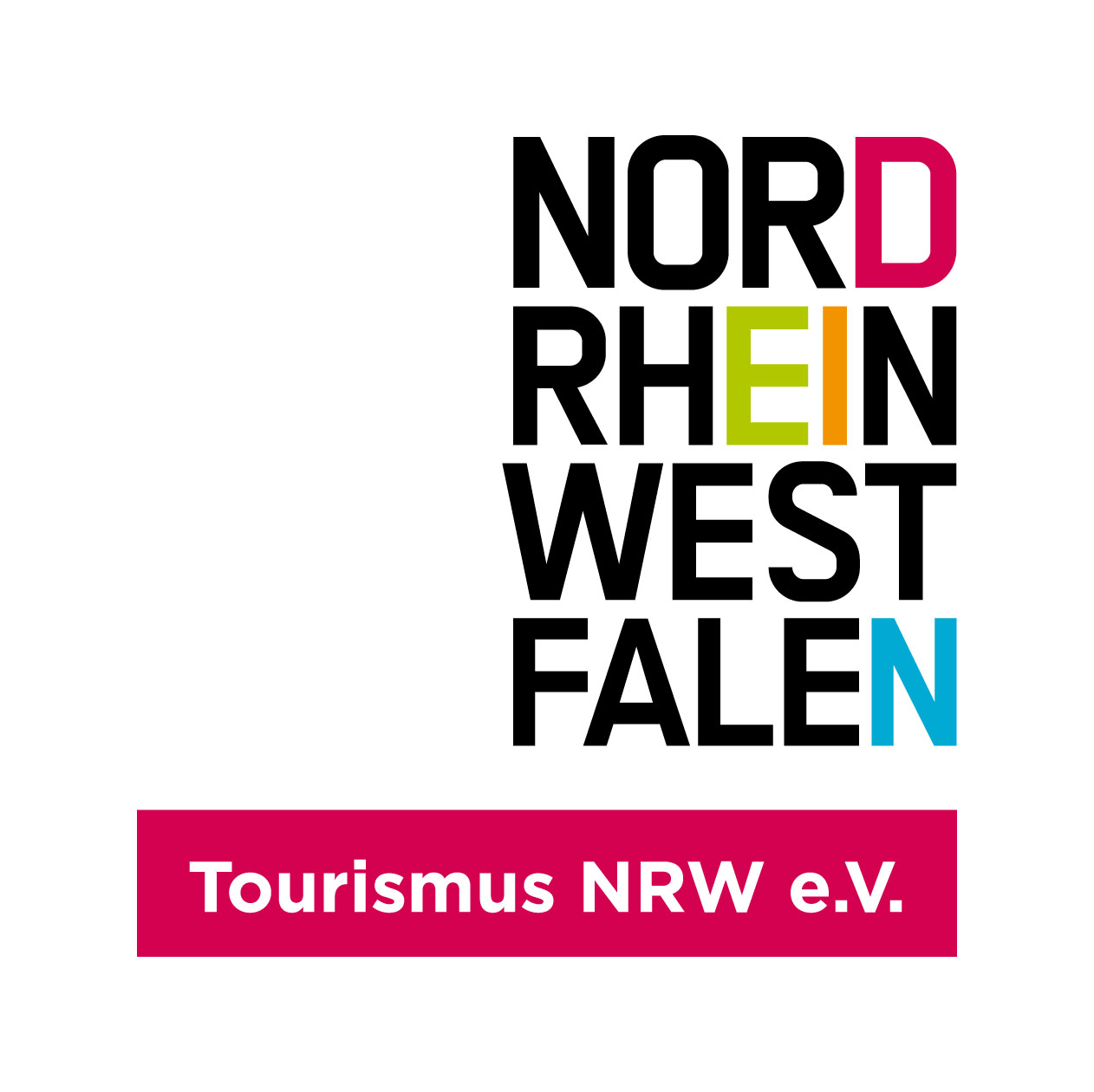 Contact
Tourismus NRW e.V.
Völklinger Straße 4
40219 Düsseldorf
Phone +49 (0) 211 91 320 -500
Fax +49 (0) 211 91 320 -555
More Contacts
Regional Partners
Here you will find selected highlights and contact details in the North Rhine-Westphalian travel areas:
Bergisches Land
Altenberger Cathedral in Odenthal, Paper Mill Dombach by Bergisch Gladbach, Flowstonecave Wiehl, Dhünn-Dam
Contact: Naturarena Bergisches Land GmbH
Phone.: +49 (0) 22 04 / 8430 00
Fax: +49 (0) 22 04 / 8430 05
Bonn/Rhine-Sieg/Ahrweiler
Beethoven Haus, Drachenfels on Siebengebirge hills, Poppelsdorf Schloss (Schloss Clemensruh) in Bonn, Museum Mile, Old Town Hall
Contact: Tourismus & Congress GmbH
Phone: +49 (0) 2 28 / 91 04 10
Fax: +49 (0) 2 28/ 91 04 111
The Bergisch Three
Müngstener Bridge, Wuppertaler Suspension Railway, Schloss Burg, Klingenmuseum in Solingen, Deutsches Röntgen-Museum in Remscheid
Contact: Bergisches Land Tourismus Marketing e.V.
Phone.: +49 (0)212/ 88 16 06 65
Fax: +49 (0)212/ 88 16 06 66
I www.die-bergischen-drei.de/en
Düsseldorf and Kreis Mettmann
Königsallee, Art Collection North Rine-Westphalia, Benrath Palace, Medienhafen, Neanderthal-Museum in Mettmann
Contact: Düsseldorf Marketing & Tourismus GmbH
Phone.: +49 (0) 211 / 17 20 20
Fax: +49 (0) 211 / 17 20 23 230
I www.duesseldorf-tourismus.de/en
Contact: neanderland/Kreis Mettmann
Phone: +49 (0) 21 04 / 99 11 99
Fax: +49 (0) 21 04 / 99 50 49
Eifel and Aachen
Aachen Cathedral, Carolus Thermen Bad Aachen, Eifel, Rotes Haus in Monschau, Rurtalsperre
Contact: Eifel Tourismus (ET) Gesellschaft mbH
Phone: +49 (0) 65 51 / 96 56 0
Fax: +49 (0) 65 51 / 96 56 96
Contact: aachen tourist service e.V.
Phone: +49 (0) 241 / 1 80 29 02
Fax: +49 (0) 241 / 1 80 29 30
Köln and Rhine-Erft County
Cologne Cathedral,Chocolade Museum, Wallraf-Richartz-Museum, Brühl Palaces Augustusburg and Falkenlust, Rhenish Brown Coal Field
Contact: KölnTourismus GmbH
Phone: +49 (0) 2 21 / 34 64 30
Fax: +49 (0) 2 21 / 34 64 35 94 29
Contact: Rhein-Erft Tourismus e.V.
Phone: +49 (0) 22 71 / 99 49 940
Fax: +49 (0) 22 71 / 99 49 953
I www.rhein-erft-tourismus.de/en
Münsterland
Moated Castle Nordkirchen, Prinzipalmarket with Old Town Hall Münster, Burg Hülshoff in Havixbeck, 100 Castles and Palaces Route
Contact: Münsterland e.V.
Phone: +49 (0) 25 71 / 94 93 92
Fax: +49 (0) 25 71 / 94 93 99
I www.muensterland-tourismus.de
Contact: Münster Marketing
Phone: +49 (0) 2 51 / 4 92 27 10
Fax: +49 (0) 2 51 / 4 92 77 43
I www.muenster.de/stadt/tourismus
Lower Rhine
Archaeological Park Xanten, Moyland Palace in Bedburg-Hau, Selfkantbahn, Insel Hombroich Museum, Moated Castle Dyck
Contact: Niederrhein Tourismus GmbH
Phone: +49 (0) 21 62 / 81 79 03
Fax: +49 (0) 21 62 / 81 79 180
I www.niederrhein-tourismus.de/en
Ruhr Metropolis
Zollverein UNSECO World Heritage Site in Essen, Gasometer in Oberhausen, Planetarium in Bochum, Landschaftspark Duisburg-Nord, Dortmunder U
Contact: Ruhr Tourismus GmbH
Phone: +49 (0) 208 / 89 95 90
Fax: +49 (0) 208 / 89 95 91 88
Sauerland
Atta Cave Attendorn, Biggesea Dam, Historic City Center Soest, Burg Altena, Wintersports-Arena Sauerland
Contact: Sauerland – Tourismus e.V.
Phone: + 49 (0) 29 74 / 96 98 0
Fax: +49 (0) 29 74 / 96 98 33
Siegerland-Wittgenstein
Berleburg Castle, Historic City Center in Freudenberg, Wittgenstein Palace, Museum für Gegenwartskunst Siegen, Rothaarsteig
Contact: Touristikverband Siegerland-Wittgenstein e.V.
Phone: +49 (0) 2 71 / 33 31 020
Fax: +49 (0) 271 / 33 31 029
I www.siegerland-wittgenstein-tourismus.de
Teutoburger Wald
Hermannsdenkmal, Externsteine, Wewelsburg, Burg Sparrenberg Bielefeld, LWL-Freilichtmuseum Detmold
Contact: OstWestfalenLippe GmbH
Teutoburger Wald Tourismus
Phone: +49 (0) 521 / 96 73 325
Fax: +49 (0) 521 / 96 73 319
Newsletter
Our North Rhine-Westphalia newsletter will provide you with information on regular event tips, ideas for destinations for trips out as well as other attractive offers by email. You can order the newsletter online at www.dein-nrw.de/newsletter or send us an email to .
Your route to North Rhine-Westphalia
North Rhine-Westphalia is easy to reach from everywhere, regardless of whether you are arriving by train, car or plane.
Six international and regional airports (Dusseldorf, Dortmund, Cologne/Bonn, Munster/Osnabruck, Paderborn/Lippstadt and Weeze) link North Rhine-Westphalia with the entire world.
Go by train and use the 6.000 kilometer long railroad system and over 39 IC/EC/ICE railway stations.
Reach us by bus or by car on 2.200 kilometers of motorways and 5.100 kilometers of national highways. The traffic information service will guarantee a stress-free journey. Or you simply take your car and get on the car train.
Take your bicycle and travel around on our 13.800 kilometer long-distance cycle routes.