Facts & Magazines
To inspire travellers from all over the world to visit Germany and thus promote tourism in Germany: That is the mission of the German National Tourist Board (GNTB). To this end, the GNTB investigates socially relevant topics and prepares them in an expert manner. It regularly makes these important findings available to the public in its publications.
Infographics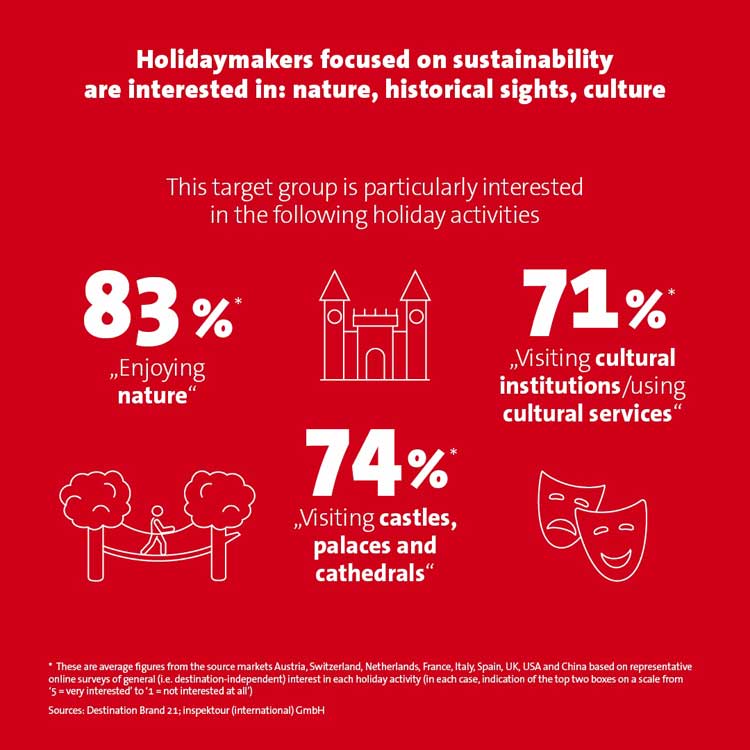 The GNTB's market research focuses on future-oriented, networked studies in order to provide the GNTB's partners and all companies in the German tourism industry with groundbreaking analyses for professional marketing.
Current market assessments
Tourism has many facets. In her blog "From the Desk of Petra Hedorfer" and podcast "On the Mic with Petra Hedorfer", Petra Hedorfer, CEO of the German National Tourist Board discusses and contextualizes current topics.
Magazines
The GNTB presents current tourism topics in its magazines: In interviews, with the latest available data and important background information:
These are our latest publications