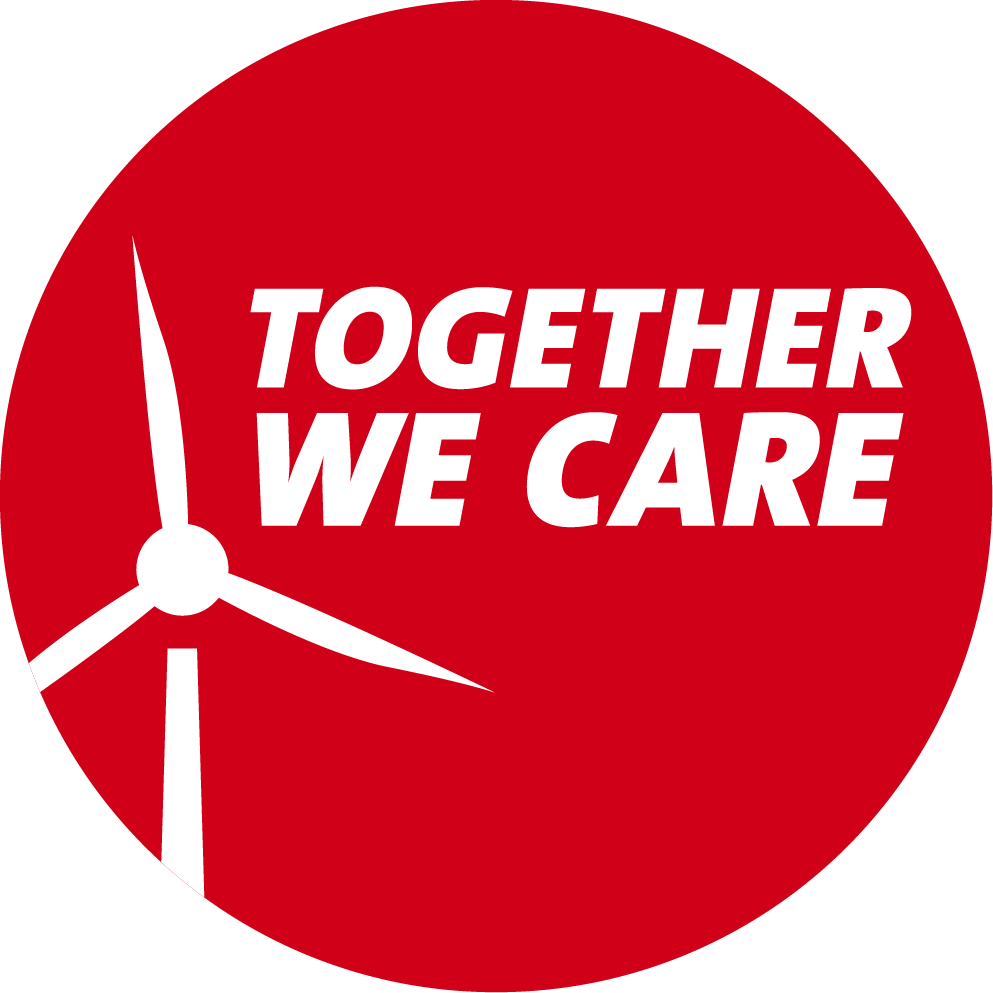 Season's Greetings from Germany.
Celebrate Christmas in Germany: traditional, exciting, enjoyable!
Christmas is a feeling. Christmas is remembrance and anticipation in equal measure: in Germany, this feeling is celebrated for a period of over four weeks: Advent begins this year on Sunday 27th November and ends on Saturday 24th December – Christmas Eve. The days are short and the evenings are long – plenty of time for genuine cosiness, enjoyment and wonderful traditions from all regions. For many people, Christmas Eve is the most beautiful day of the year. Traditionally, the Christmas tree is put up and decorated on this day, under which the presents lie in the afternoon or evening.
Christmas at last!
The Christmas markets are a highlight for young and old alike, inviting you to take an atmospheric stroll through the alleys with festively decorated stalls. If you feel hungry, you can snack on gingerbread, candy apples, Christmas stollen and hot chestnuts. Wooden carvings from the Erzgebirge, artistic glass baubles or handmade unique items from the region are on offer as Christmas decorations or sustainable Christmas gifts for loved ones. Many of the markets throughout Germany now use energy-saving lighting concepts with LED lamps and place particular emphasis on regional and organically produced products and food. Environmentally friendly and stress-free, they are easy to reach by public transport.
Even beyond the Christmas villages, sustainable winter fun awaits, such as snow walks, torchlight hikes or Christmas traditions to join in.
Find your very own Christmas market in Düsseldorf, our premium partner:
The most delicious Christmas recipes to bake
Christmas is an enjoyable celebration and indulging is absolutely allowed! Christmas baking enjoys a great reputation in Germany, and many places have their own typical regional recipes. For example, the Dresden Christstollen is famous all across the country. Lübeck marzipan is also a must in Christmas delicacies! Or perhaps you are familiar with the almond-decorated Bethmännchen from Frankfurt? Nuremberg gingerbread, similar to the Aachen Printen, also belongs to the ranks of traditional Advent classics.
Silent Night, Holy Night...discover our Christmas playlists
As Advent begins at the end of November, we start to hear Christmas on the radio and are transported back to fond memories from childhood and feelings of anticipation. Christmas is a festive season full of meaning, and so is Christmas music. The most Christmassy of these songs is probably "Silent Night, Holy Night", which has been heard and sung this time of year since 1818. But children's songs and modern German Christmas hits also fill the air in the run-up to Christmas.
Christmas Podcast: join us on an wintry, Christmassy sound journey
Christmas is a tradition-filled celebration in Germany. Every family has their own rituals, every region its own special traditions: Christmas markets, animal Advent calendars, a real Christkindl (Christ Child) and much more. Because it's winter and hopefully there is snow, there is an ever-growing range of indoor and outdoor Advent activities in many places. The Christmas season is celebrated from north to south and from east to west in all its beautiful facets – with many special cultural and culinary offerings.
Just listen in...
...and let yourself be whisked away on a Christmas journey across Germany.
Transcript of the audible content
"Experience Germany – A Surprising Journey of Discovery"
INTRO
In the run-up to Christmas, the smell of roasted almonds, gingerbread and mulled wine is everywhere in Germany. Every town has its own Christmas market. One of the best known is Nuremberg's Christkindlesmarkt, which is opened by the Christ Child himself, according to city councillor Dr Michael Fraas.
O-TON Dr. Michael Fraas, Nuremberg/Bavaria
Man: This is the first Friday of Advent, and the Town Market is in darkness. All lights are switched off, also in surrounding buildings and in the stalls. The square is in darkness. Then a large spotlight goes on, directed at the balcony of the Frauenkirche, and suddenly the Christ Child stands there in his golden robe and crown and says: "The Christ Child invites you to his market and everyone is welcome."
Nevertheless, the oldest German Christmas market is the Striezelmarkt in Dresden, which dates back to 1434. Like Nuremberg with its gingerbread, Dresden's Christmas market is also associated with a famous pastry, reports Veronika Hiebl from the Saxony Tourism Marketing Association.
O-TON Veronika Hiebl, Dresden/Saxony
Woman: The Dresden Striezelmarkt and the Dresden Christstollen have a common history, and this history continues on to this day, because the Dresden Striezelmarkt owes its name to the traditional pastry originally called Striezel.
But Christian Tänzler from Visit Berlin believes that the German capital is clearly the capital of Christmas markets, with more than 50 themed markets ranging from majestic to metropolitan.
O-TON Christian Tänzler, Visit Berlin
Man: We even have a Christmas market for dog lovers, for example. Of course we also have other nice things like a children's Christmas market, a winter camp for the LGBTQI community, and we have an old railway, with a touch of magic and heaps of festivity in an old train shed. And, what is very, very important in Berlin, is the topic of sustainability. We have an eco-market on Kollwitz Square. So everyone will find something that suits them.
The 17 Christmas markets in "Holy Hamburg" also range from the cheeky and frivolous "Santa Pauli" on the Reeperbahn to more maritime Christmas flair, explains Guido Neumann from Hamburg Tourism.
O-TON Guido Neumann, Hamburg-Tourismus
Man: We have a Christmas market in HafenCity right on the waterfront, with a view of the harbour, a Christmas market around the Binnenalster, or there are two Christmas markets on the Fleeten, on the canals. Plus everything that take place on ships: Christmas fairy tales on Alster steamers, trips with hot punch and Christmas-themed cruises through the brightly lit harbour on the Elbe.
Grog instead of mulled wine, fish sandwiches instead of the usual bratwurst. But stollen, biscuits, Father Christmas, Christmas carols and Advent calendars are also part of the run-up to Christmas. According to the Guinness Book of Records, the largest Advent calendar house in the world is in the Black Forest, says Oliver Gerhard, spokesman for the town of Gengenbach.
O-TON Oliver Gelhardt, Gengenbacher Adventskalender/Baden-Württemberg
Man: The town hall coincidentally has 24 windows, and they illuminate it and turn it into a giant Advent calendar, and every evening at 6pm a new window opens. The special thing about the Gengenbach Advent Calendar is that great artists are always showcased. We've already had images by Chagall, by Tomi Ungerer... The windows are always the centre of great art.
If you want to see Germany's most beautiful cities decorated for Christmas from the vantage point of a window, you can book river cruises to romantic winter destinations on the Rhine, Danube or Elbe. From November to March, so-called winter barge trips are also offered in the Spreewald, says Patrick Kastner from Reiseland Brandenburg.
O-TON Patrick Kastner Spreewald/Brandenburg
Man: These are unique winter sights that you can enjoy snuggled up in a warm woollen blanket, with a mulled wine in your hand. You can listen to the dreamy stories of the bargemen, who stand at the end and steer the ship almost like a gondola in Venice.
If you travel to Germany's northernmost tip, you can find pine trees in Freest and on the island of Rügen that are decorated with apples, potatoes and rose hips instead of baubles, angels and tinsel. This is because it's where Lüttenweihnachten is celebrated, the Christmas festival of animals based on a book by Hans Fallada, explains Kathrin Hackbarth from the Mecklenburg-Vorpommern Tourism Association.
O-TON Kathrin Hackbarth, Mecklenburg-Vorpommern: Lüttenweihnachten
Frau: The animals have a hard time finding food – there is snow on the Baltic Sea coast in many places. So the idea was to make edible decorations. These can be fat balls, carrots, or clay pots filled with lard and seeds or fruit, which are then made available to the animals.
A little treat for the forest animals out in the snow. And in turn, the snow makes skiers happy, especially in the Bavarian Alps and the Black Forest. But there are also cable car facilities on the Wasserkuppe in Hesse, on the Fichtelberg in Saxony and on the Erbeskopf in the Palatinate. And Andreas Lehmberg from the Harz Tourism Association recommends winter holidays in Lower Saxony and Saxony-Anhalt.
O-TON Andreas Lehmberg, Skigebiete Harz
Man: There are large ski areas for alpine skiing in Braunlage with the Wurmberg or the Matthias Schmidt Mountain in Sankt Andreasberg, and in the Bocksberg ski area in Hahnenklee. Those are the big ones. In addition to alpine skiing, cross-country skiing across the Harz Mountains is of course very thrilling too, and we have over 500 km of cross-country trails here. The Harz Mountains are also very important when it comes to tobogganing, because from the north we are the first major mountain range where you can toboggan over a longer distance. That is why we also have a dense network of specially prepared winter hiking trails.
If you want to get really sporty this winter, you'll find plenty of sporting highlights at the Olympic base in Oberhof in the Thuringian Forest, explains Thuringian sports journalist Katja Bauroth.
O-TON Katja Bauroth, Oberhof/Thuringia
Woman: There is the ski jump. Walking up and down the steps is muscle training for the legs. You can meet international athletes in the biathlon stadium on the Grenzadler. There it is also possible for tourists to shoot at the targets themselves. The cross-country ski hall allows year-round cross-country skiing, and the international crème de la crème of Nordic skiing can be found there as well.
So, there is a lot of fun to be had in the German winter!
Discover our destinations in Germany