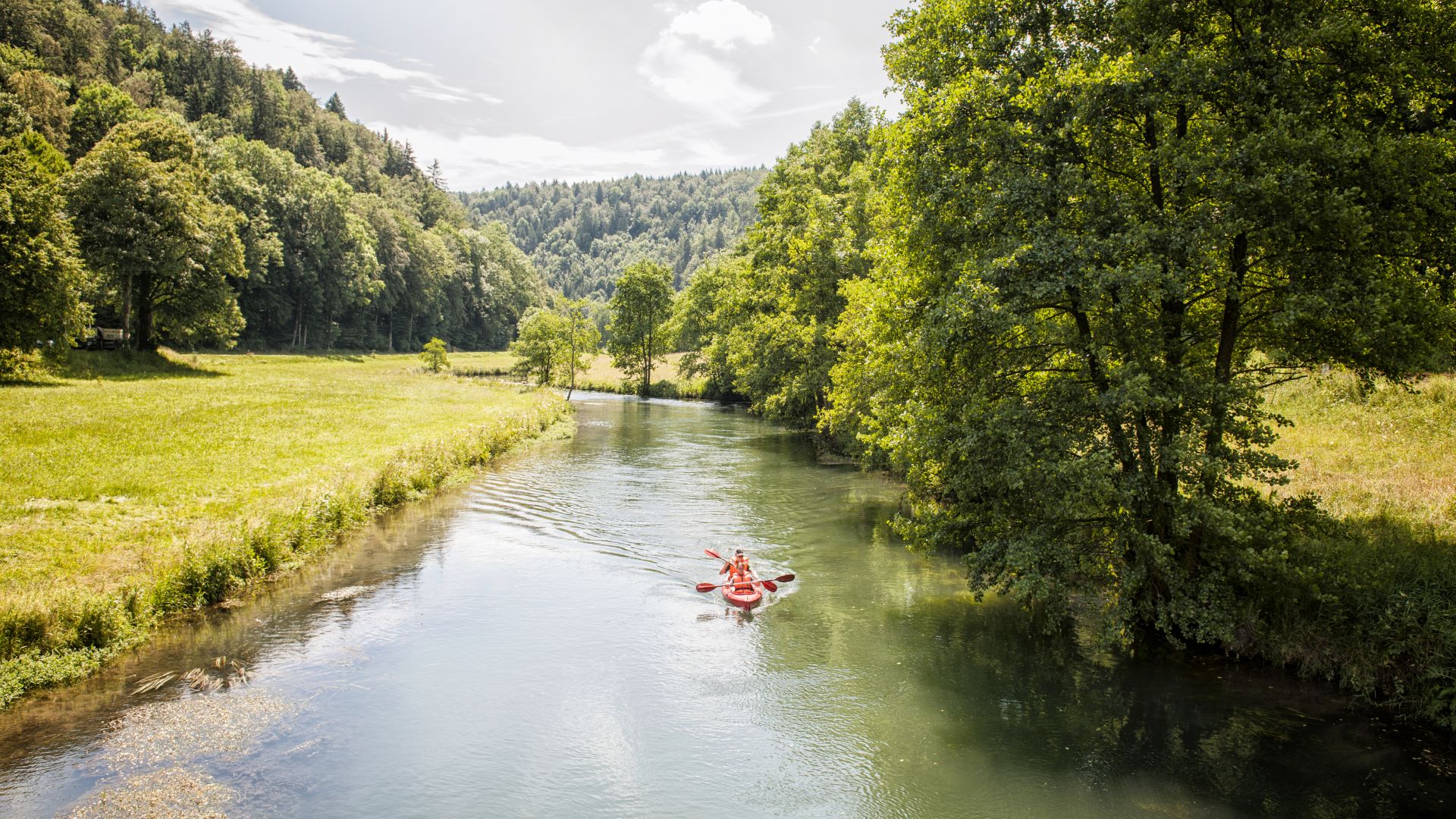 Inspiring Germany
Travel by paddle through 7 waterways
Danube, Elbe, Isar or Lahn? All wonderful rivers that are perfect for you to tour by canoe or kayak. You can also enjoy the many lakes and their peaceful expanses of water!
A change of perspective: when you travel by boat, the world immediately looks totally different. It also sounds totally different. Motorboats aren't permitted on many of the rivers and lakes in Germany, so all you hear is the steady rhythm of paddles in the water, and nothing else. Except perhaps for the birds and other animals that call this particular habitat home. Canoe tours are suitable for children from the age of eight; and if a little effort and practice are put in, they are possible for anyone of any age. Relaxing nature experiences, lots of fun and plenty of inspiration await you along the waterway on a paddling trip. For those who want an even more adventurous experience, there is the option of a water hike lasting several days, during which you can cover several stages in one go. Here are a few suggestions for your journey routes by boat!
All the action on the Isar in Bavaria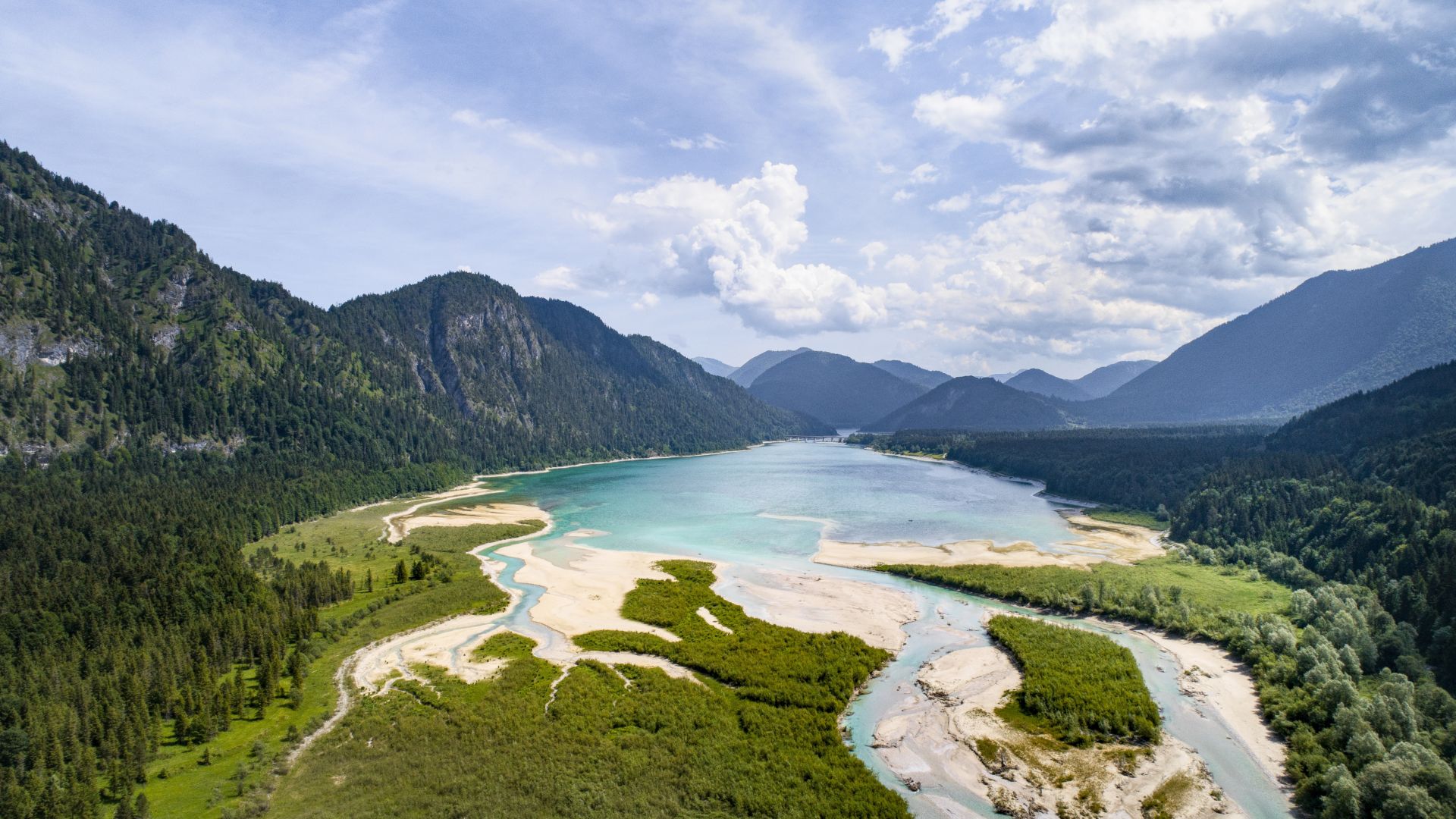 In total, the Isar river covers 292 kilometres across the federal state of Bavaria, before it joins the Danube. About 70 kilometres away from Munich, the Isar has a lively current and flows through surroundings with the appearance of an unspoilt national park: the section of the Isar between Sylvenstein and Lenggries is one of the most beautiful stretches on this river, which also flows through Munich. It is surrounded by forested mountains and light-coloured pebble banks. This makes for a very special paddling experience! This tour is suitable for advanced paddlers who can cope with strong currents. Those who are not yet so experienced should opt for a guided tour, which guarantees safety in canoes that are stable and tip-resistant.. Other boats are not allowed on the Isar - which makes this excursion on water even more beautiful!
Tenaciously around Lake Constance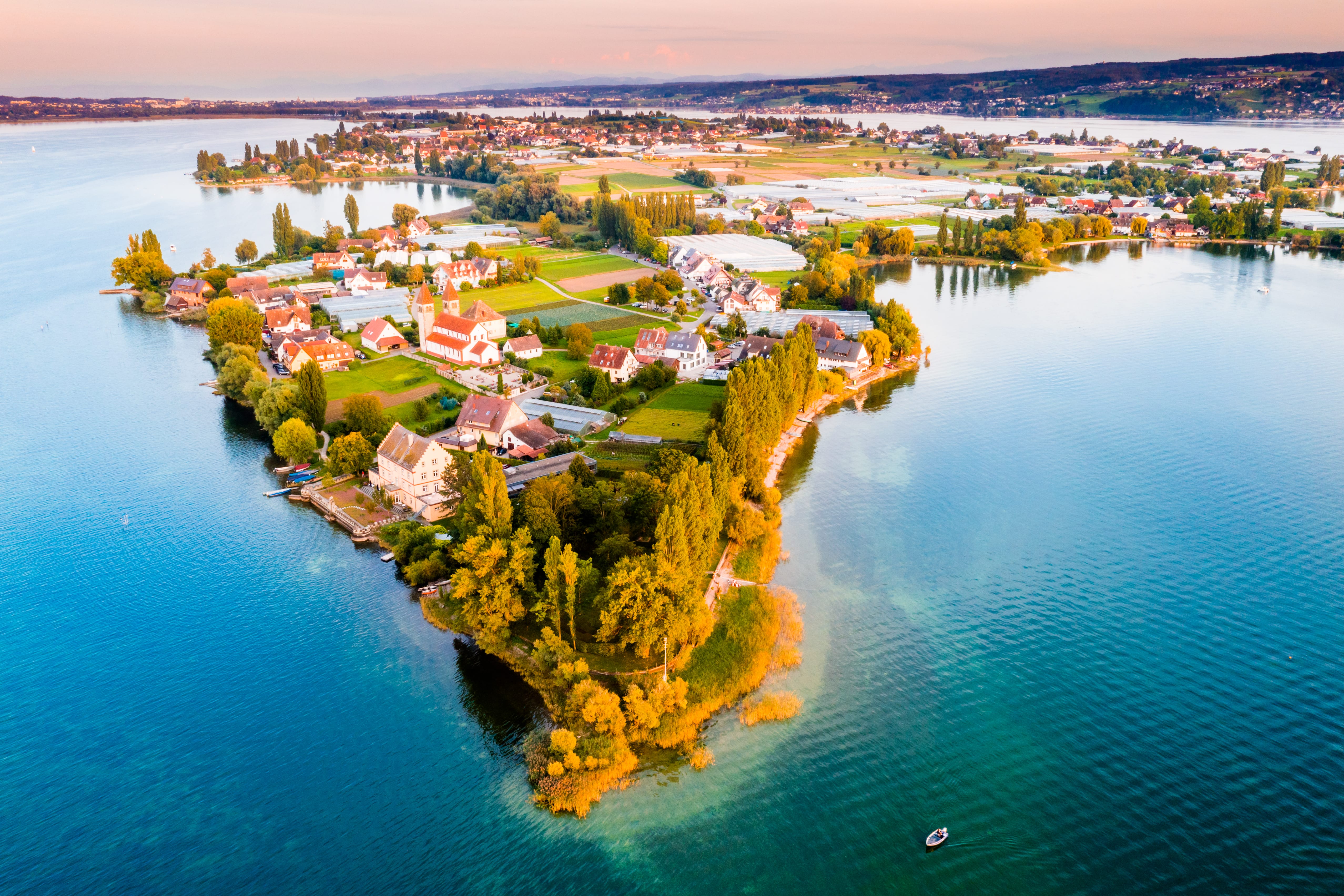 This tour is something for persevering paddlers. The Lake Constance canoe trail loops once around the lake. Covering a total of 270 kilometres, the route is divided into 19 stages - each with its own unique attractions and beauties. The many bays of the 570-square-kilometre lake offer a variety of paddling adventures. The islands on Lake Constance are worth visiting too: moor up on the Reichenau Island, which is a World Heritage Site and located in the district of Constance: on this "island of vegetables", as Reichenau is also called, you should definitely visit the picturesque monastery before continuing on your journey. But most importantly, take breaks from swimming and simply enjoy the clear waters of Lake Constance.
Travelling through impressive gorges in Eastern Bavaria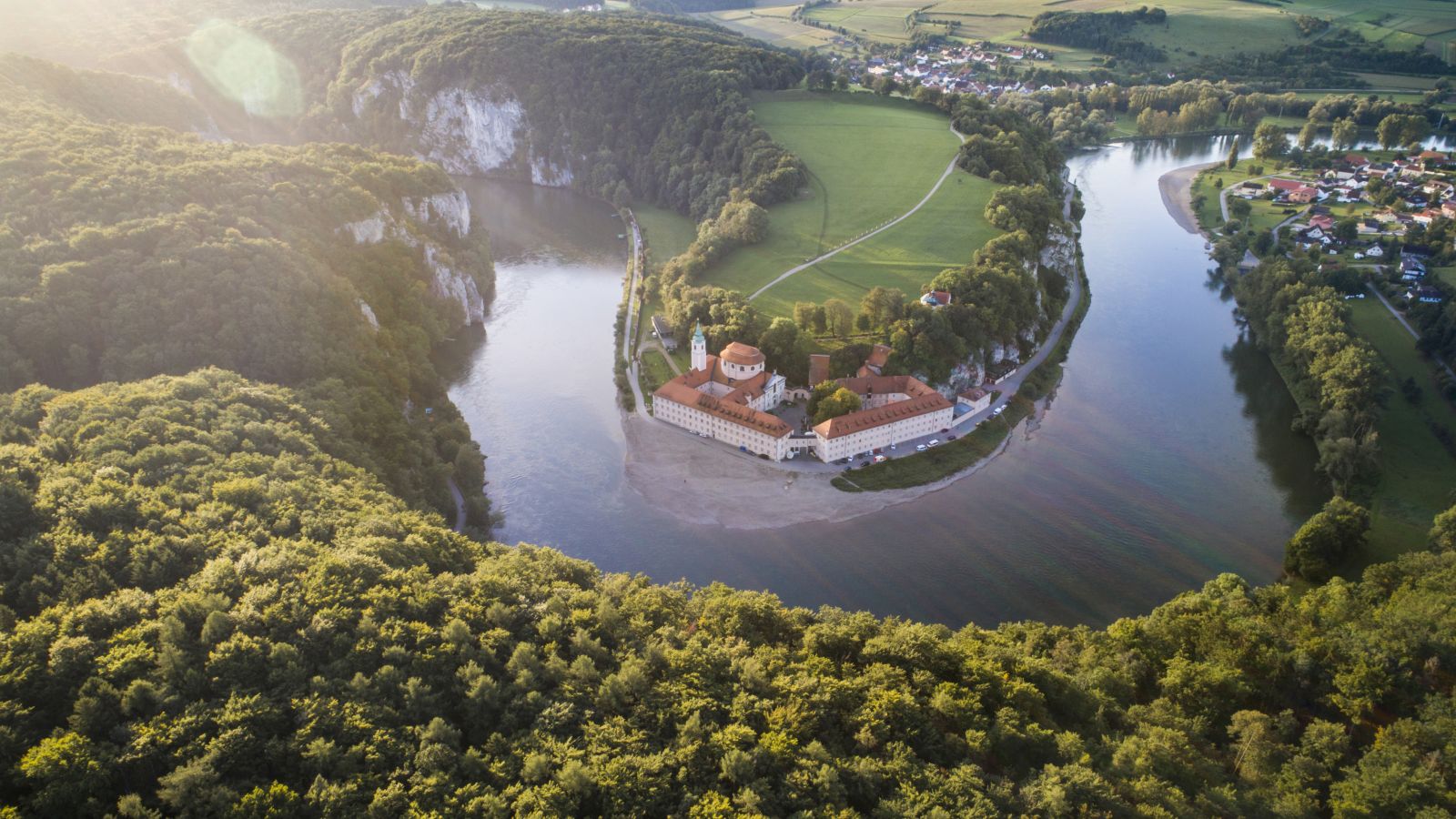 Paddling along the Danube for 28 kilometres: the start of this tour is in Vohburg and the end point is in Kehlheim, at the mouth of the Rhine-Main-Danube Canal. On this route you'll experience nature and culture simultaneously. You will pass Wackerstein Castle and Neustadt on the Danube – we recommend a shore excursion. The Roman fort of Abusina transports you to another time: Emperor Titus commissioned it to be built as a protective wall against the Germanic raids of around 80 AD. A stop at Weltenburg Monastery is essential before you reach the Danube Gorge . From that point on, the Danube landscape turns into a canyon for six kilometres, with impressive rock faces up to 100 metres high. A word of caution: in the summer there are many excursion boats here, which cause big waves in the narrow Danube Gorge. In Kelheim, the final stop, a walk up to Liberation Hall is worthwhile.
Paddling through the ship tunnel on the Lahn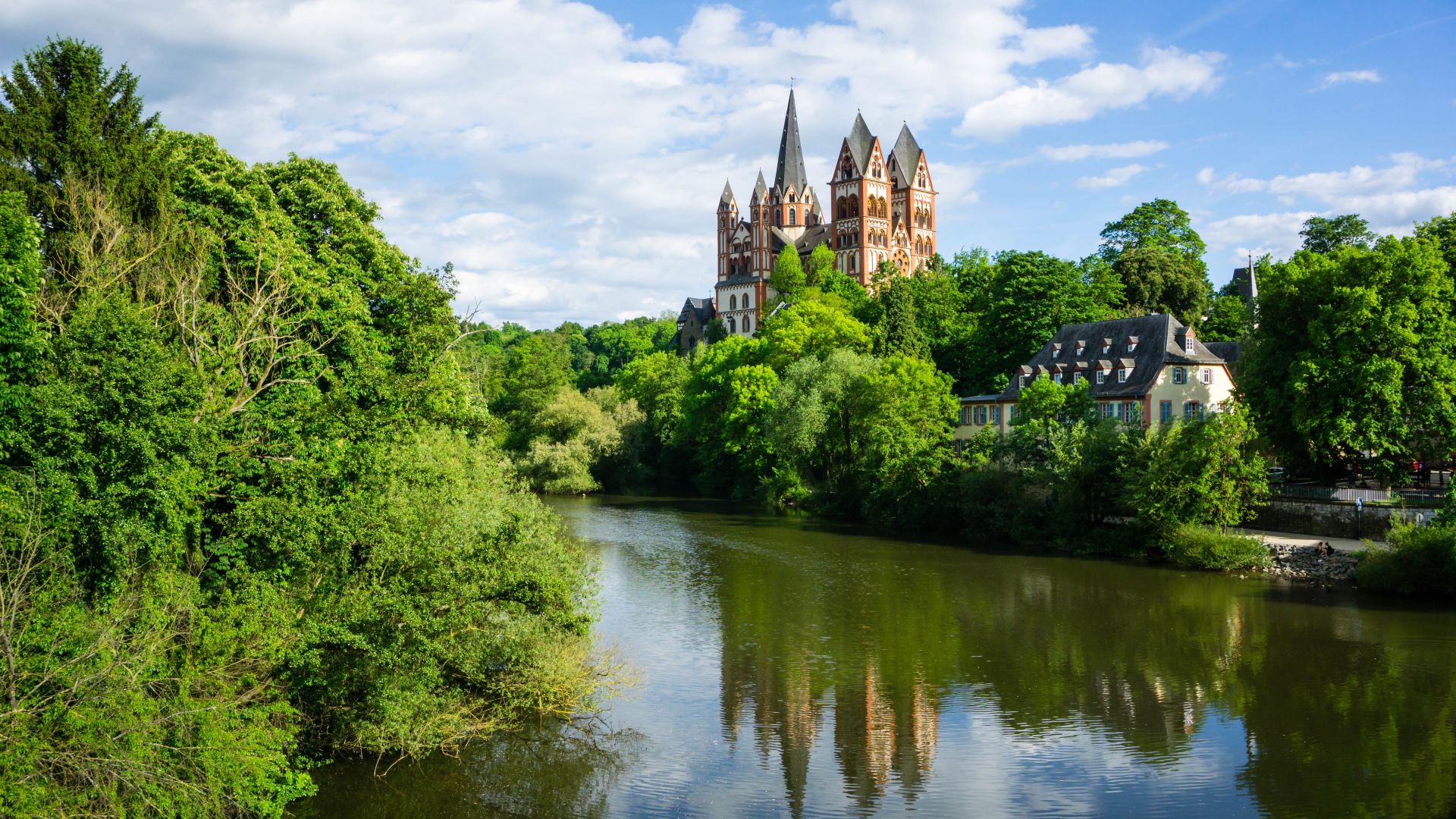 The Lahn is very popular among paddlers and is perfect for single or multi-day trips. The lush green banks of the Lahn – the home of kingfishers, nutrias and turtles – with ancient, sprawling trees are particularly beautiful. The 150-year-old locks are testament to the long history of ships sailing on this river. This tour has a lot of cultural delights on offer too: the castle ruins along the way and interesting towns such as Marburg or Limburg are well worth a visit. The section between baroque Weilburg and the cathedral city of Limburg is particularly magnificent. At Weilburg, you will find a special feature that is unique in Germany: here you can paddle through the only ship's tunnel in the country. It is 195 metres long and was built in the mid-19th century.
Canoeing on the Elbe through Dresden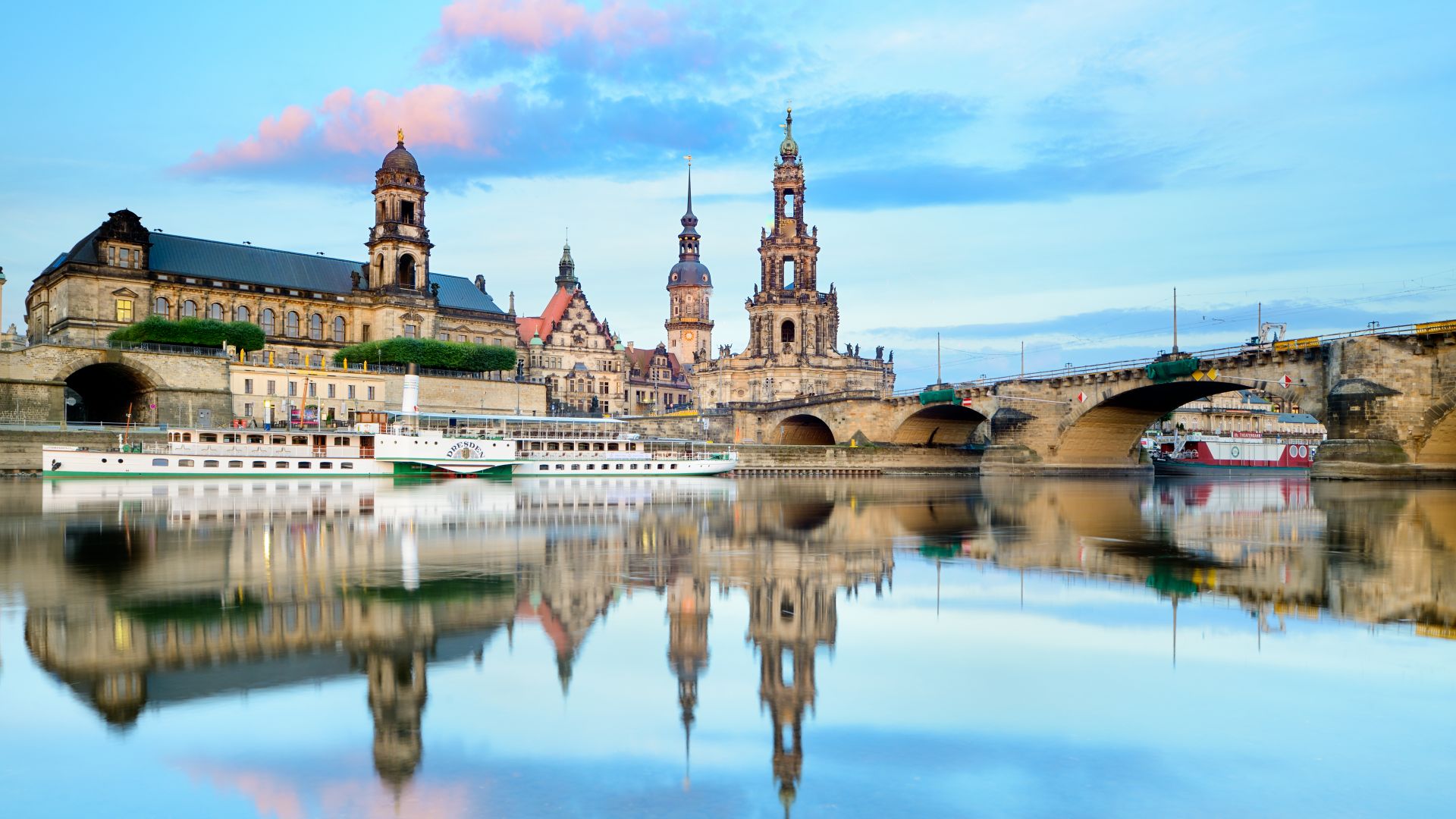 This tour has a length of 52 kilometres, which can be completed in two days. If you can spare more time, you'll find it to be a wonderful experience. Stop just when it pleases you, and you will find it pleasing indeed! You can start in Königstein and the end point is in Radebeul. Departing from the vast Elbe River Loop (Elbschleife) in Königstein, you soon reach the 300-metre-high Bastei, a spectacular viewpoint. Head towards Pillnitz, past vineyards to the eastern outskirts of Dresden. Be sure to moor at the Monumental Staircase at the Riverside Palace - the Wasserpalais (Pillnitz Castle). Experience the "Blaues Wunder" - the best known city bridge in Dresden. Once in the city centre of Dresden, you will pass another four bridges and there are hardly any opportunities to land. That's not a bad thing though, because you won't be able to stop marvelling as you paddle through the city centre. The Elbe is very busy – so please always keep a close eye on the shipping traffic, even when sightseeing from the river!
The Glittering Infinity of more than 1000 Lakes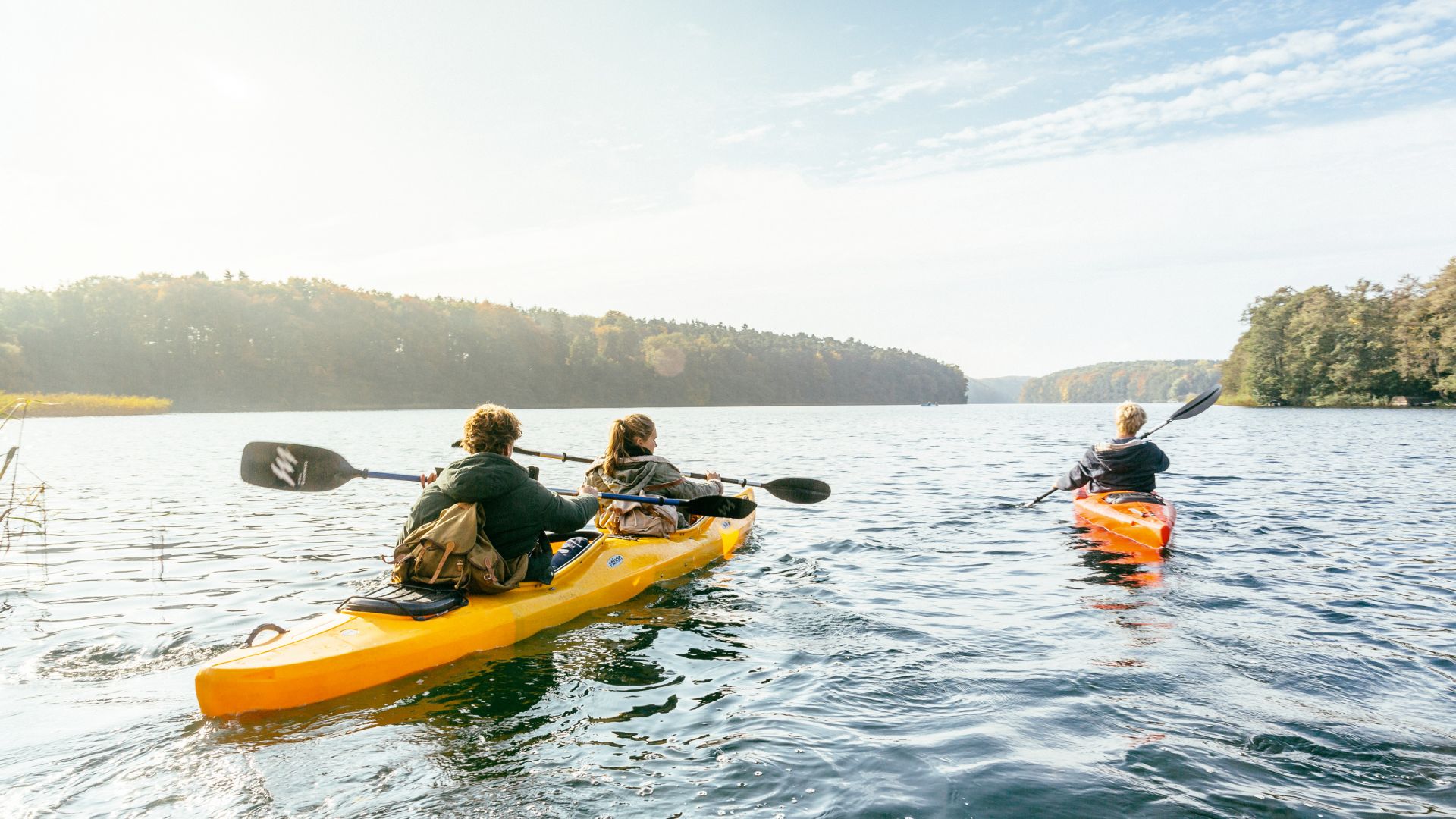 This large expanse of water was formed during the last ice age and provides ideal conditions for canoe or kayak hiking tours. In the Mecklenburg Lakes District, paddle through picturesque floodplain forests, and enjoy the enchanting harbour towns and thatched-roof houses that appear along the shores. Their companions are the water birds of all kinds that either live there or are resting on their journey to the north or south. If you want to extend this tour to a couple of days, accommodation is easy to find, with numerous campsites in this holiday region. With a few exceptions, the Mecklenburg Lakes District water is still, so there are neither currents nor weirs to make canoeing difficult. This means that even paddling novices can easily complete a day trip of up to 15 kilometres. It's also nice that motorboats are for the most part prohibited. A definite highlight is when the waters of the Mecklenburg Lake District are transformed into a sea of blossoms from the end of May: Thousands of water lilies appear in full splendour through to the end of August.
By Water through the Capital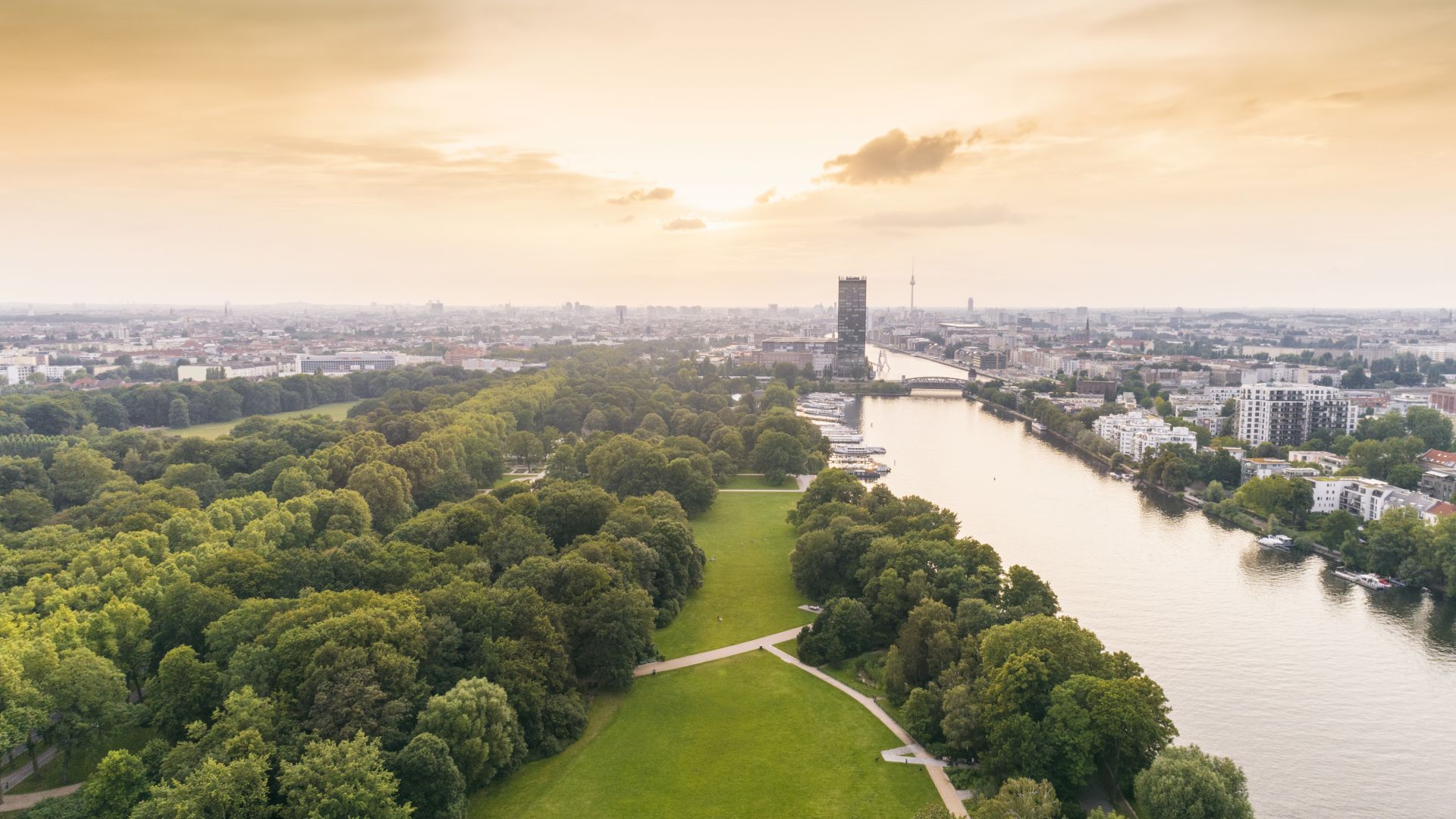 Ideal conditions for paddlers: in Berlin, there are many beautiful lakes, rivers and canals, so you can discover the capital from a completely different perspective on a canoe or kayak tour. Berlin in fact has 960 bridges – that's considerably more than Venice! In principle, you can launch your canoe from almost anywhere, subject to water traffic regulations of course, as there are also plenty of motorboats and ships on Berlin's waterways. Boating on the Spree river through the city centre, including through the government district, is unfortunately not permitted. But there are still plenty of wonderful options on the Spree, Havel, Landwehr Canal, Tegeler See, Müggelsee or Wannsee, and each body of water has its own unique charm. A sunny day with rubber dinghy, kayak or similar can be dreamy - and ideally it can end with a sunset on the shore in good company.