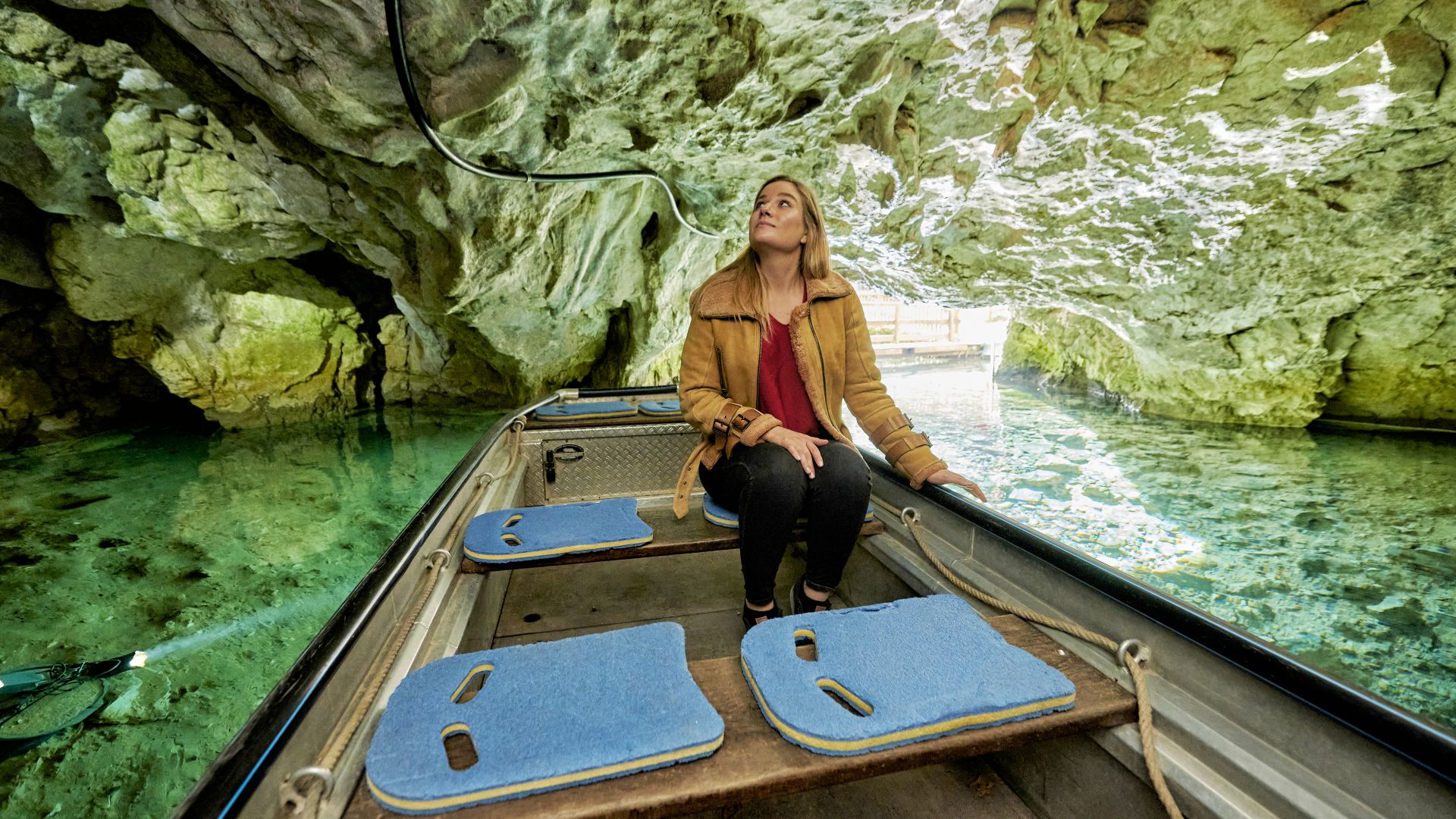 Inspiring Germany
The Mystical World Below the Earth: 8 Caves, Tunnels, and Grottoes
It's a bit eerie down there, dark and damp – yet simultaneously magically beautiful. Marvel at impressive stalagmites and stalactites, crystal-clear lakes, or even a concert hall, all underground!
In Germany there are many different types of caves, some of which are equipped for visitors and are easily accessible: they are known as show caves. There are water and ice caves with fascinating formations – the renowned dripstone caves with their impressive stalagmites and stalactites are certainly worth descending into the depths. Some caves are even used for ripening special varieties of cheese. But it's not only caves that await you below the earth's surface; there are also cellars, catacombs, and tunnels among other things. So, pack sturdy shoes and a warm jacket and make your way underground. Here are our tips for Germany's captivating underworld!
Autumn Labyrinth, Breitscheid: a sparkling magical kingdom underground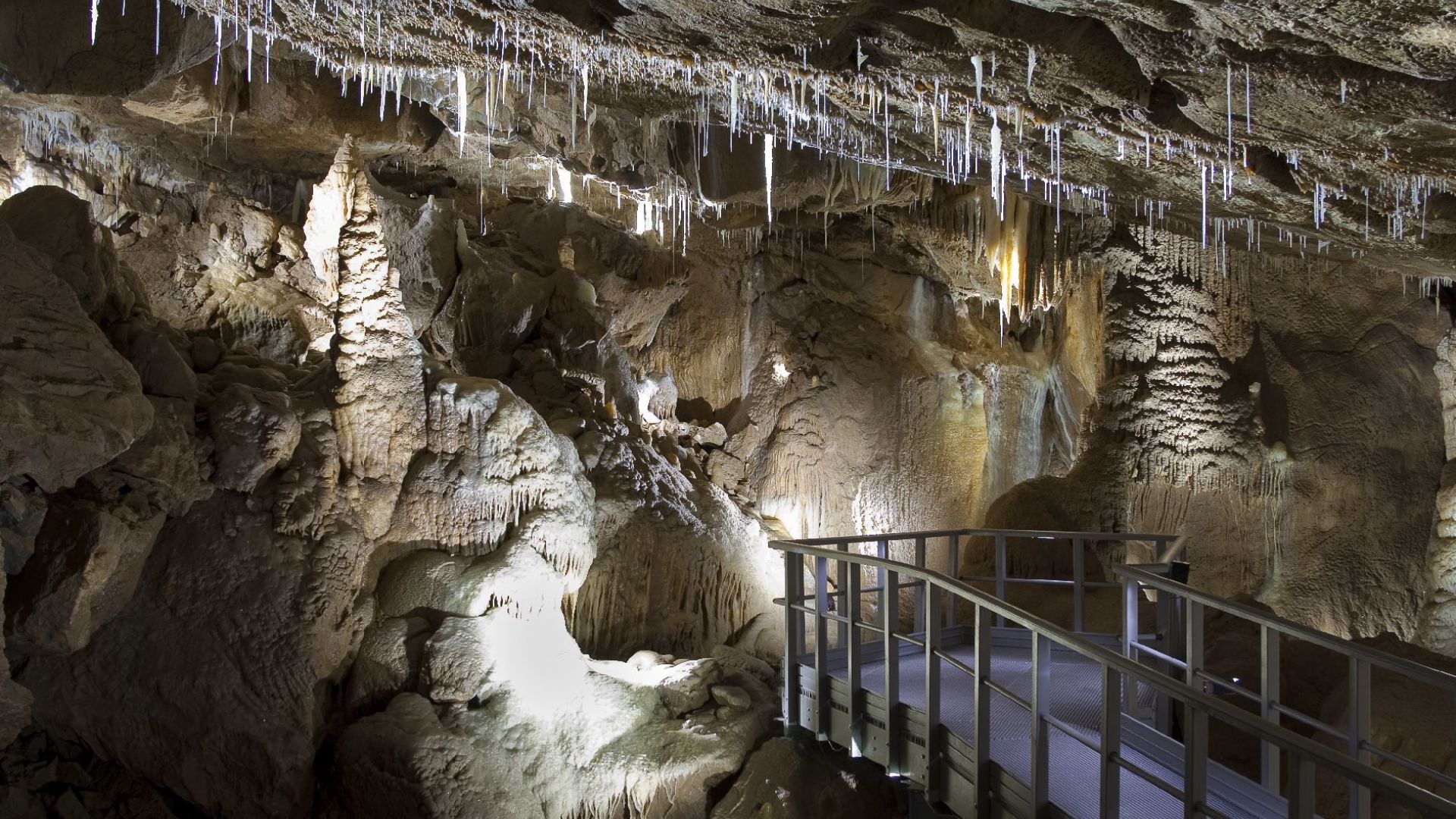 In the tri-border area of Hesse, Rhineland-Palatinate, and North Rhine-Westphalia, within the Westerwald region, lies Hesse's largest cave system. Descend 124 steps down into a different world where space and time seem to lose their meaning. Instead, your imagination will be ignited as the lights suddenly come on in the dark, making everything sparkle. Then stalactites transform into dreamlike shapes! It's a beautiful excursion into a 80-metre-long and up to 32-metre-high underground space.
Bunkers, Beer, and Ice Chambers in Nuremberg
The temperature remains a constant 8 to 10°C - regardless of the weather. Beneath the Franconian metropolis Nuremberg lies an extensive labyrinth of cellars spread across various levels. Guided tours are offered to help you find your way out and, of course, to learn the stories behind these cellars. From the use of these underground passages during World War II (where they saved many lives in Nuremberg) to their use as beer cellars (for fermentation in ideal conditions), you'll wander through the Nuremberg Old Town's cross-crossing underground pathways. An authentic Franconian beer afterwards is most definitely a good idea!
Experience Franconian Switzerland from the inside!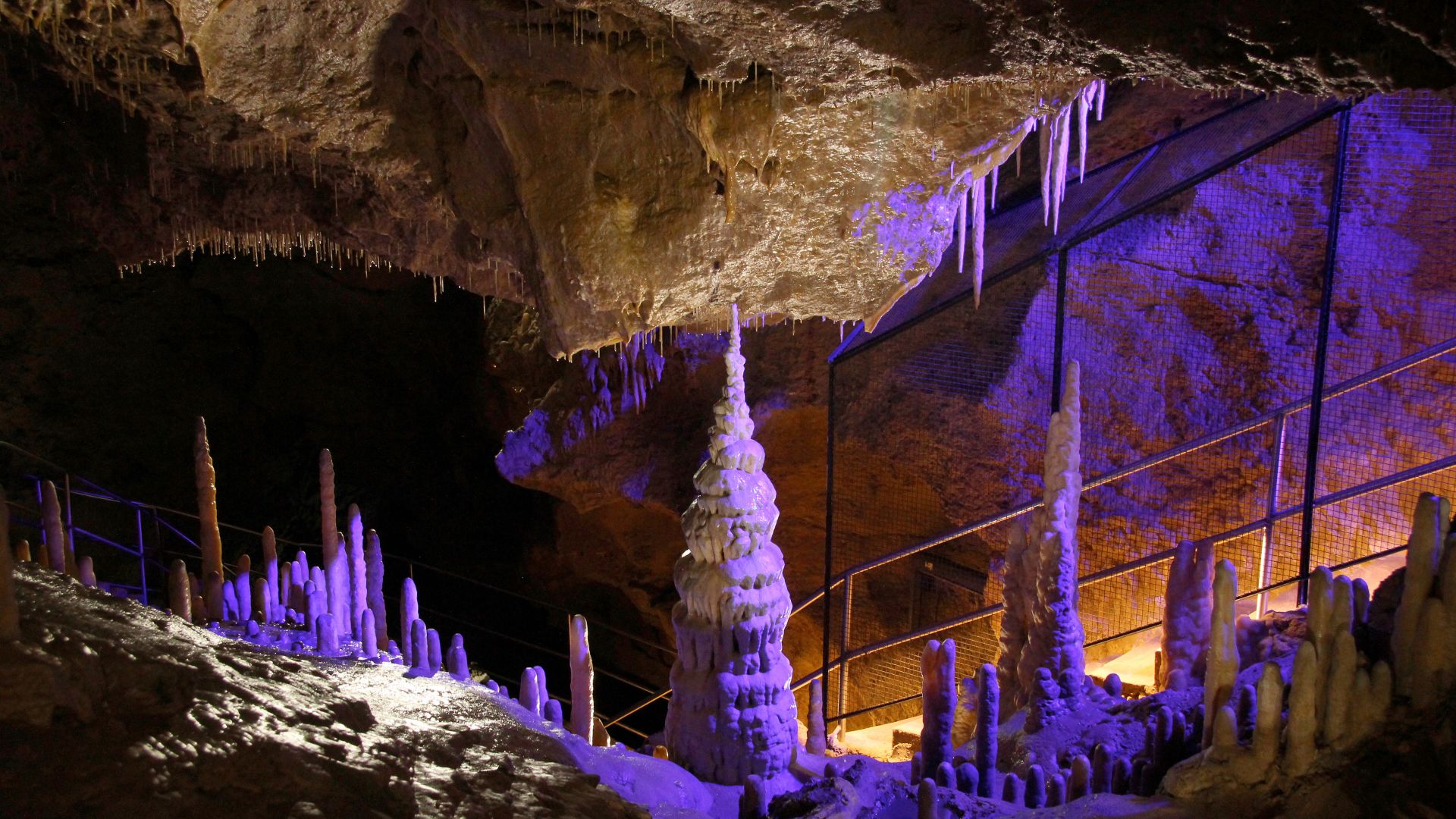 The Devil's Cave is certainly one of the most beautiful stalactite caves in Germany. It is located near Pottenstein in Franconia, in the Bayreuth district. Its stalagmites and stalactites are impressive - and the entrance itself, 25 meters wide and 14 meters high, is spectacular. The passages of the Devil's Cave extend over a total length of three kilometers, of which around 800 meters are accessible with guided tours. Enormous chambers and narrow, winding paths alternate within the cave. Creative lighting and music make this not just a walk, but an experience. In the summer, the grotto at the entrance of the cave is used as a concert hall and theater.
Beneath the River: The Old Elbe Tunnel in Hamburg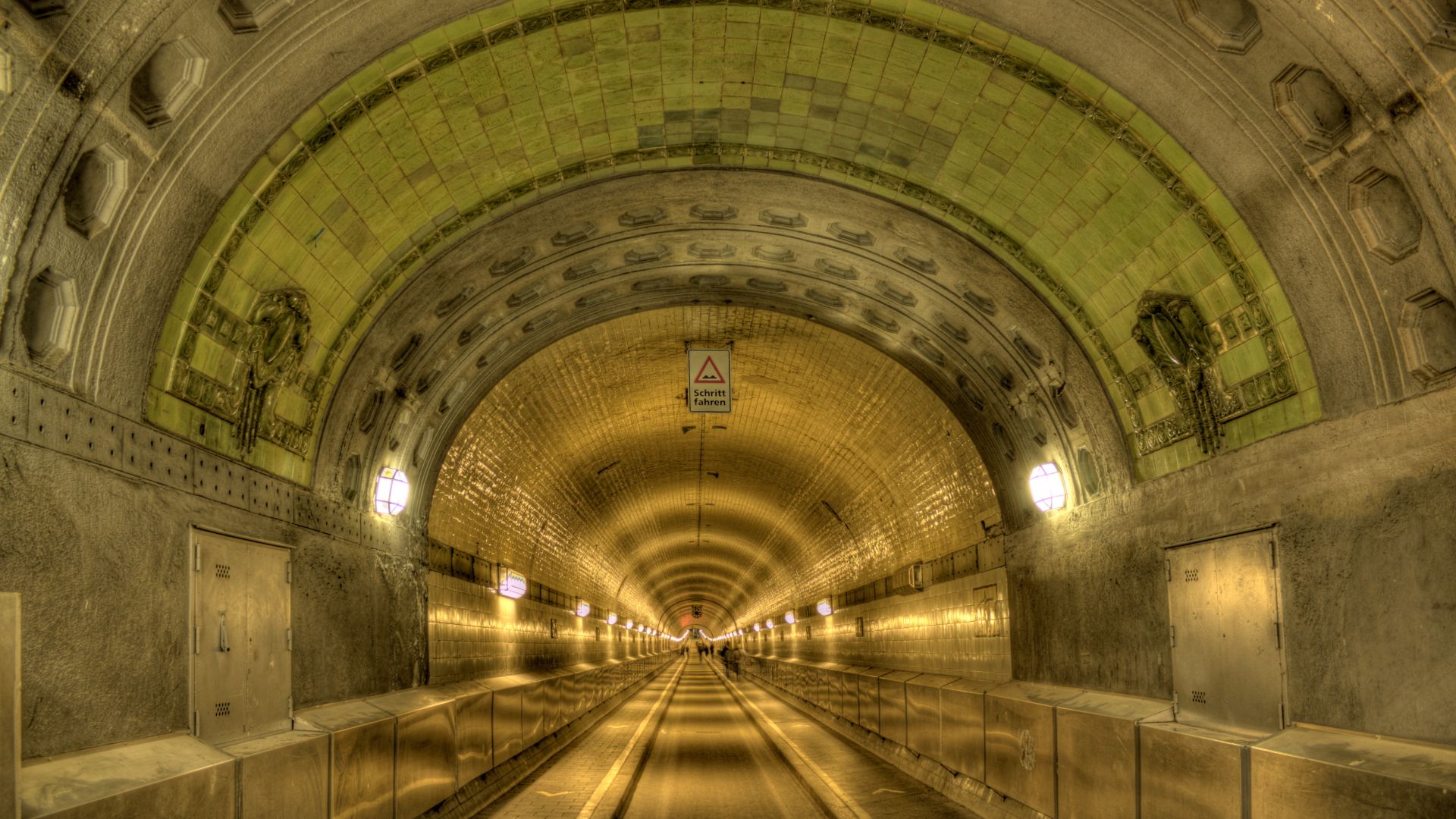 This connects the Landungsbrücken with the Steinwerder harbor area: When you travel by bike or on foot through the Old Elbe Tunnel, you're welcome to use this unique tunnel for free and 24/7. Opened in 1911, it served as a passage for harbor and shipyard workers between Landungsbrücken and Steinwerder. Quite the technical innovation at the time! The stairs and elevators at the access points in St. Pauli and Steinwerder alone are worth seeing. Then, at a depth of 21 meters below the Elbe's surface, you'll traverse the Old Elbe Tunnel, covering a total of 426.5 meters. It's been a listed monument since 2003.
Balver Cave: A Natural Event Hall for Over 100 Years
The Balve Cave is located in the Hönne valley near Balve in North Rhine-Westphalia. This "open cave" with fantastic acoustics and a unique atmosphere has been used for concerts and theater performances since 1922. Through the 11-meter-high and 18-meter-wide entrance portal, visitors enter the rock dome: a 90-meter-deep hall that then branches into two wings, providing space for up to 2,000 people. The archaeological finds in this karst cave, including bones of humans, forest elephants, and woolly rhinoceroses, have been dated to the Upper Paleolithic period.
Exploring the Wimsen Cave with a Ferryman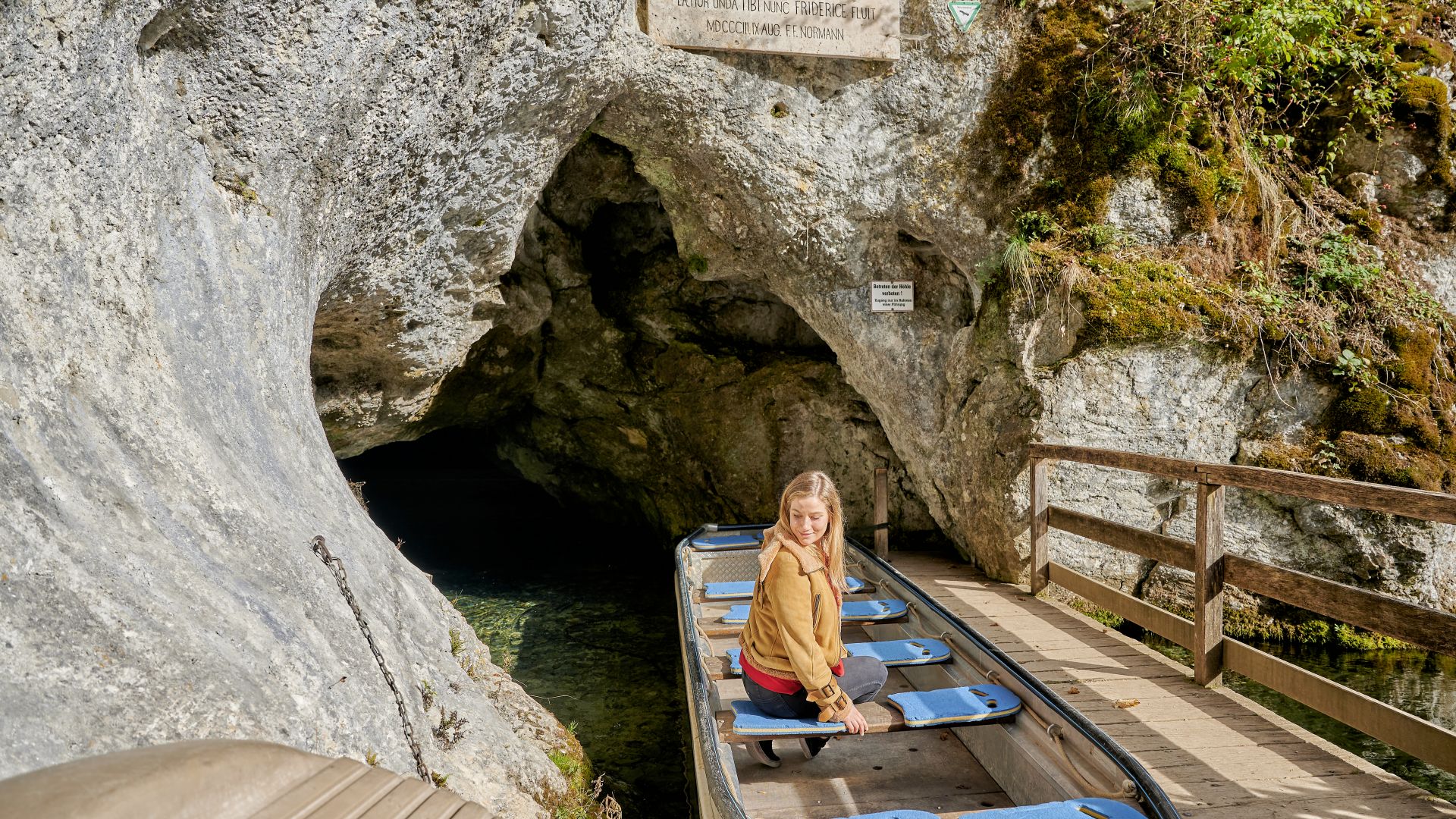 The Wimsen Cave also known as Friedrichshöhle, is located in the Swabian Alb between Hayingen and Zwiefalten. Opened to visitors in 1803, this water cave can be explored by boat. With a total length of 1,260 meters, it's Germany's deepest underwater cave that has been extensively explored However, visitors can't travel that far into the cave by boat – only about 70 meters – as the cave's ceiling then lowers to the water. Only divers can continue deeper from there. The ferryman is happy to share interesting geological and historical facts with his passengers.
A Festival in Trier's Underworld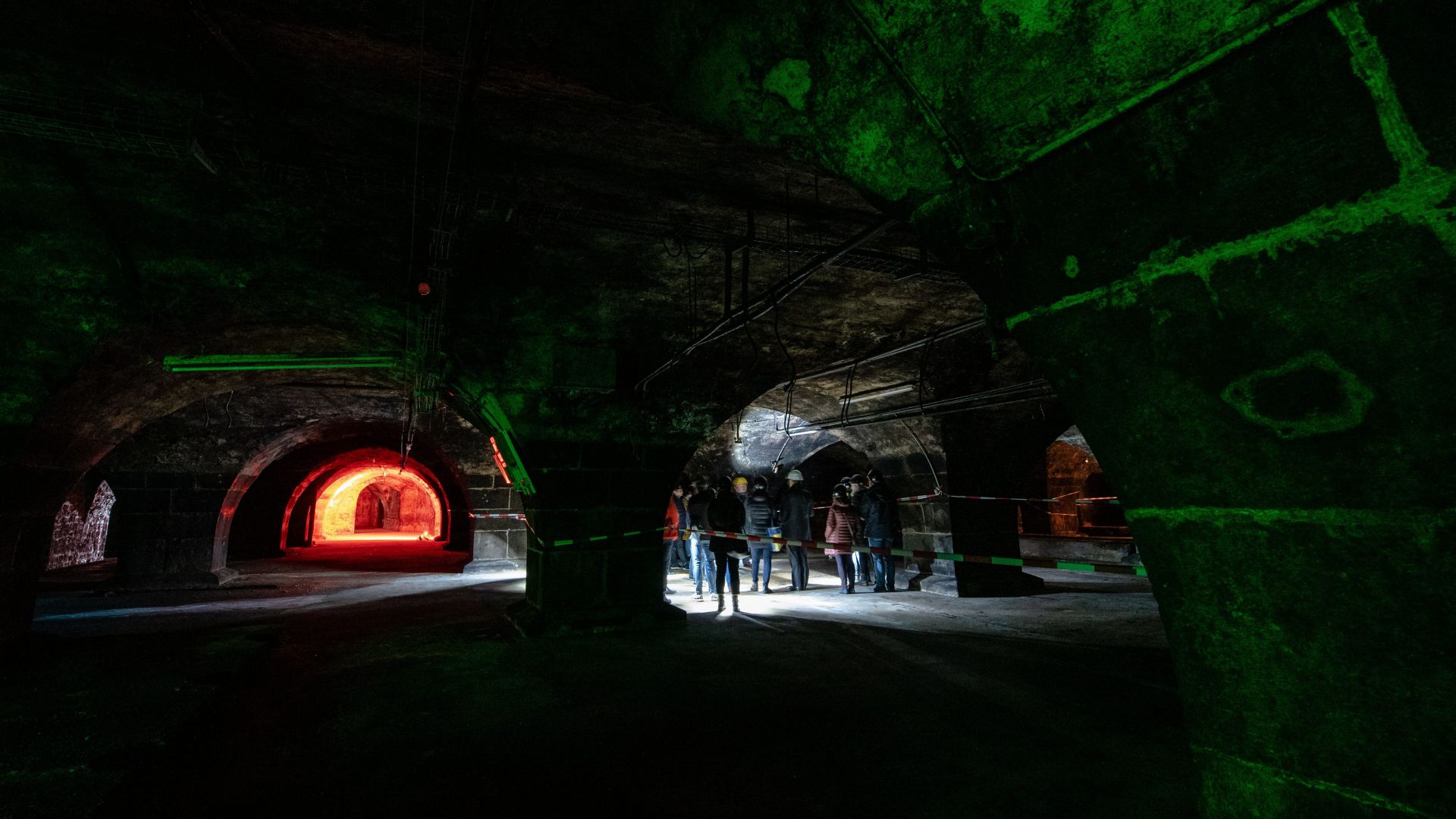 Cellars and catacombs, tunnels and crypts – beneath Trier lies an exciting underworld that the city "brings to light" every year in October and November with numerous events. Spread across the entire city center, these underground locations come alive during a festival with exhibitions, theater, music, culinary delights, guided tours, and lectures. The "Trier Underworlds" offers well over 100 different events at more than 20 locations.
A spectacle of colours and cheese in the Atta Cave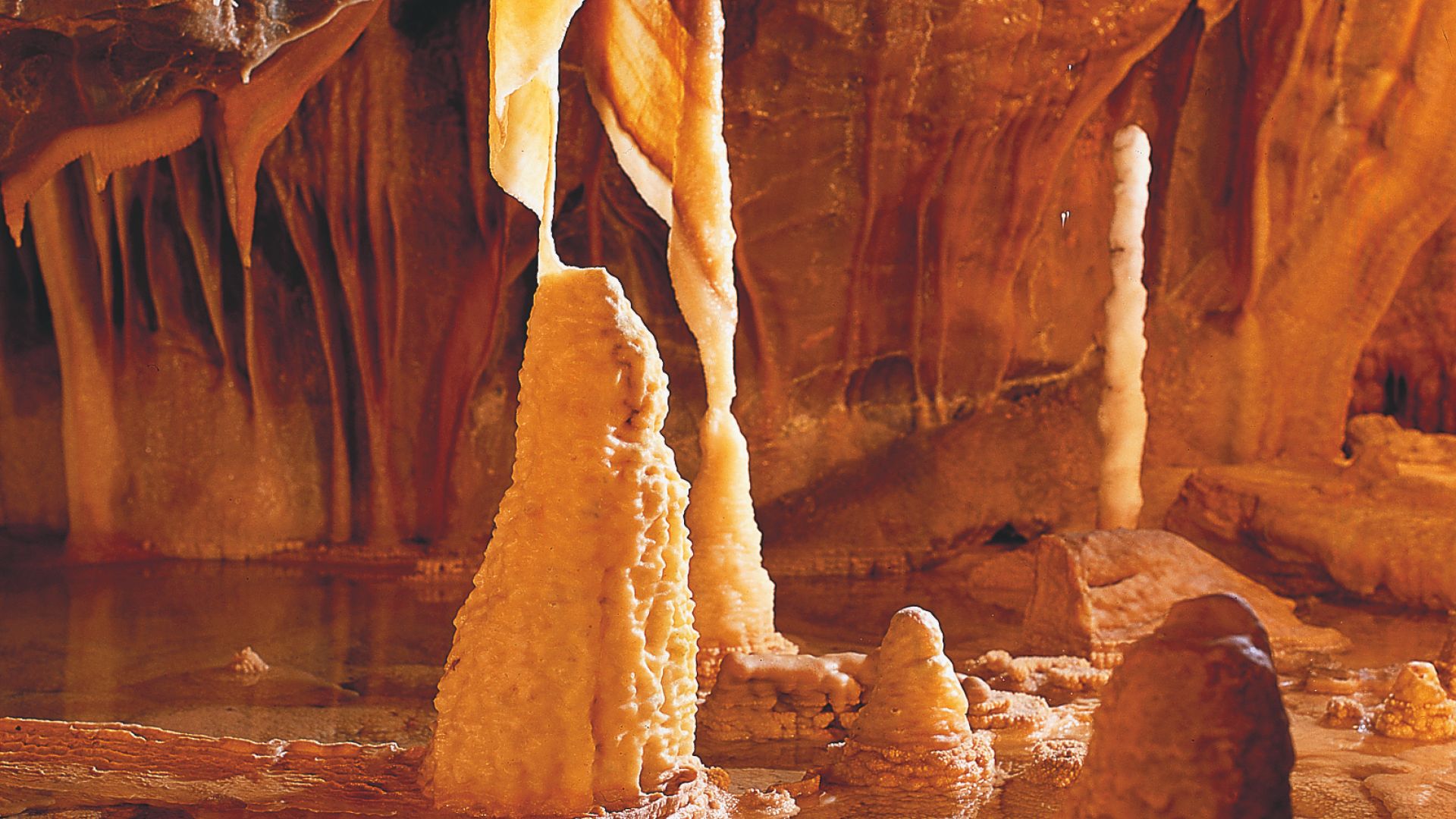 The Atta Cave, or Attendorner Dripstone Cave, was discovered in 1907 and has been open to visitors ever since. Its total length is about six kilometres, but only 1.8 kilometres of it have been explored to date. Visitors can explore this cave on a circular path and be impressed by the colors of the stalagmites and stalactites. Don't miss the opportunity to try the cave cheese, which matures there under optimal conditions for three months. In a wellness grotto, people with asthma or other respiratory diseases can benefit from the air that is absolutely free of all dust, ozone, and germs.