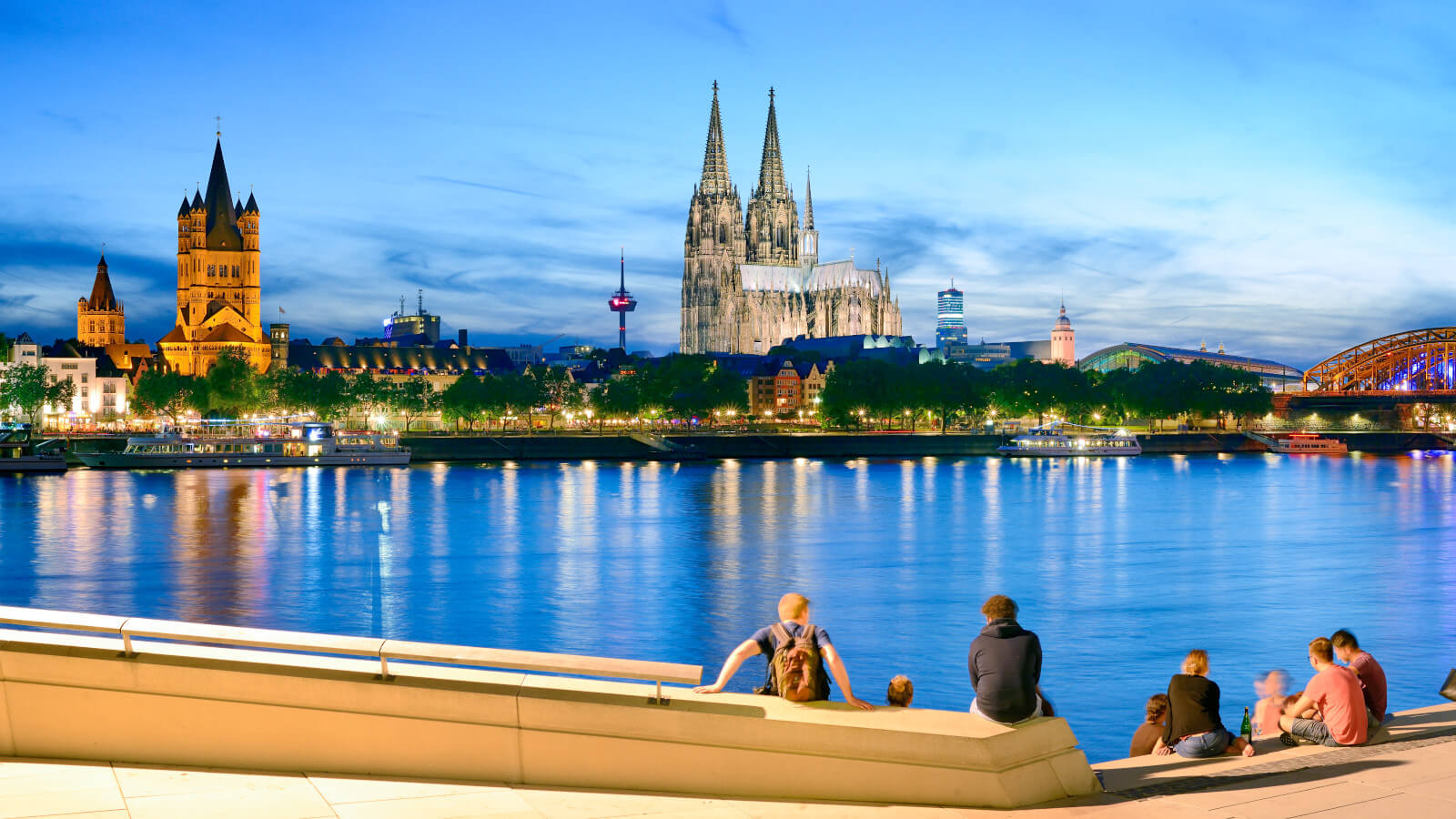 Inspiring Germany
North Rhine-Westphalia – a year-round destination
Ludwig van Beethoven, Heinrich Heine and Joseph Beuys – the region of Germany with the biggest population has produced many influential artists and is considered to be one of Europe's main cultural regions. Countless museums, theatres, orchestras, concert halls, musicals and events attract several million visitors every year. The biggest cultural attractions include five UNESCO World Heritage Sites: Cologne Cathedral, Aachen Cathedral, the Castles of Augustusburg and Falkenlust in Brühl, the Princely Abbey of Corvey and the Zollverein Coal Mine Industrial Complex in Essen. Cologne's signature landmark is actually the most visited attraction in the whole of Germany.
North Rhine-Westphalia is an ideal destination for active holidaymakers. Around 14,000 kilometres of cycle paths pass through vast parks and wetlands and take in castles, palaces and impressive industrial monuments along the way. A whole host of certified routes awaits hikers, who may have heard of the picturesque Rothaarsteig trail across the highlands. But North-Rhine Westphalia has plenty to offer on the water as well as on land. 1,500 kilometres of rivers and 200 lakes are perfect for canoeing and rowing, whilst the 78 reservoirs are excellent spots for leisure and recreational activities.
On top of the remarkable cultural scene and sporting activities in the area, North-Rhine Westphalia is also home to traditional events, such as carnival and the Kirmes fair. Shopaholics are bound to be in their element here too. Especially if they plan a trip to one of the two biggest city-centre shopping centres in Europe: CentrO in Oberhausen and Limbecker Platz in Essen.
And once they're all shopped out, it'll be time for a spot of relaxation in the many health resorts and spas in the area. Modern thermal baths, saline and mud baths and wellness cycling are all excellent ways to recharge those batteries.
Foodies will feel right at home in North Rhine-Westphalia too, with more than 40 Michelin-starred restaurants to take their pick from. And there are plenty of local specialities to try, including Aachen's Printen gingerbread and Westphalian ham... yum!
© Tourismus NRW e.V.