Hike through primeval landscapes, take boat trips across floodplains and moors, cycle through extensive artistic parklands – and all within around 100 km of Berlin. On active day trips from Berlin, Dessau and Cottbus, you will experience 8 UNESCO natural and cultural World Heritage Sites within this 11 day tour.
Bicycles can be rented locally, please ask for directions at the local tourist office. If you want to use your own bike, you can take it along on the train on all connections within this route. In this case, please be sure to reserve bicycle parking spaces early if you are travelling by ICE or IC.
You can find details of train connections at:
Cheap Train Tickets | Timetables for Germany & Europe - Deutsche Bahn
Route info
Recommended duration of trip: 11 days
Total distance: 344 km
Recommended modes of transport: Train, bicycle, other public transport
Number of UNESCO World Heritage Sites visited: 8
Active Route Wild Natural Landscapes and Gardens Fit for a Prince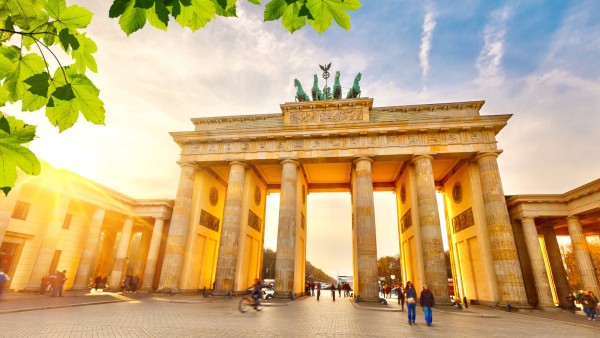 Berlin (5 nights)
Day 1: If you like to cycle, take this tour through Berlin to its Museum Island, visit the many museums there, and then in the evening enjoy a meal at a classic Berlin restaurant.
Day 2: Round trip on public transport to the Berlin Modernist Housing Developments.
Day 3: Excursion to Angermünde (1 hour by train), from there take a leisurely hike to the Grumsin beech forest, with many farm shops and cafes along the way (17 km, return to Angermünde on the Grumsin Welterbe Bus (April to October).
Day 4: Bike tour along the Berlin-Usedom Island Cycle Route, through the Mauerpark and green suburbs to Bernau (29 km), visit the medieval Old Town and city walls, and then off to the Bauhaus Monument Bernau and ADGB Trade Union School. Return by S-Bahn (30 mins).
Day 5: Excursion to Berlin-Wannsee (30 mins by S-Bahn), cycle along the Wannsee-Babelsberg Route, through the countryside to Babelsberg with a beautiful view of the palace landscape, from there on to Potsdam and Sanssouci Palace (approx. 20 km in total), and in the evening back to Berlin by S-Bahn from Potsdam Hauptbahnhof (30 mins).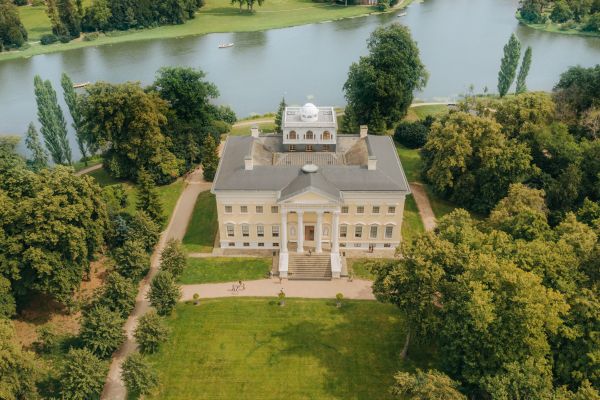 Dessau (2 nights)
Day 6: Continue to Dessau (1.5 hours by train, bicycle transport possible), Bauhaus Bike Tour to the Bauhaus sites in Dessau (22 km).
Day 7: Travel by bike along the"Garden Kingdom Tour: Prince Franz"cycling through the Garden Kingdom of Dessau-Rosslau (70 km around the town, shortcuts possible).
Tip:
Stay overnight in an authentic Bauhaus complex.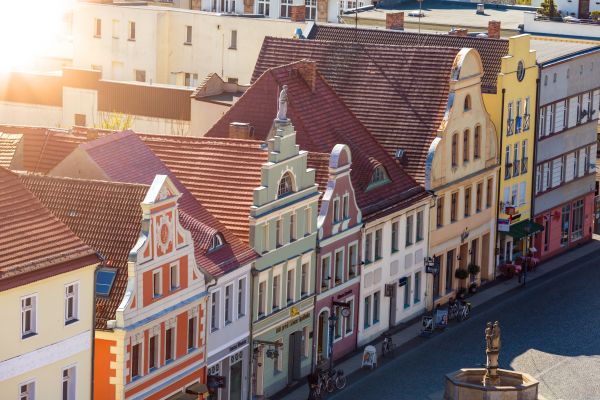 Cottbus (3 nights)
Day 8: Continue on to Cottbus (3 hours by train, bicycle transport possible), visit the Fürst-Pückler-Park in Branitz (5 km from Hauptbahnhof), then enjoy an evening stroll through the Cottbus Old Town.
Day 9: Excursion to Fürst-Pückler Park at Bad Muskau (1 hour by train or bus).
Tip for Instagrammers:
The Rakotzbrücke Devil's Bridge in the Kromlau Rhododendron Park is a unique photo spot, and is accessible from Bad Muskau by bus and, in summer, on the historical Muskau Forest Railway .
Day 10: Excursion to Lübben (30 mins by train), to the UNESCO Spreewald Biosphere Reserve, explore the rivers in a traditional Spreewald boat, or go paddling by yourself in a canoe.
Day 11: Journey back to Berlin (1.5 hours), and return home.