Cities & Culture
Car museums: fascination with steel and chrome
Sleek sports cars with plenty of horsepower under the hood, groundbreaking classic cars and the "models of tomorrow" make car enthusiasts' hearts beat faster at these interactive motoring experiences. Because, as well as watching, active participation is also encouraged...
Autostadt Wolfsburg: is it a museum? Theme park? New car showroom? All of the above!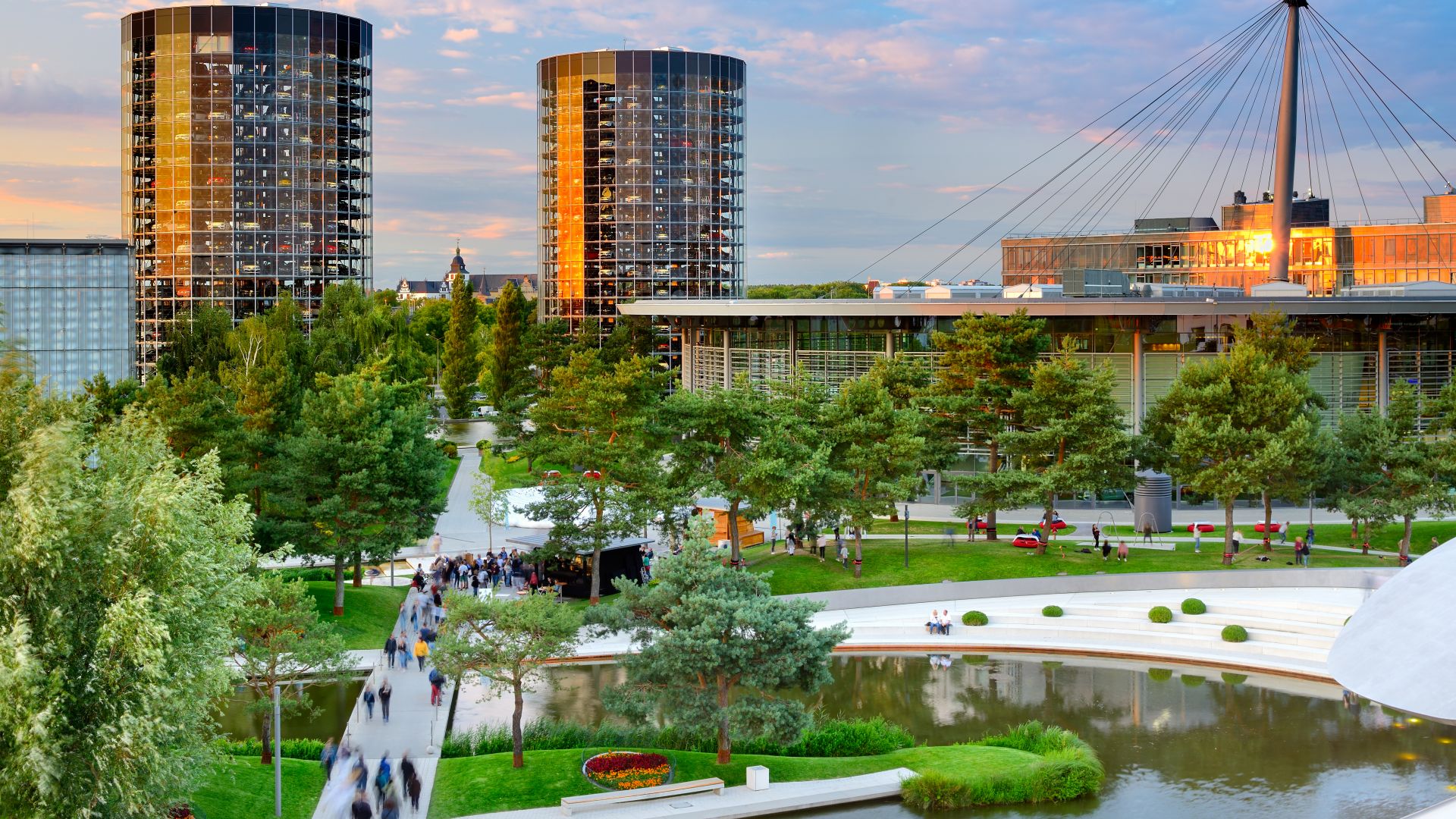 Not car showroom or car village, no: Car City! This may sound a bit ambitious at first, but covering 28 hectares of land, you'll soon find it's actually quite appropriate. In addition, this enormous site represents much more than just a distribution centre for new cars, albeit an impressive one, thanks to its magnificent Car Towers. Around two million visitors a year come to the "ZeitHaus" to find out about the history of all things automotive, take part in factory tours or an off-road course, wander through artist Olafur Eliasson's spectacular scent tunnel, take a seat in a driving simulator, marvel at 360-degree cinema footage or try their hand at designing cars on computers. The work of professional designers can be seen in the eight brand pavilions. From Škoda and Lamborghini to Audi and Porsche (which have their own car museums in Ingolstadt and Zuffenhausen), the VW affiliates showcase their cars in a variety of engaging ways. There's a bit of an expo feel to it. And the award-winning interactive exhibition "LEVEL GREEN" even features some challenging commentary on resource consumption and climate change. The fun slides and climbing frame in the outdoor play area are also eco-friendly.
Mercedes Benz Museum: One Star? Five Stars!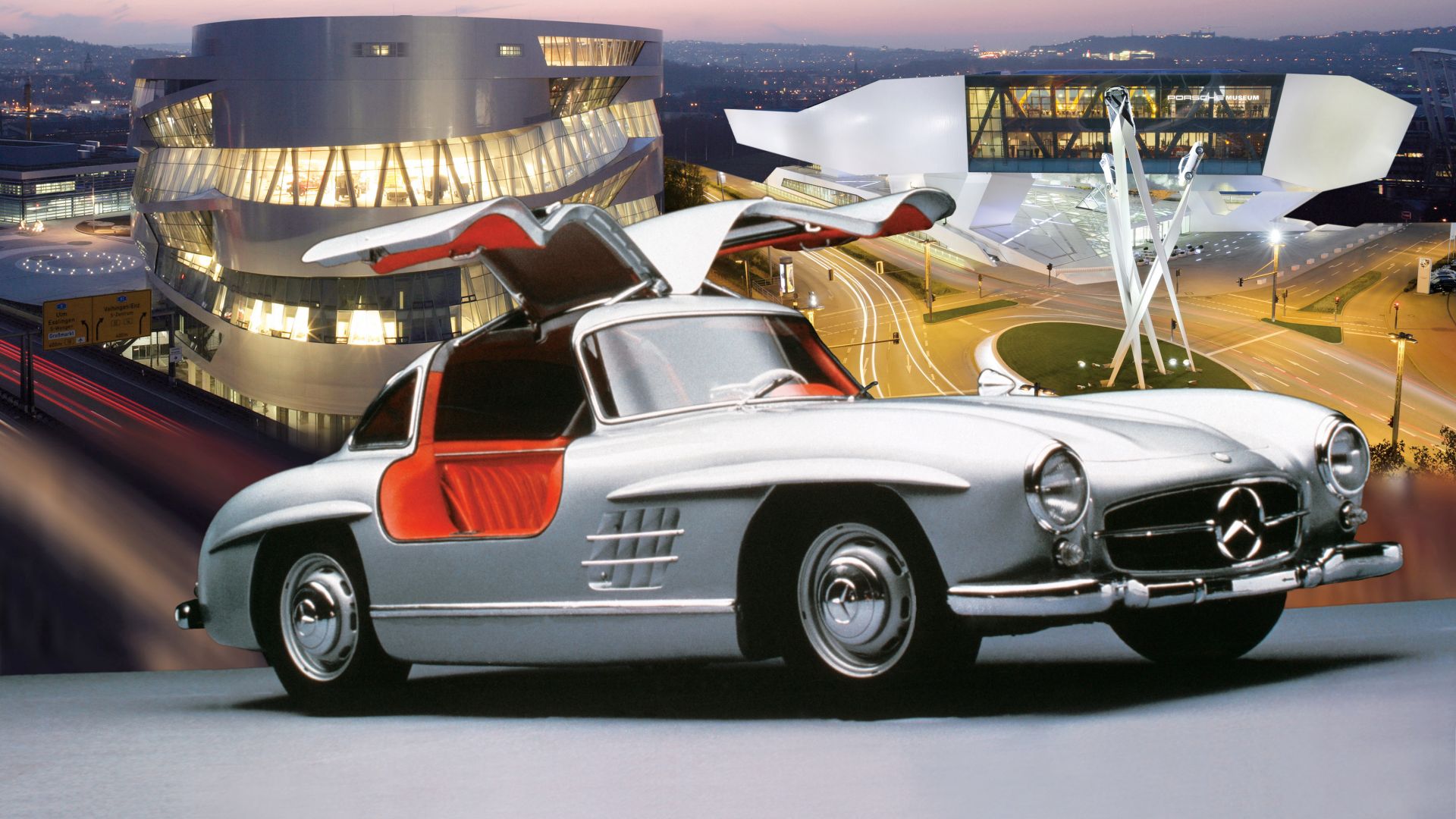 This museum, which opened in 2006 at the main entrance to the Mercedes-Benz factory, is eye-catching with its glass façade, its Star Trek-like space elevators, and the distinctive shape of a rounded Reuleaux triangle. Futurism is on display at Untertürkheim, near Stuttgart! Visitors to this equally modern museum's 16,500-square-metre facility, with its two spiral walkways, will experience a journey through the history of the automobile, all the way from its beginnings – in which the company's founders Gottlieb Daimler and Carl Benz played a key role – through to the present day. Highlights of this spectacular car exhibition include the Great Mercedes 770 of Kaiser Wilhelm II, Princess Diana's SL and the last official car of former German Chancellor Konrad Adenauer. A second exhibition tour is devoted entirely to the myth of the Mercedes brand, culminating in the "Races and Records" display including the Silver Arrows of Formula 1 icon Lewis Hamilton. Driving significantly more slowly, but also iconic: the "Popemobile" of Pope John Paul II.
August Horch Museum: Milestones of Automobile Construction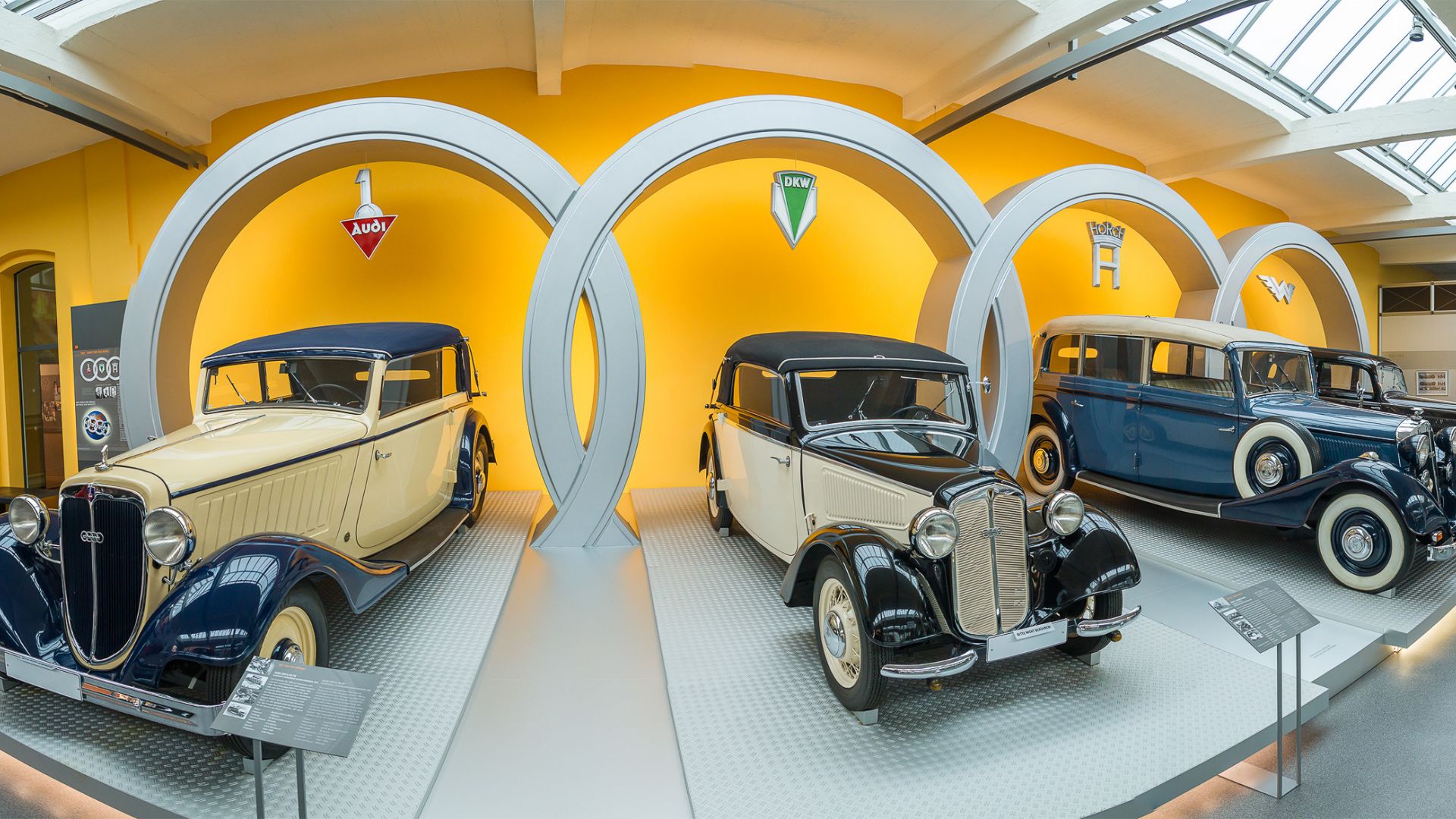 True car fans already know what to expect, but for everyone else: head's up! The highlights of the Zwickau museum exhibition are not only models of the Horch brand, which was founded by its namesake August Horch around 1900, but also vehicles from VW, DKW, Trabant, Wanderer and Audi. Speaking of Audi, this car pioneer also founded that company, whose name comes from the Latin translation of "Horch!" (in English: "Listen!") What's more, today's museum, with around 160 vehicles and many small exhibits, is housed in the former buildings where production of the first Audi began, making the city the "cradle of Saxony's automotive industry." Lovingly staged, the 6,500-square-metre exhibition brings the flair of bygone times to life, for example on a recreated 1930s-style street. The information resources, on the other hand, are entirely modern. All rooms can also be visited virtually, including 360-degree panoramas. As well as this, interested visitors can get an idea of a "typical GDR bungalow" – and of August Horch's office. The factory owner's villa next door provides contemporary insights into his life.
BMW Welt Munich: Beautiful and Quirky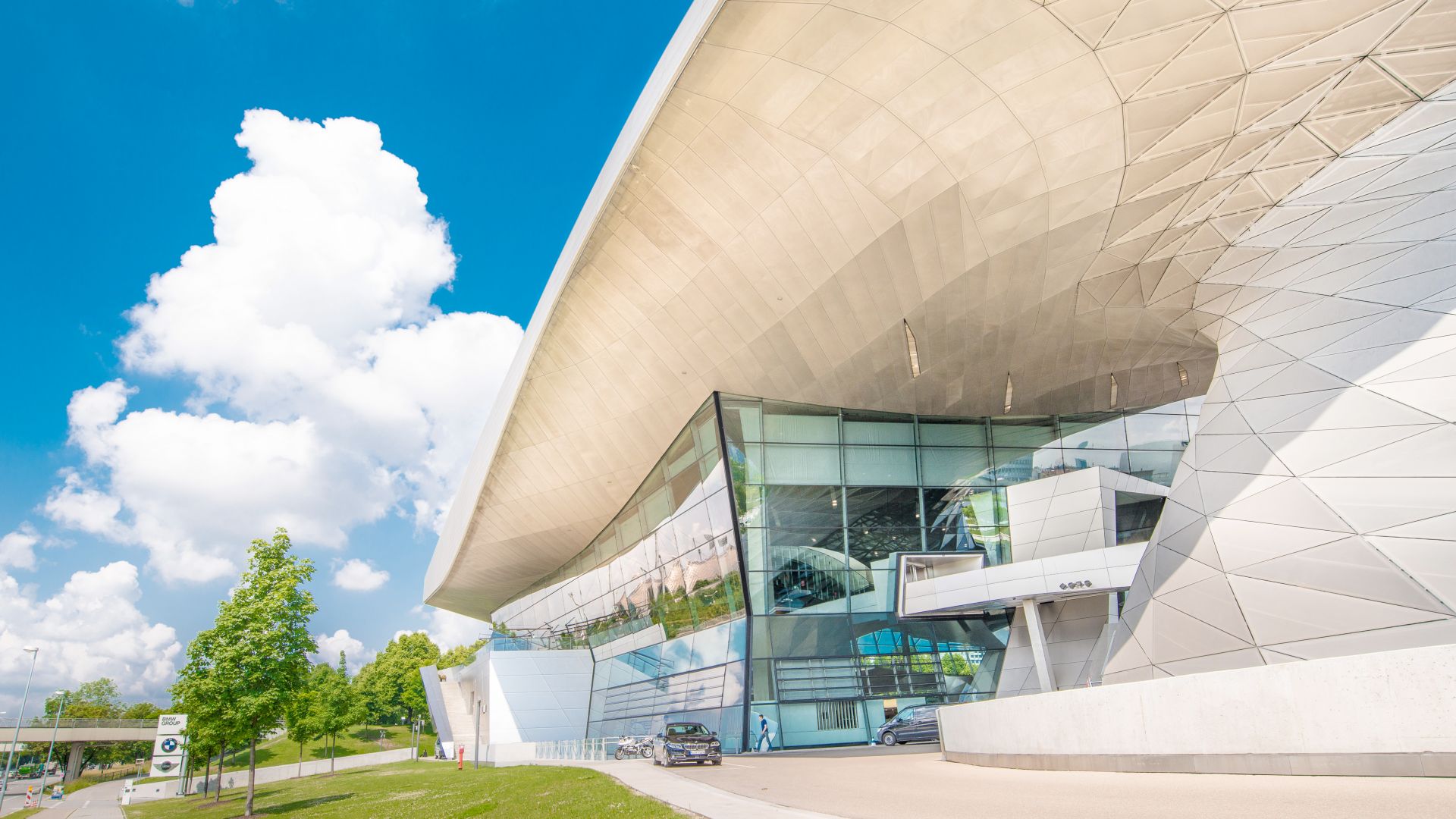 Joining the BMW headquarters, the "Four-Cylinder", and the spectacular Olympic Tent Roof from 2007 is another milestone of modern architecture: BMW Welt. This is partly due to the huge 16,000-square-metre flat roof, but even more to the idiosyncratic structure, with no vertical walls. All of the structures are slanted or twisted in on themselves. This is especially true for the Double Cone in the front, made of glass and steel, that also creates a generous event space. The centrepiece in the airy interior of the main building is the "Gallery of Driving Pleasure", which showcases gleaming chrome highlights dating from over 100 years of the company's history, as well as models from Mini and Rolls-Royce. Those who want to delve deeper can marvel at around 125 of the most valuable automobiles, motorbikes and engines of the traditional Munich brand in the neighbouring museum – also known as the "Weißwurstkessel" or "sausage pot", thanks to its round architecture. Children and young people, on the other hand, will also happily spend their time at BMW Welt: the BMW Junior Programme teaches all about the topic of automotive technology through playful exhibits and workshops.