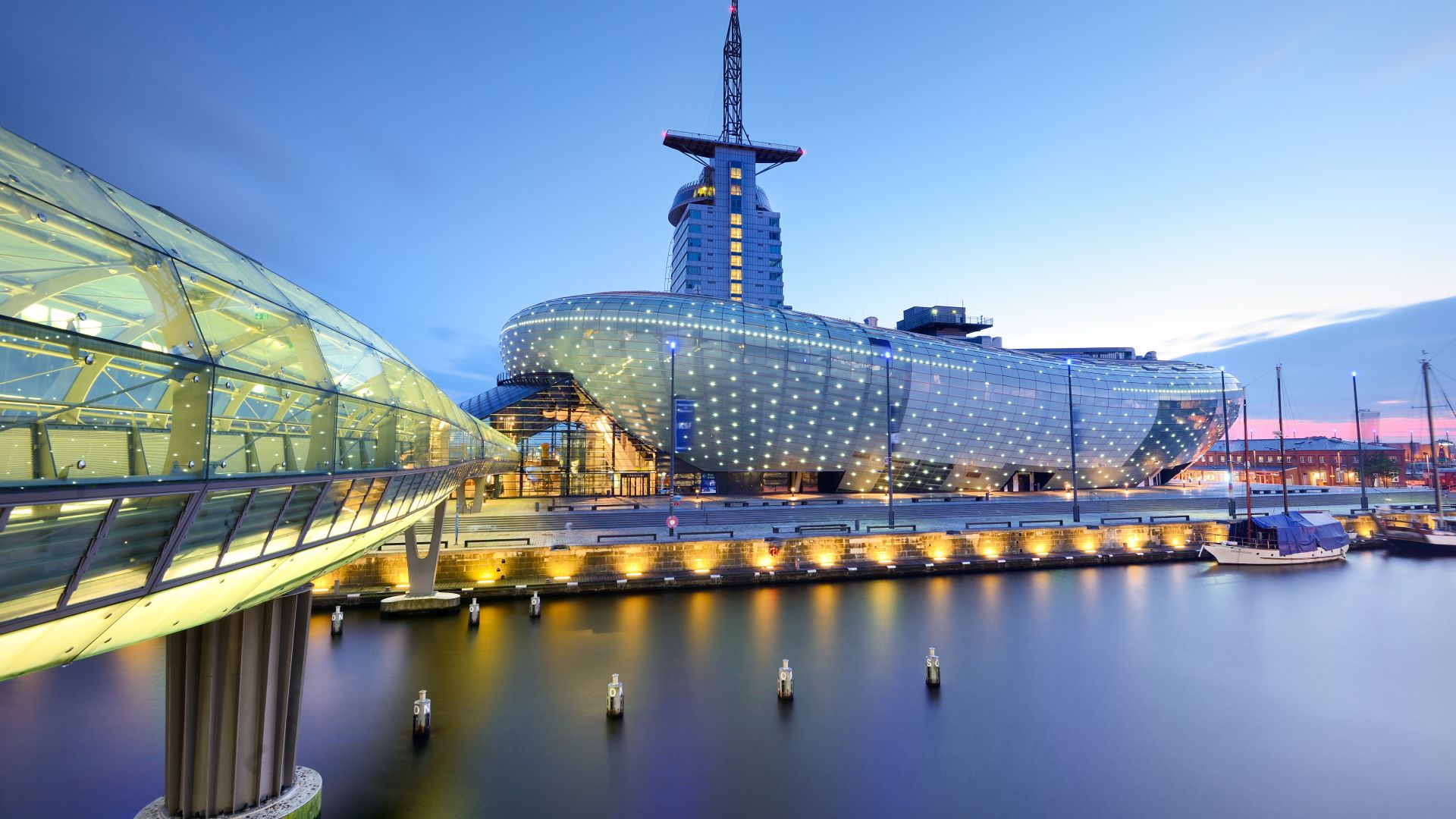 Inspiring Germany
Bremen and Bremerhaven – two cities, one region
The sister cities of Bremen and Bremerhaven never fail to impress visitors with their remarkable insights into fascinating worlds, maritime and historical attractions viewed from unusual perspectives and broad spectrum of art and culture.
1,200 years worth of tradition and a cosmopolitan lifestyle come together here in Bremen, the Hanseatic city by the Weser. The splendid Weser Renaissance town hall and the venerable statue of Roland (UNESCO World Heritage Site) on the historical marketplace are the most distinctive landmarks. And, of course, the world-famous Town Musicians of Bremen from the Brothers Grimm fairytale. With its exciting interactive exhibitions, science centres and insights into the technology of tomorrow, Bremen's projects show time and time again that science doesn't have to be boring. Visitors are invited to get involved at Universum Bremen, botanika and the Overseas Museum, where there is no end of knowledge up for grabs. And at Airbus Defence & Space, visitors can learn all about how astronauts eat, sleep and shower in space.
Germany's oldest funfair (the Freimarkt), the music festival, exceptional musical and theatre performances, major art exhibitions, the traditional Christmas market along the magical Schlachte promenade... There's no chance of getting bored in Bremen!
© WFB Wirtschaftsförderung Bremen GmbH
The port of Bremerhaven
Bremerhaven is the largest city on Germany's North Sea coast, located at the point where the River Weser flows into the North Sea. In Bremerhaven's Havenwelten quarter right on the embankment, even the animals in the zoo by the sea have a nice view of the water. The attractions and knowledge hubs are perfectly in tune with the times and the latest trends. Modern exhibition concepts use the past to make sense of the present. Visitors can get to grips with migration at the German Emigration Centre, climate change at the Climate House Bremerhaven 8° East and modern-day treasure hunting at the German Maritime Museum. And the Historical Museum on the River Geeste looks into life and work on the coast.
Visitors can head to the Schaufenster fishing harbour for fish restaurants and crabs straight from the cutter. There's plenty of excellent shopping opportunities here alongside the "Gera" museum trawler, fish cooking studio, harbour tours and other attractions. Plus, here visitors can board the harbour bus for a tour of the area that is usually restricted in the international port. Cruises, maritime festivals and the SAIL Bremerhaven International Windjammer Festival taking place between 12 and 16 August in 2020 are all open ship opportunities. Bremerhaven ahoy!
© Erlebnis Bremerhaven GmbH