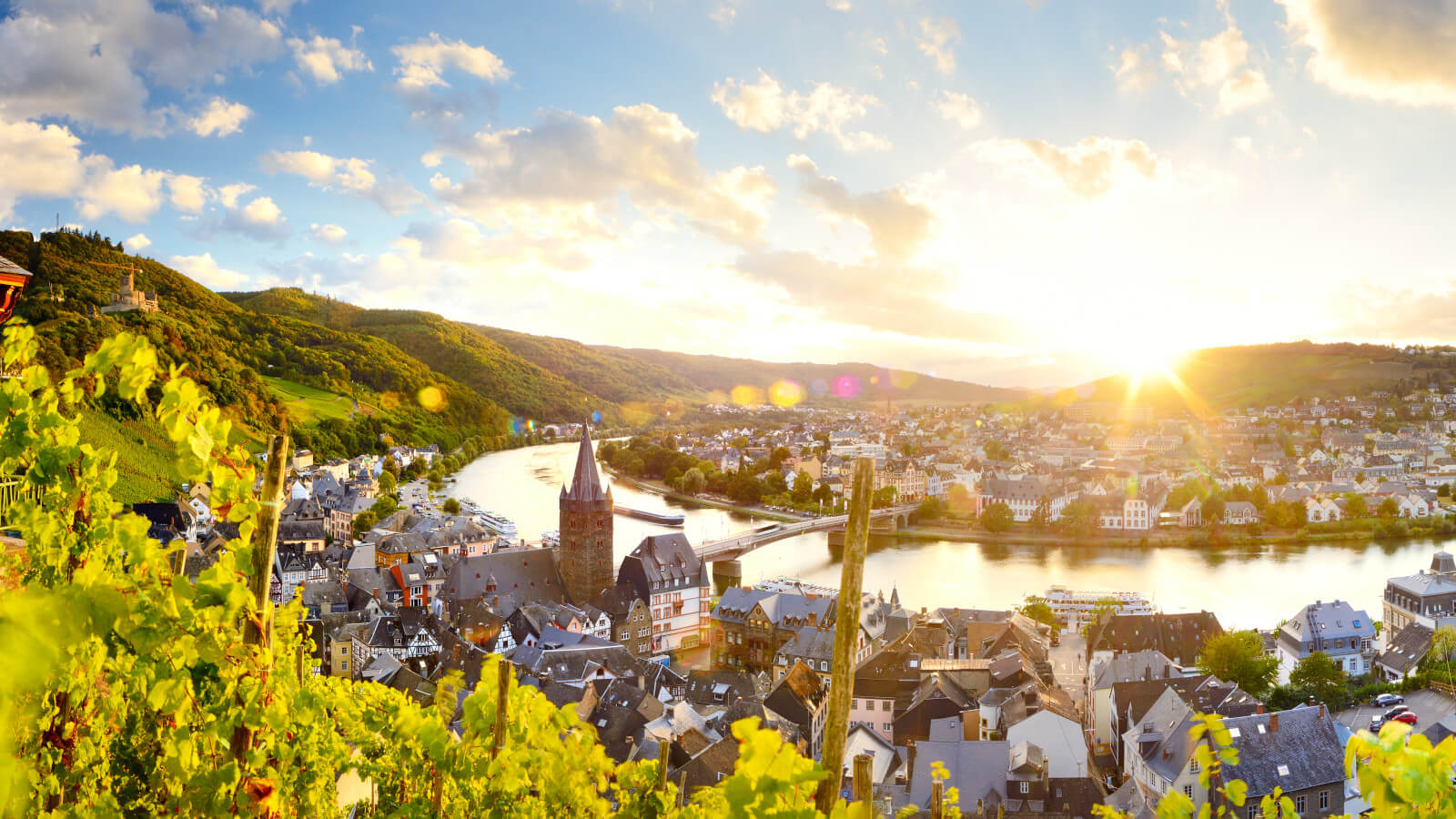 Inspiring Germany
Rhineland-Palatinate – the home of diversity
Romantic castles, happy people and quality wines – Rhineland-Palatinate boasts all this and so much more! The Ahr Valley, Eifel, Hunsrück, Lahn valley, Naheland, Moselle-Saar, Palatinate, Rhine-Hesse, Romantic Rhine and Westerwald regions boasting vast vineyard slopes, dormant volcanoes and vibrant towns and cities are just as diverse and inspiring as the people who live there.
With an ideal holiday to suit every taste on offer in Rhineland-Palatinate, the most appealing benefits that attract tourists to the region can be broadly divided into four main categories.
Connoisseurs are sure to be in their element in Rhineland-Palatinate and that will have a lot to do with the wine produced using grapes that thrive in the stunning vineyard setting. There are six main wine-growing regions that fuel Rhineland-Palatinate's reputation as "WineLand Palatinate": Palatinate, Rhine-Hesse, Nahe, Ahr, Moselle and Middle Rhine. Visitors can crack open a bottle or two at a laid-back tasting session at a winery or discover the entire range of wines on offer in the very places they are grown. It's all possible in Germany's number-one wine-growing region!
The region has also come to be known as a hotspot for cyclists. Cycle paths set against a backdrop of beautiful scenery call out to cyclists to embark upon a journey of discovery they won't forget in a hurry. A tour of the quality-certified paths shows off the region in all its glory.
Hikers will find themselves spoilt for choice here too, with a wide range of walking trails to explore, including premium long-distance walks and countless certified short walks and loops. Walking adventures hold the promise of breath-taking panoramic views and beautiful natural scenery – up in the peaks of the highlands and along the river valleys. This is, after all, one of Germany's most beautiful countryside settings.
© Rheinland-Pfalz Tourismus GmbH