Inspiring Germany
How to Enjoy Winter in Germany: 13 Tips
Winter in Germany can be as exciting as it is magical. And even if it's raining, snowing or blowing a storm, with our 13 great tips, you're guaranteed not to get bored.
Husky Sleigh Ride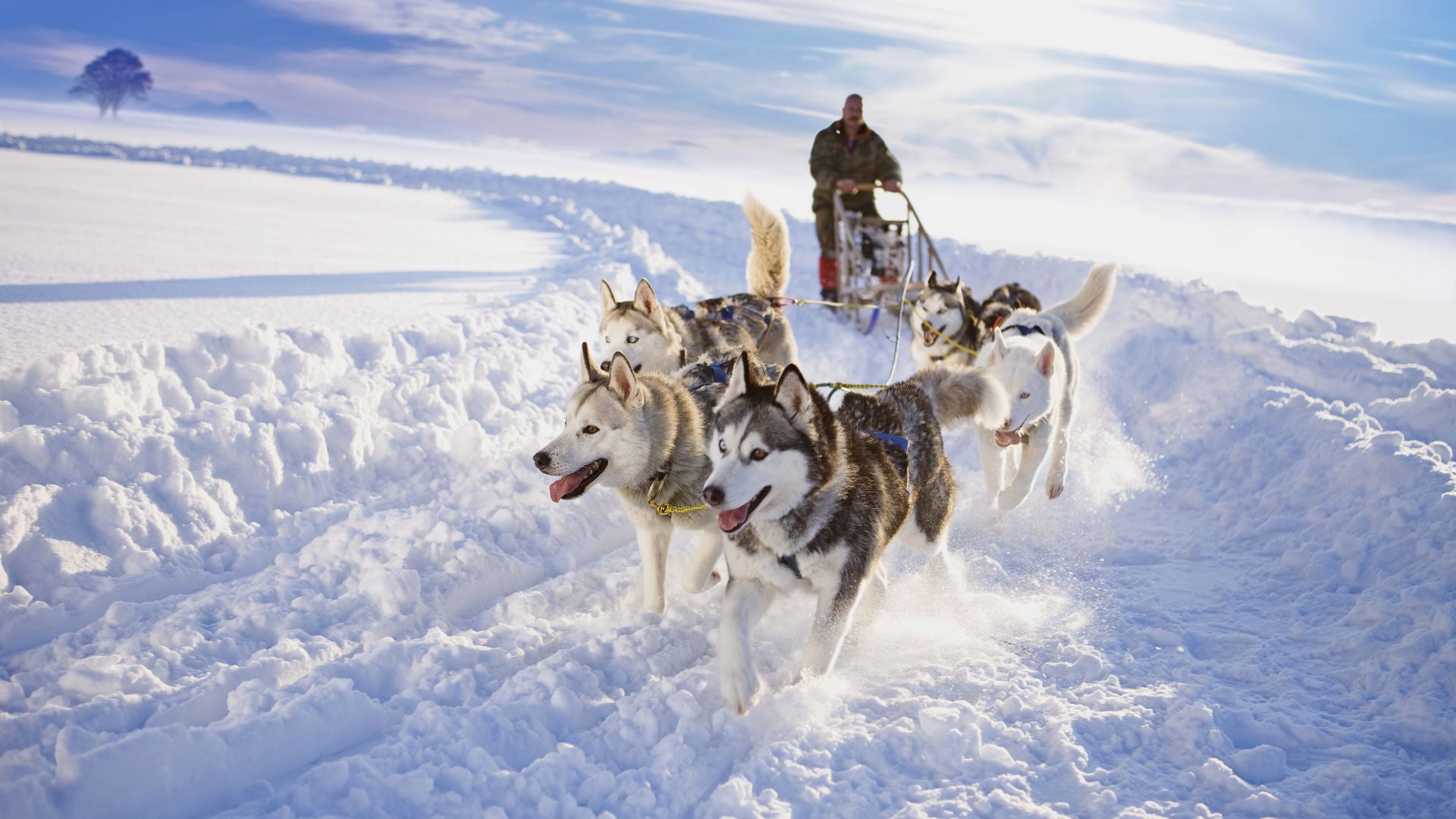 In Siberia it's normal everyday life, in Germany it's an amazing experience: a sleigh ride with huskies. Husky tours are offered in several parts of Germany, for example in the Rhön, the Black Forest, Lower Saxony or the Harz Mountains.
GPS Scavenger Hunt
Is winter not suitable for a city tour? Far from it. You can really work up a sweat on an Outdoor Rally. There are GPS scavenger hunts throughout several cities, for example in Hamburg. Afterwards, you can enjoy a lovely café.
Walks Along the Seafront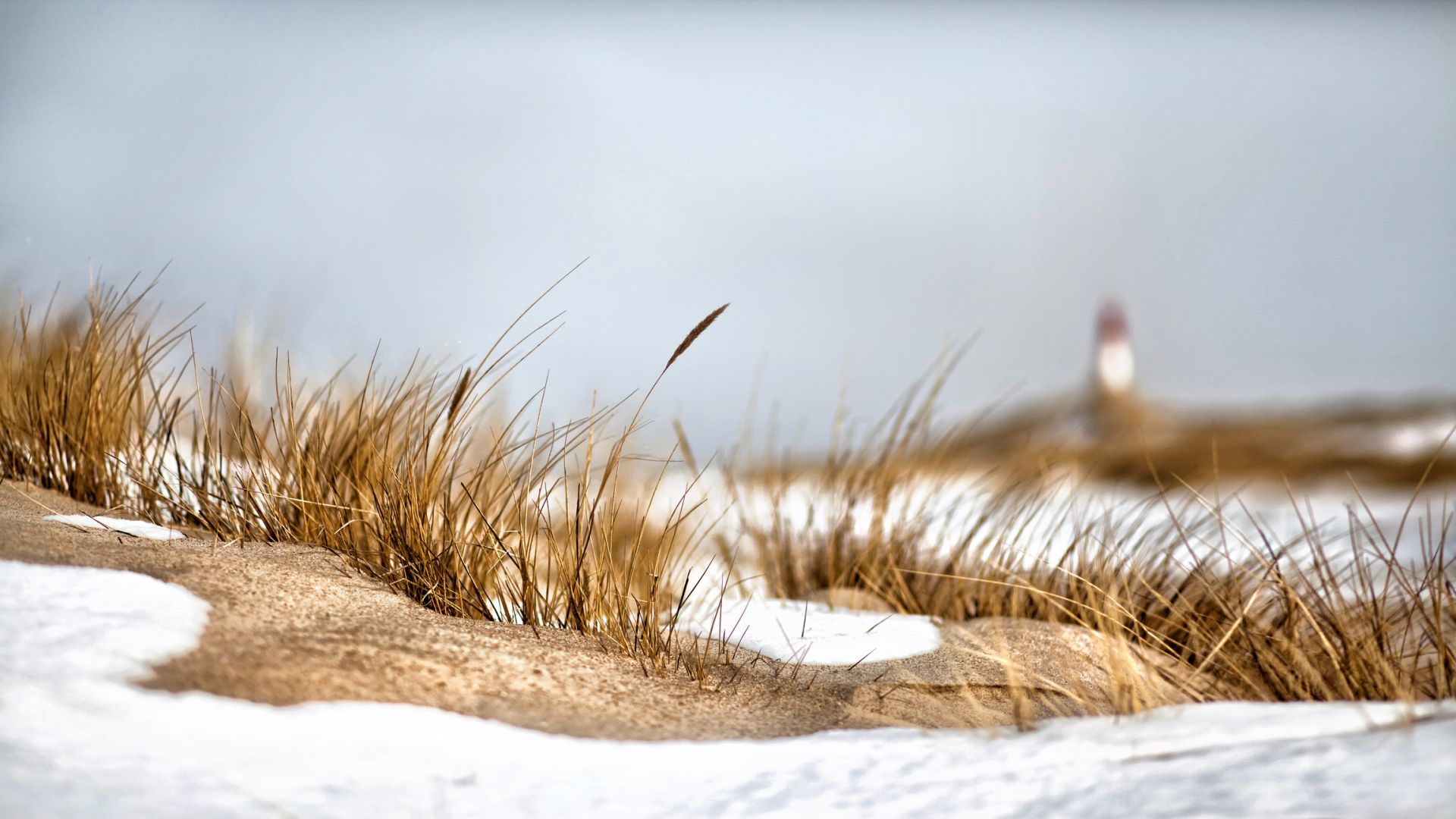 Empty beaches, ice-cold air, lonely breaking waves: If you have just fallen in love or need a little time for yourself, you should go to the coast. In winter, the Baltic and North Seas become truly romantic. If you're lucky, you won't even have to share the beach.
Horse-drawn Carriage Rides
Sit back, relax and enjoy the wintry landscape while wrapped in a warm coat: That's a great way to enjoy a ride in a horse-drawn carriage. Horse-drawn carriage rides are offered in many regions in Germany, for example in the Allgäu.
Build an Igloo or Overnight in One
This is sure to be an experience of a completely different kind. Why not spend the night in an igloo? There are even small igloo villages in Germany. They are often idyllically located high up in the mountains and also offer a colourful entertainment programme, great panoramas and ice bar included. If you feel like building an igloo yourself, that's also possible, for example in the Allgäu.
Torchlight Hikes through the Vineyards
Vineyards are delightful all year round. In winter, however, walking through the evening vineyards with torches is particularly impressive. These excursions are offered, for example, in the Rheingau or in Baden-Württemberg. One of the highlights is certainly the view from the higher altitudes down into the illuminated valleys.
Fun for Young and Old: Tobogganing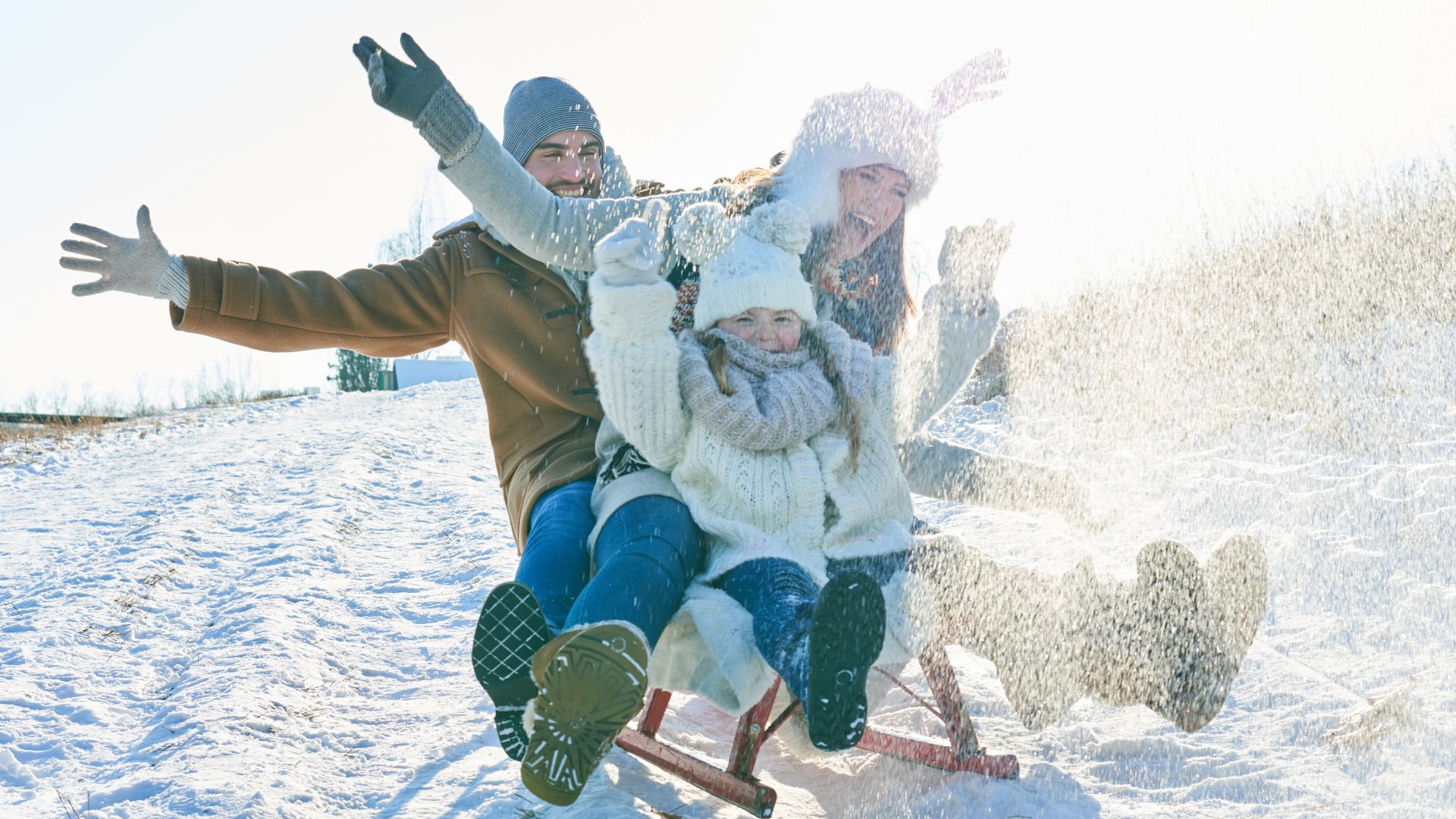 Sledding down the slopes brings a glow to everyone's cheeks. The natural toboggan run Hirscheckblitz in Ramsau near Berchtesgaden is a good place to start. And with a length of 6.5 kilometres, the Wallberg toboggan run near Rottach-Egern is one of the longest toboggan runs in Germany. If you're looking for an adrenaline rush, take a racing bobsleigh taxi: an experienced pilot will then whisk you through an ice channel at speeds of 120/h. You can do this in Altenberg near Dresden or at Königssee in Bavaria.
Visit a Tropical Garden or Botanical Garden
Botanical gardens offer visitors not only pretty parks, but often also greenhouses or even butterfly houses. In Frankfurt's Palmengarten for example, the butterfly house attracts visitors in the winter months with over 60 species of butterflies. You can also admire the beauty of these insects at the Botanical Gardens in Marburg or in the Butterfly House on Mainau Island near Constance, as well as in the Wilhelma in Stuttgart. The Biosphäre Potsdamis also well worth a visit. You can stroll through a tropical rainforest under the huge glass dome, for example. The Berlin Botanical Gardens, on the other hand, will delight you with its many display greenhouses and its cactus house.
The Planetarium
The winter sky offers up the brightest constellations. So, visit a planetarium especially in the winter months. Enjoy the view of the stars and discover exciting star constellations. There are planetariums in Berlin, Mannheim, Bochum, Cottbus and Hamburg.
Ice Skating
Skating is not only an experience to be enjoyed by children. Spinning around in front of a proper stage becomes a memorable experience. Particularly beautiful, if the ice is thick enough, is, for example, the palace canal of the Nymphenburg Palace in Munich. Here you can even play ice-stick shooting and ice hockey. However, there are also skating rinks in most larger cities.
Live Like Royalty
Castles have their own special charm in winter, especially in snowy weather. Neuschwanstein Castle in Bavaria, for example, becomes particularly beautiful. And anyone visiting the snow-covered Moritzburg Castle near Dresden or Hohenzollern Castle in Baden-Württemberg, for example, will feel as if they are in a fairytale. A pleasant bonus: in the wintertime there are usually fewer visitors to the castles and palaces. So there you can enjoy feeling just like a king or a queen.
Get Cosy at the Film Museum
Wintertime is movie time. How about a visit to a cinema museum. There are film museums in many cities: In Frankfurt am Main, in Düsseldorf, in Potsdam and in Munich, for example. Most of them show several films per day, and often show films in their original version - or at least in English.
Skiing
Whether on skis or a snowboard, racing down the slopes is always fun. This applies particularly well in the Harz mountains, on the Feldberg in Baden-Württemberg, in Hesse, Bavaria or in Saxony on the Fichtelberg. Here you can find detailed information on German ski resorts.