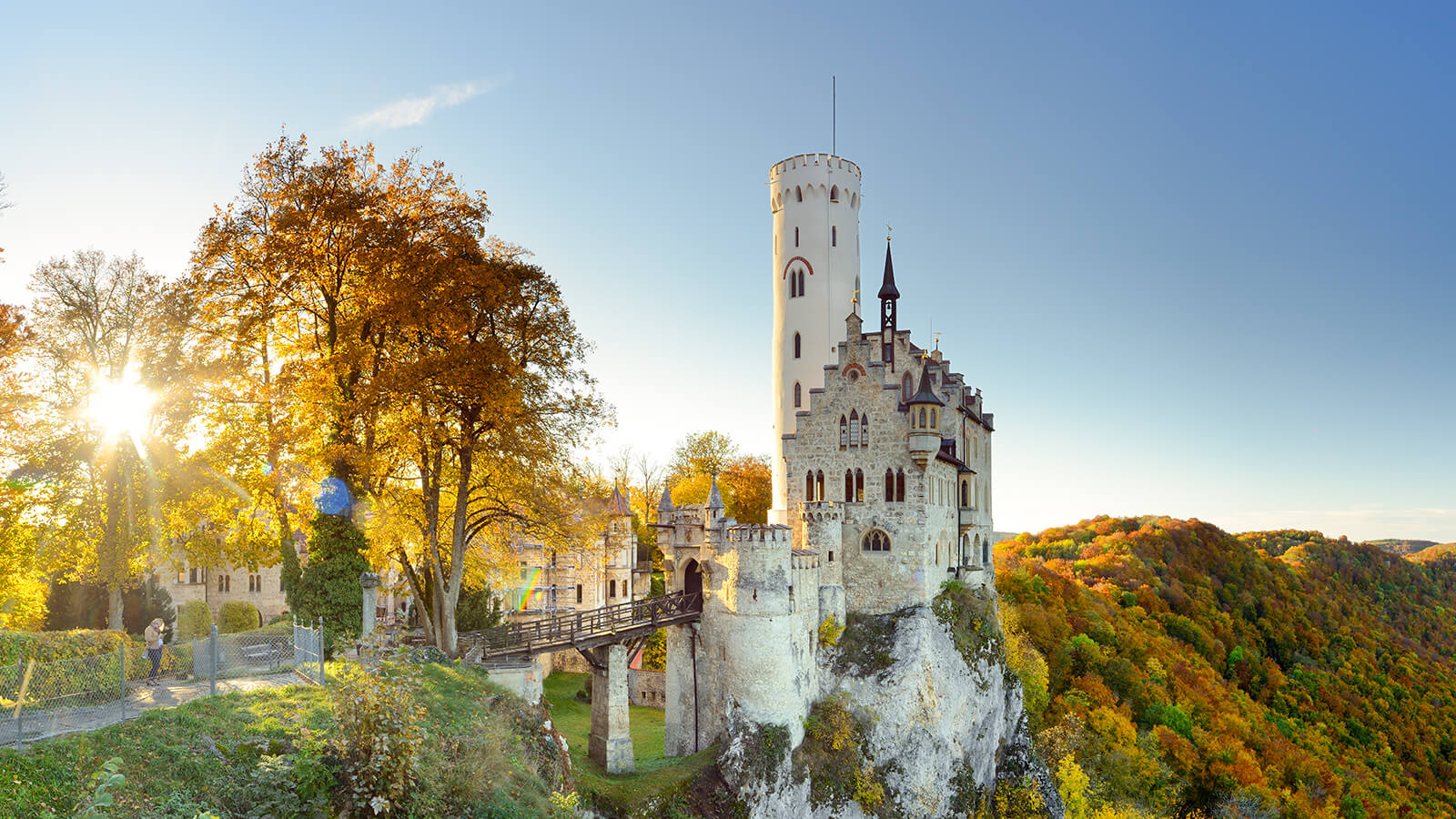 Inspiring Germany
Baden-Württemberg – gourmet delights and historic spas
Hike through the Black Forest and take in Lake Constance, relax in Baden-Baden or enjoy the culture in Heidelberg – there are plenty of reasons to visit Baden-Württemberg. This is the area of Germany with the most Michelin stars and the most hours of sunshine. Welcome to the south!
Choosing the perfect place to eat is not a decision to be taken lightly. What's it to be? A balmy summer evening in a castle setting, a terrace spot overlooking the vineyards, a view that inspires a love of the finer things in life? There are plenty of ideal hotspots for foodies in Baden-Württemberg. Visitors here can sip on a Pinot Gris in the Kaiserstuhl hills, order a freshly caught whitefish in a country inn by Lake Constance or dine at a gourmet restaurant in the valleys of the Black Forest. Good food, regional charm, natural landscapes and culture go perfectly hand in hand throughout the south-west of Germany. Here, holidays are best enjoyed with all the senses. Tourists can take a stroll through the flower-filled island of Mainau and let the floral fragrance fill their nose. Cycle along the shores of Lake Constance and gaze across the water to the Swiss Alps. Wander through the Black Forest and listen to the beautiful birdsong. Explore the caves of the Swabian Alb and feel the damp air on their skin.
Even the Romans were besotted with Baden-Baden
Spending time at one with nature is just as good for your health as nutritious food, a mud bath or a massage. There is plenty of opportunity to switch off, unwind and experience the healing power of nature in the spa resorts, thermal baths and wellness hotels. People have been doing so for a long time. After all, the Romans were obsessed with the hot springs in Baden-Baden. And famous artists followed in their footsteps later down the line. From Friedrich Schiller to Hermann Hesse, no end of poets and great thinkers have left their mark in this region. Anyone looking to be inspired by them may find themselves heading to large cities boasting modern architecture and quaint little villages with half-timbered buildings. Castles, palaces and gardens tell tales of days gone by and there are plenty of museums, including the ones dedicated to Daimler and Porsche in Stuttgart. Baden-Württemberg is the birthplace of the motor car. And the home of many other icons that have come to be known the world over. Like the cuckoo clock. Hugo Boss suits. And Black Forest ham. These can all be bought, admired in a museum or tucked into in the area between Heidelberg and Lake Constance, Karlsruhe and Ulm. Welcome to the south!
© Tourismus Marketing GmbH Baden-Württemberg (TMBW)