Nature & Outdoor Activities
Insider tips: Cycling routes beyond the classics
Cycling has long been considered an insider tip for intensive holiday enjoyment. If you cycle, you can enjoy nature up close, get to know the country and its people at eye level and get your body going. The whole of Germany beckons with wonderful routes - here are the insider tips.
Into the cool water
Baths cycle path / Allgäu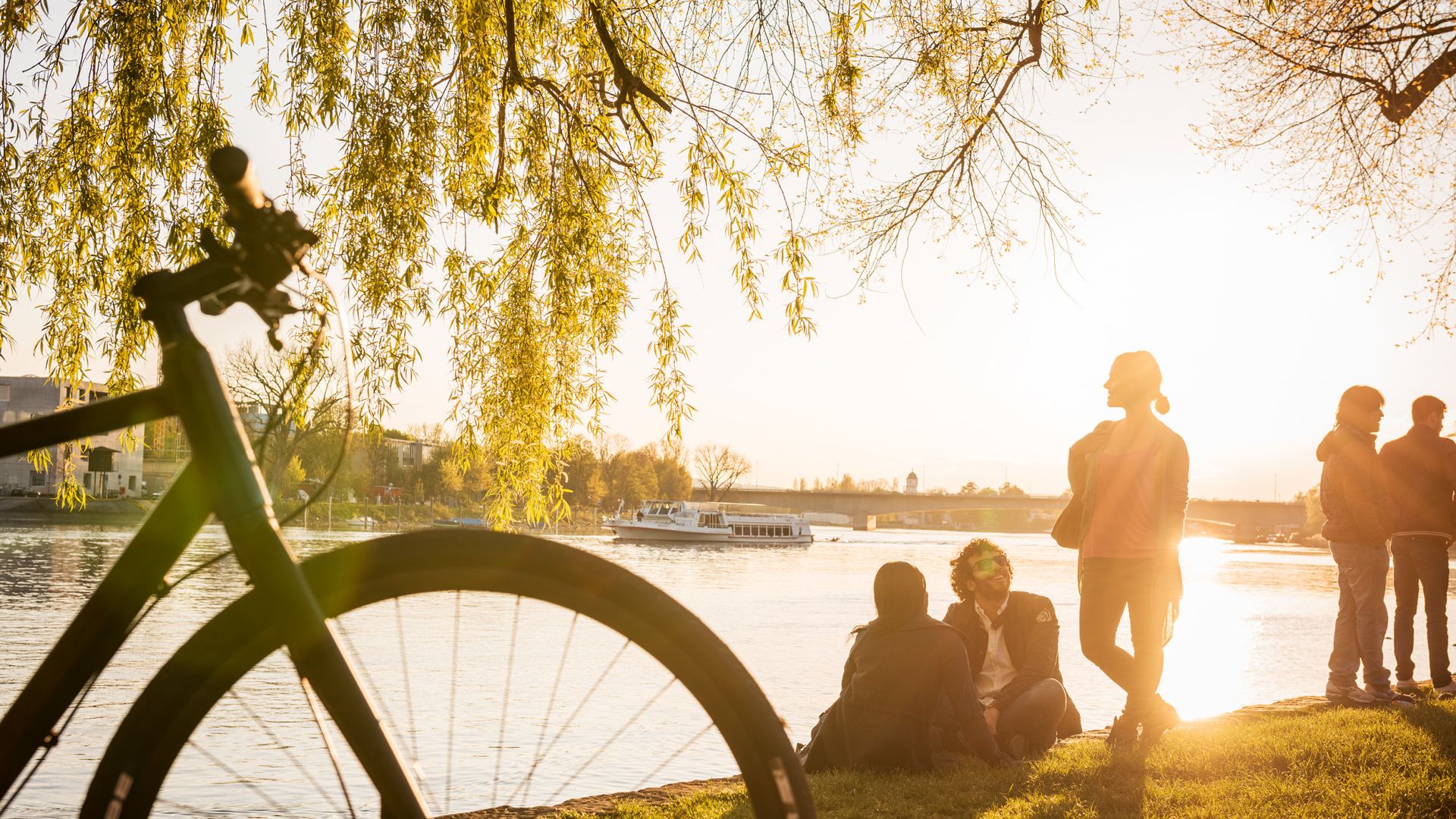 This cycle route has it all. On 250 kilometres between Lake Constance and Allgäu in the south of Germany, you have to climb 3,000 metres in altitude. But there are plenty of rewards in store. Heated cyclists can refresh themselves in cool lakes or relax in no less than nine spa towns with thermal baths along the route. Bäderradweg relax. In addition, magnificent natural landscapes, historic old towns as well as monasteries, castles and palaces await in lavish abundance.

Following the
Romans
Römer-Lippe-Route / in the west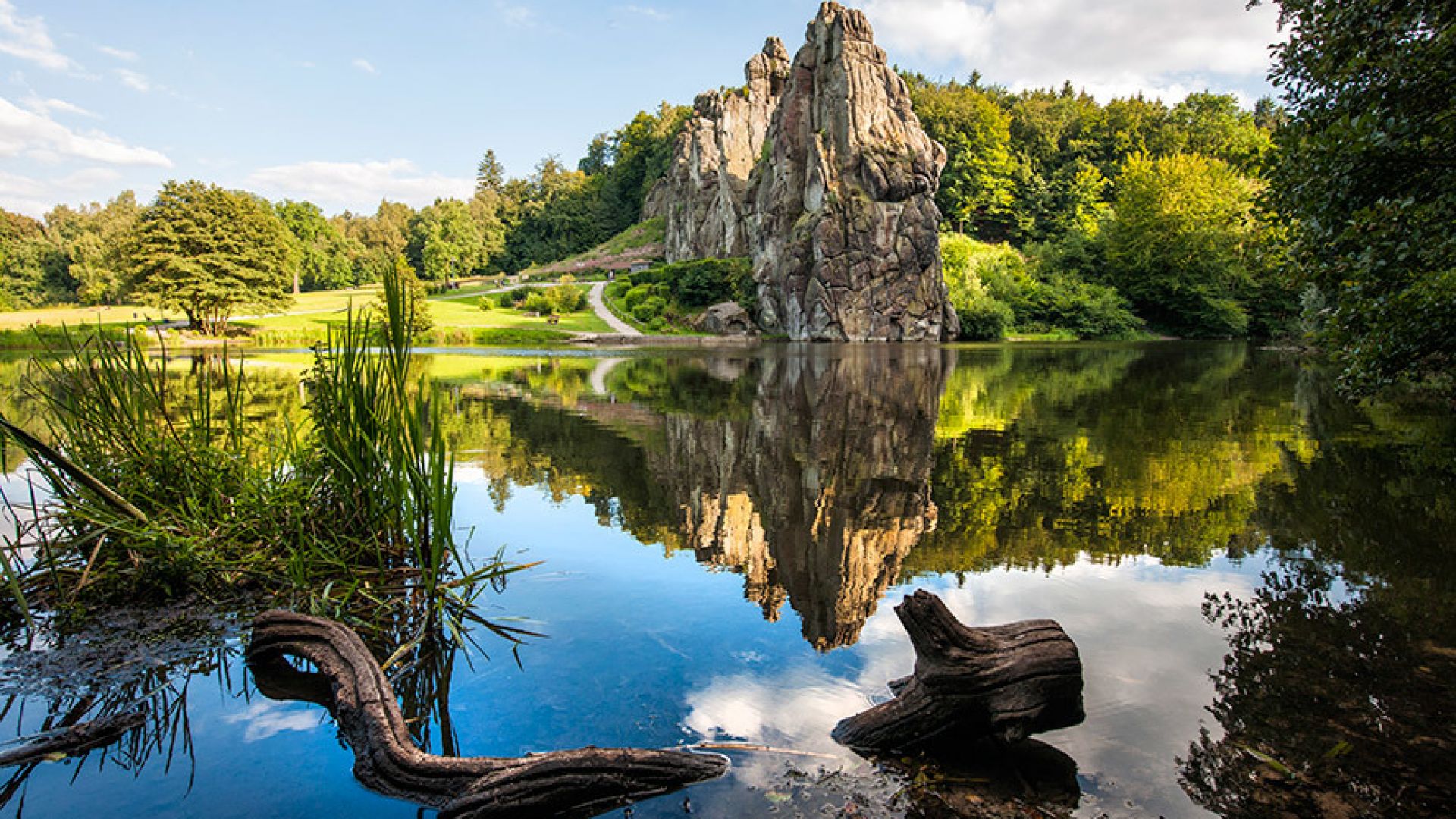 The towering Hermann Monument in the Teutoburg Forest was the end of the line for the Romans - they had to admit defeat to the Germanic tribes. It's a different story for today's cyclists: They start their journey in Detmold and embark on an enjoyable 6-day tour on the Römer-Lippe-Route all the way to Xanten. Only one climb - it leads to the mythical Externsteinen - requires vigorous pedalling. Otherwise, it's almost 500 kilometres through the lowlands, following in the footsteps of the Romans through meadow and lake landscapes with exciting stops and original ferry crossings operated by hand.


Like the merchants of old
Töddenland cycle track / in the north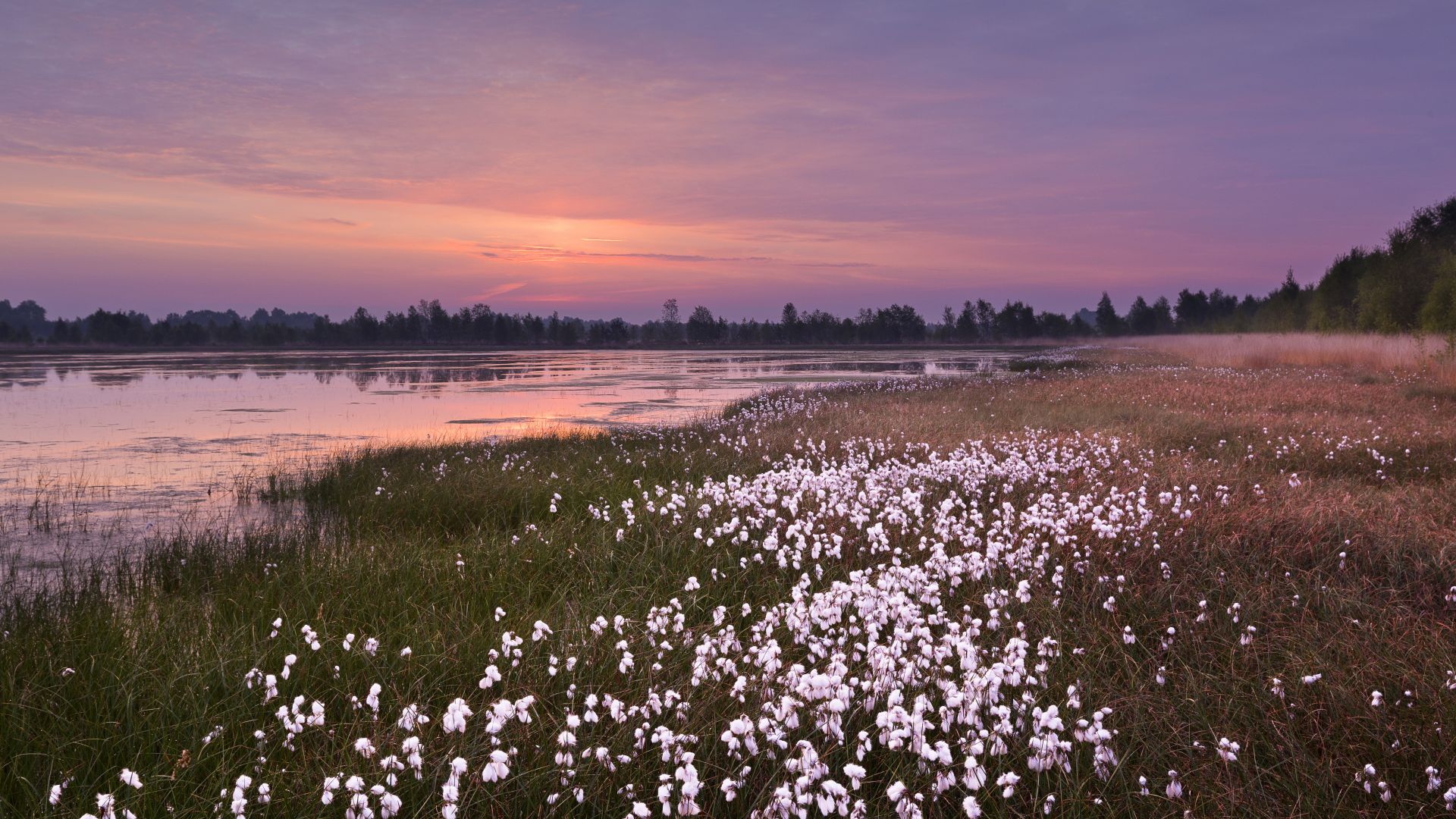 This sometimes flat, sometimes hilly circular route of 122 kilometres follows in the footsteps of the Tödden. These were fabric merchants who roamed through northern Germany around 250 years ago. They dressed in knee breeches, long coats and top hats and communicated by secret language. Curious now? Then on to the Töddenland Cycle Route through the idyllic nature of Münsterland and Emsland. There are cliffs, lakes, meadows, moors to see - and of course many testimonies of the Tödden like their old half-timbered houses and the Tüöttenmuseum in Mettingen.


Pure energy
Coal, wind and water tour / in the east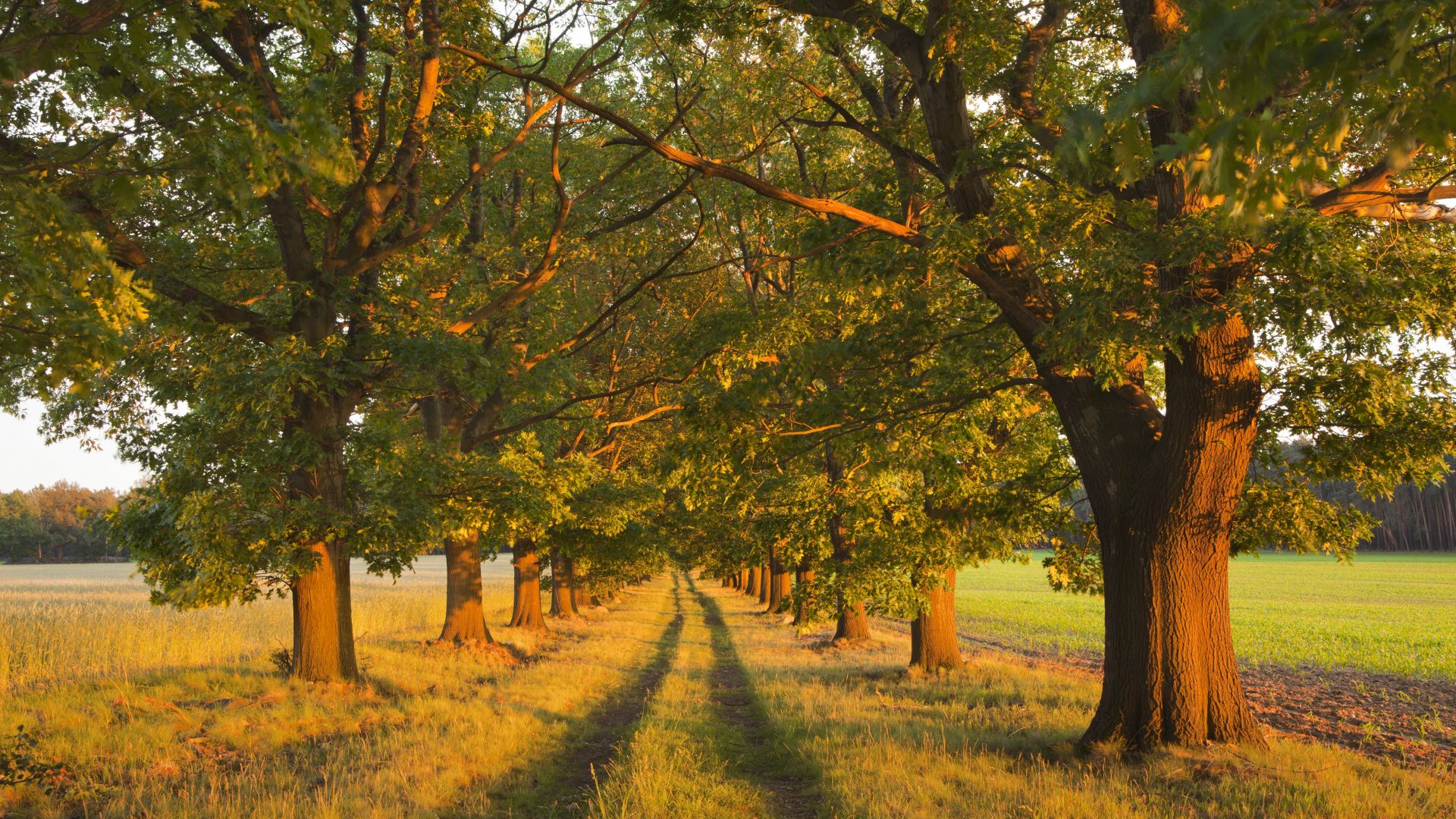 Cyclists can recharge their batteries on this 250-kilometre circular tour. The flat to slightly hilly route leads through fairytale deciduous and coniferous forests, through idyllic lowlands and past buildings that look as if they were from ancient times. But also in other respects the Coal, Wind and Water Tour is under the sign of energy. Almost a dozen traditional mills await visitors along the way. With a good wind, a mill here used to produce half a ton of flour a day. A visit to Europe's oldest briquette factory "Louise" in Domsdorf is also exciting and instructive.


Seven beauties
Thuringian city chain / Thuringia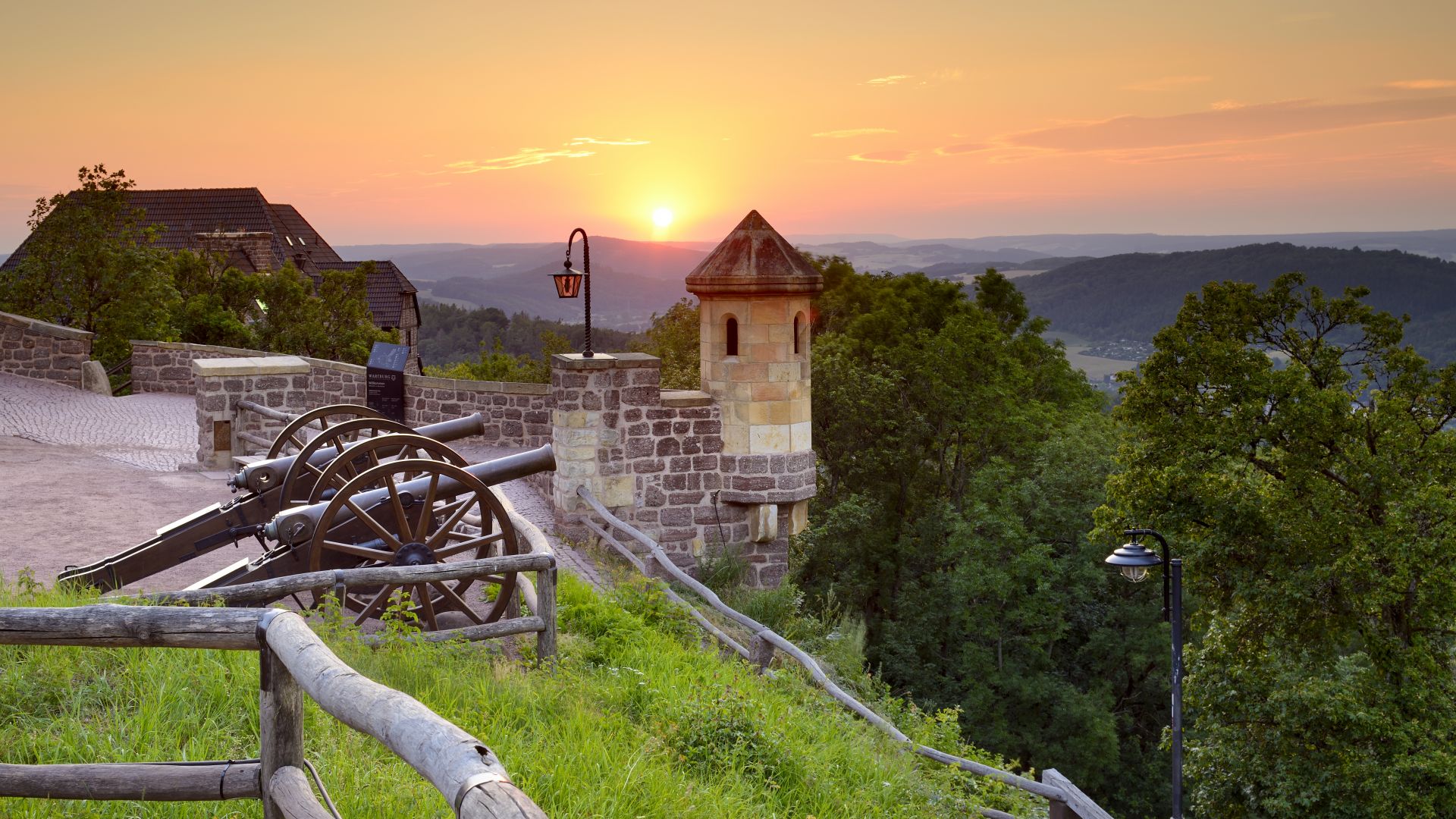 This long-distance cycle route is a dream - scenically and culturally. Seven city beauties, including the old trading city of Erfurt, the arty Altenburg and Weimar with 14 UNESCO World Heritage Sites, lie along the cycle route. "Thuringian city chain". From Eisenach with Wartburg Castle, the route covers 225 kilometres on a flat to slightly hilly path to Altenburg. Nature lovers also get their money's worth. The Weimarer Land region with its tranquil villages and vineyards is reminiscent of Tuscany in Italy.


To the crab fishermen
De Küst / cycling region Cuxland, Lower Saxony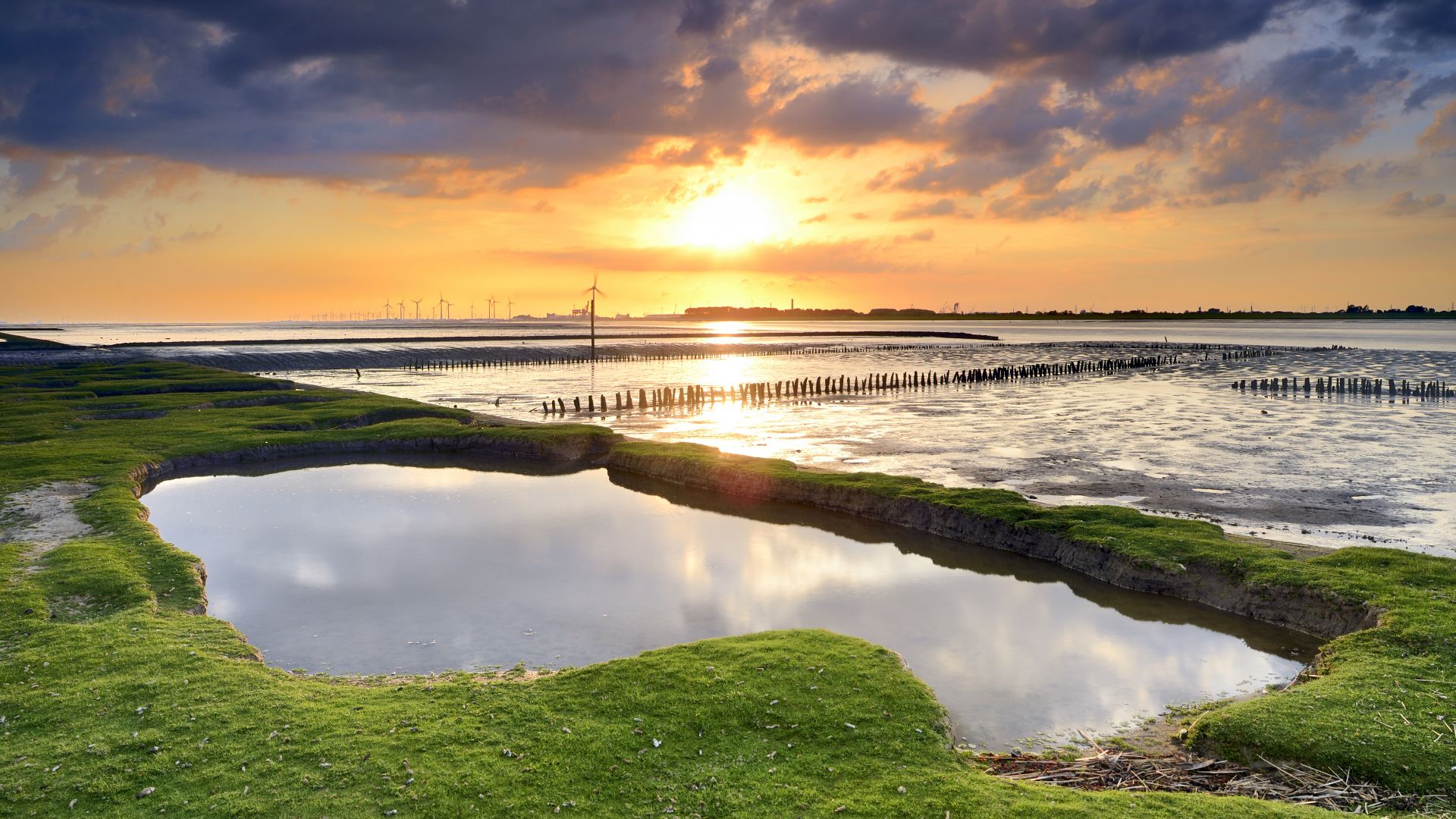 Always along the sea it goes on the coastal cycle track "De Küst". A romantic lighthouse and three historic cutter harbours await you on this 60-kilometre tour starting and ending in Cuxhaven. If you love dikes and the Wadden Sea, like to breathe in the sea air and want to taste crab rolls, this is the perfect tour for you. It is set in the Cuxland cycling region on Lower Saxony's North Sea coast. Here you will find perfect conditions for bikers, including special bike farms that offer service for everything to do with your bike, including repairs.


Where the kingfisher lives
Ilmenau cycle path / Uelzen cycling region, Lower Saxony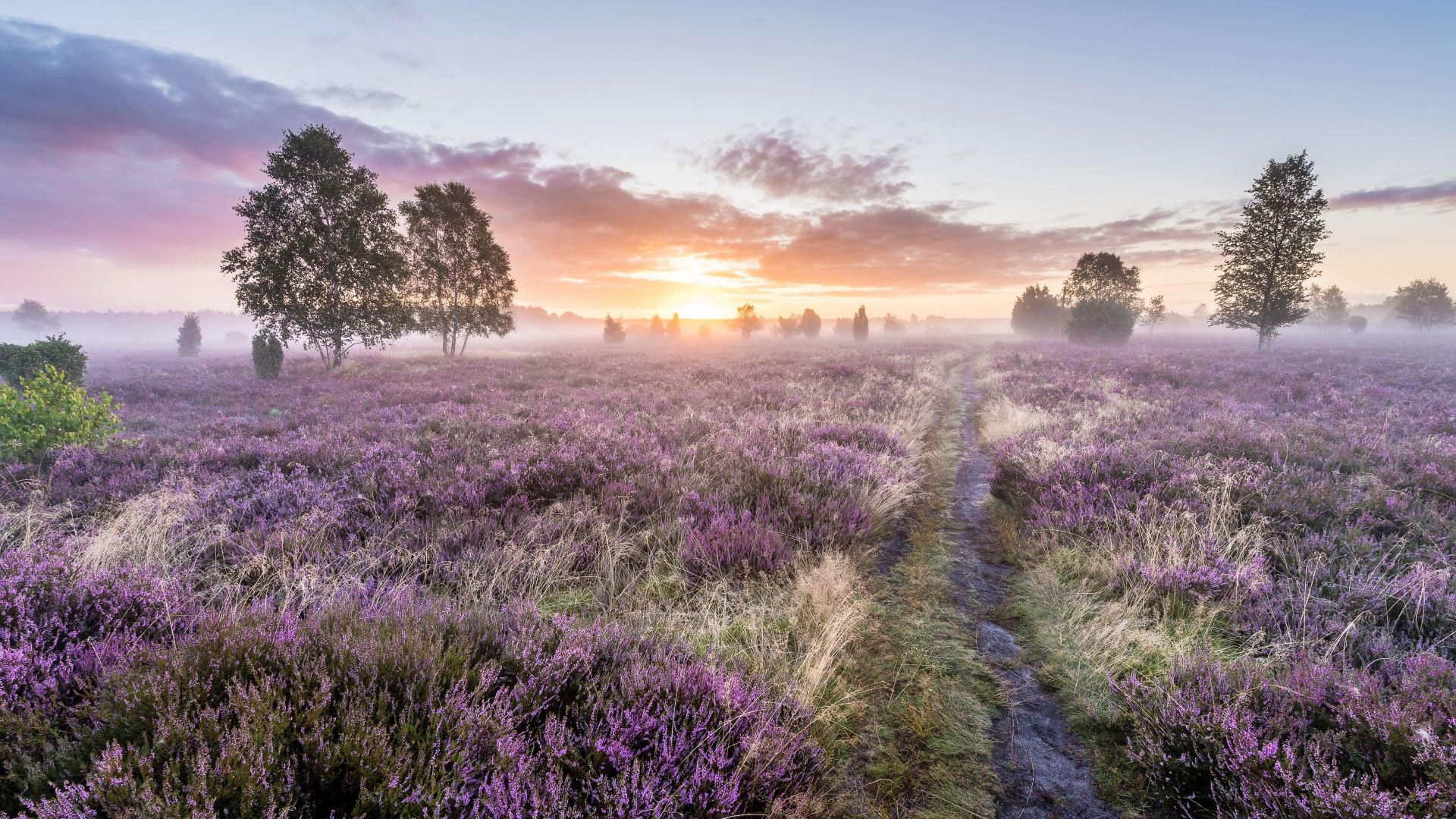 If you are lucky, you will see the kingfisher. With its bright plumage in blue and green, it is a beauty and the top attraction at the Ilmenau cycle path. This 120-kilometre trail leads from the headwaters of the Ilmenau River to the mouth of the Elbe River in the foothills of Hamburg. In addition to truly paradisiacal nature, picturesque half-timbered houses, medieval monasteries and, with the Hundertwasser railway station in Uelzen, probably one of the most beautiful train stations in the world await you. The Heideregion Uelzen offers 36 dream routes with 900 kilometres of track.


View of the castle
Märkische Schlössertour / Lake District Oder-Spree Cycling Region, Brandenburg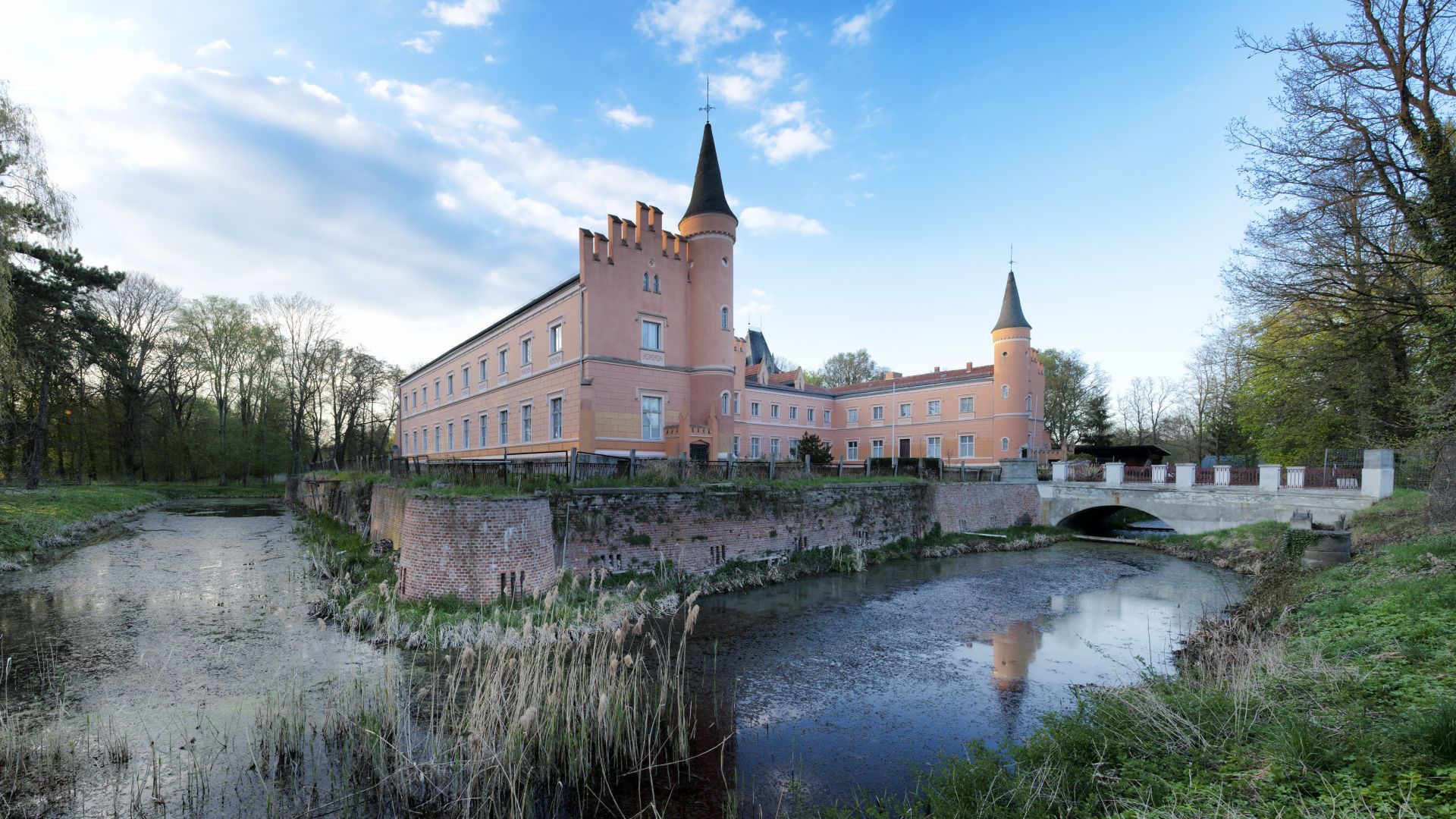 Cycling to aristocratic residences and magnificent castles - that's what the Märkische castles tour. Eleven architectural treasures in the midst of stately parks can be marvelled at on this 180-kilometre route. At times, the route leads along magnificent avenues where the lords of the castles used to travel in their carriages. The Lake District Oder-Spree Cycling Region is a cyclists' paradise in Brandenburg. Ten designated tours lead through the romantic, water-rich landscape east of Berlin.


Along the Isen River
Isental Tour / Cycling region Inn-Salzach, Bavaria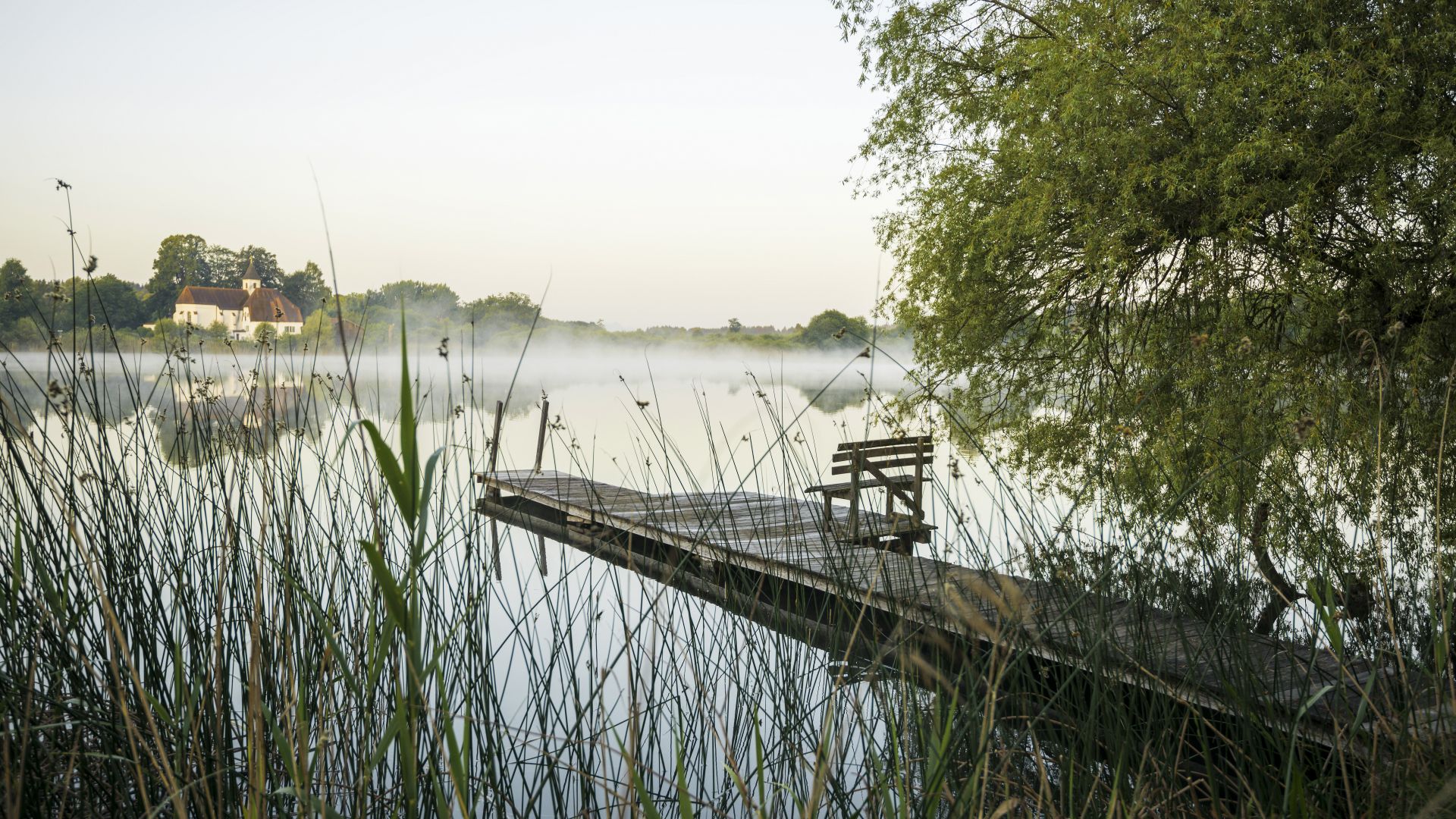 This romantic Isental Bike Tourr of 42 kilometres always goes along the small river Isen. Wonderful views into the valleys with their many church towers are guaranteed and make you forget that a little physical fitness is required in this hilly landscape. If you want to take a break, you can visit the Renaissance water castle in Schwindegg or refresh yourself in the beautiful natural swimming pool "Grüne Lunge". If you like this landscape, you will find Cycling region Inn-Salzach many more dream routes with world-famous sights and spectacular natural spectacles.


Delicious cycling
Rhenish Apple Route / Cycling Region Rhineland, North Rhine-Westphalia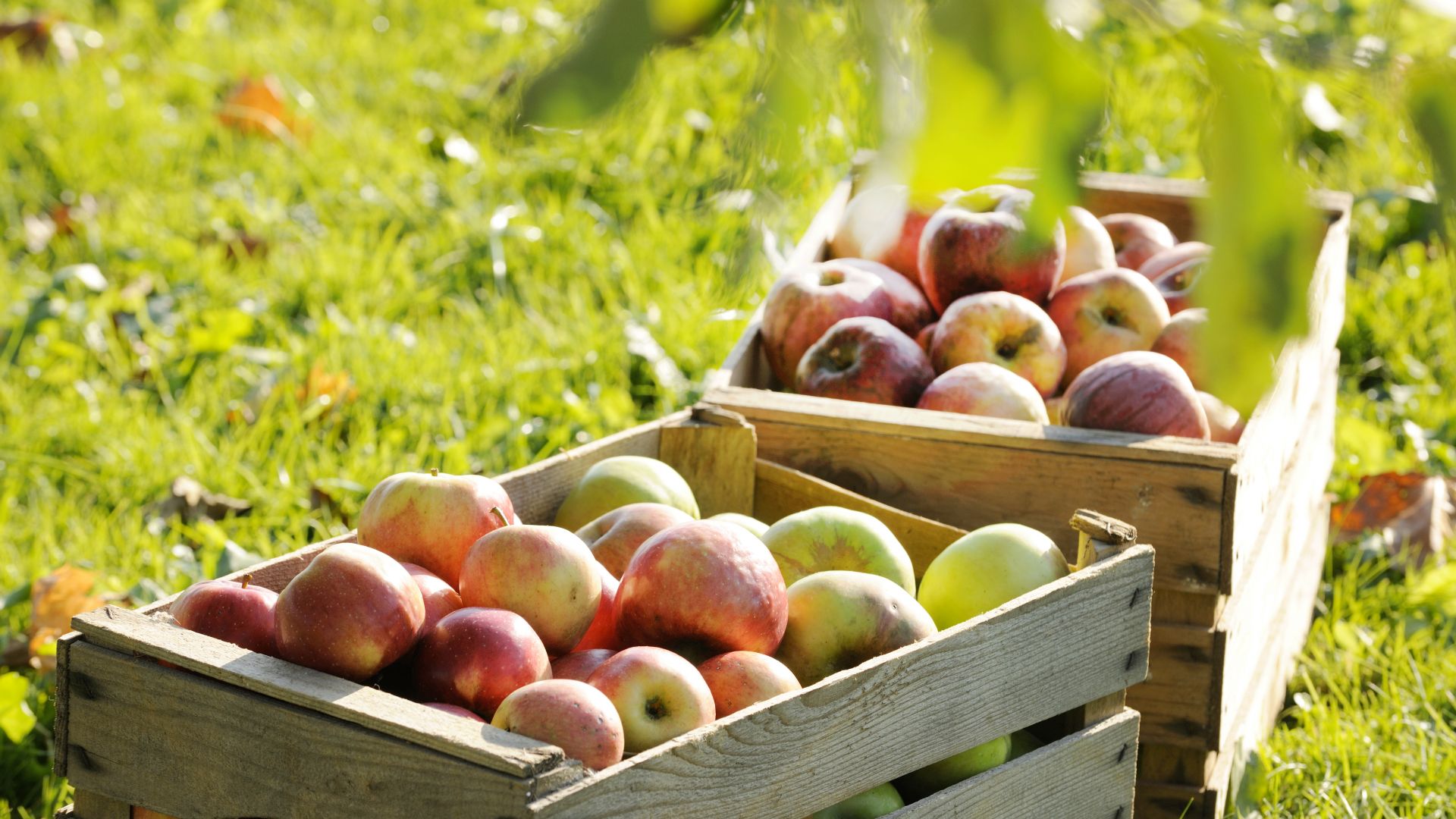 The 124 kilometre long cycle circuit "Rhenish Apple Route" is all about apples and culinary delights. High on the saddle, the route takes you along idyllic paths in the south of the Rhineland Nature Park, past blossoming orchards, natural orchard meadows and fields where strawberries thrive. Fruit farms, farm shops and cafés along the way invite you to experience this region west of Bonn from a culinary perspective as well. The Rhineland cycling region is an Eldorado for bikers and offers a huge range of themed tours for all tastes.