Nature & Outdoor Activities
Pilgrimage: slow down, meditate, reflect
No matter whether you want to travel alone or in a group: a pilgrimage immediately helps slow things down. Travelling longer distances on foot while being in harmony with nature has an almost meditative side effect. The pilgrimage tradition dates back to the Middle Ages, and at that time was exclusively religiously motivated.
Everyone finds their way
There are plenty of useful descriptions of pilgrimage routes that help ensure you divide the overall route sensibly and always end up at a lodging, guesthouse or hotel at the end of a day's stage. Even very long distances can be covered like this. For inspiration, we've outlined some of the many possibilities below:
The Crescentia Pilgrimage Trail in Bavarian Allgäu
A total of 90 kilometres leads you along this route through the hilly Allgäu region, where various sites commemorate Saint Crescentia of Kaufbeuren. She lived from 1682 to 1744. On this pilgrimage trail you can experience the impressive Allgäu landscape and enjoy important works of art and places of personal reflection. The Crescentia Pilgrimage Trail starts in Kaufbeuren and goes through Irsee, Ottobeuren and Mindelheim before leading back to Kaufbeuren. The Ottobeuren Abbey and the Holy Cross Abbey in Mindelheim are particularly worth seeing. You should allow four days if you want to walk this pilgrimage route in its entirety.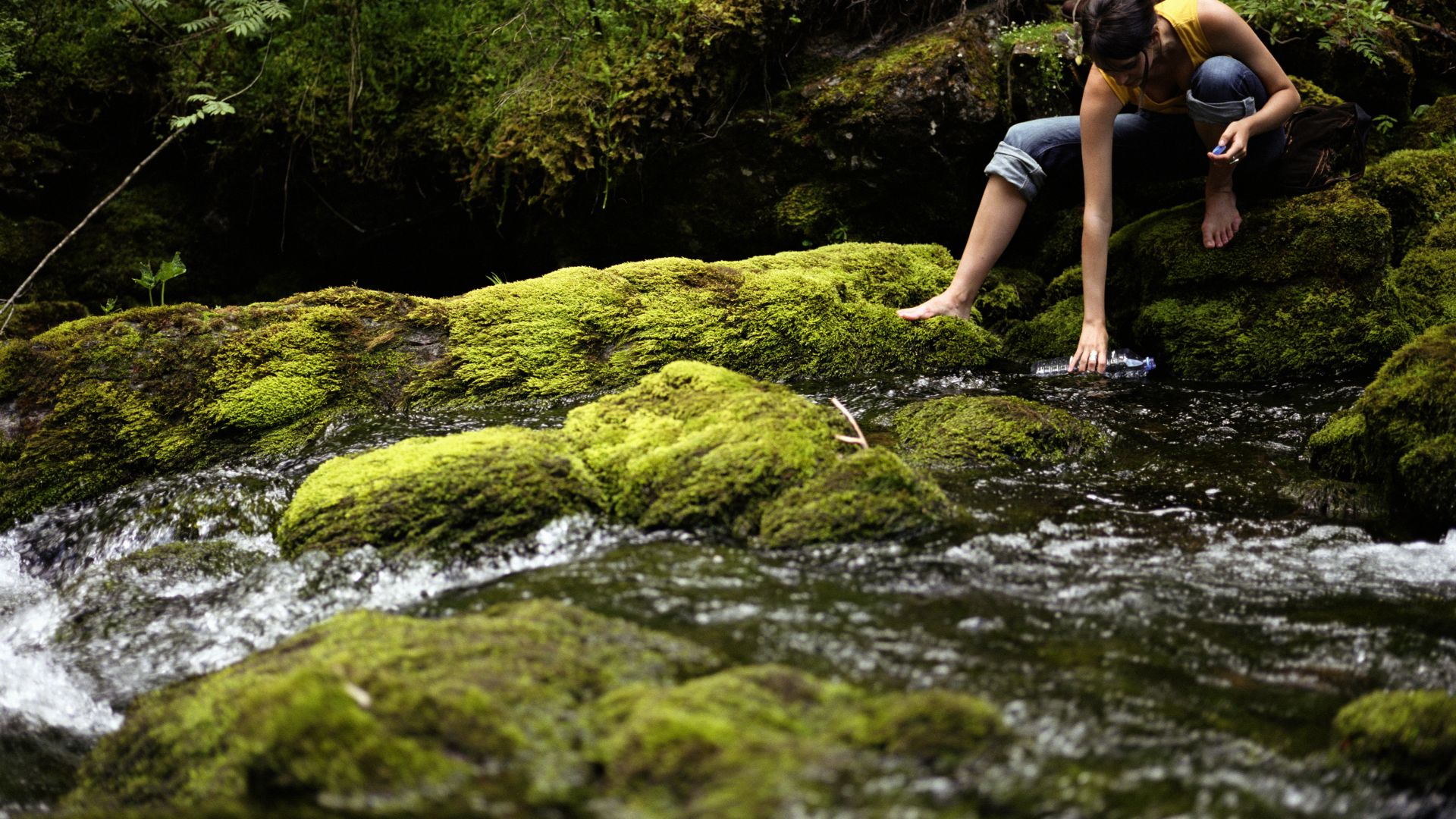 Crescentia Pilgrimage Trail (Bavaria)
The Moselle Camino pilgrimage trail
The Moselle Camino pilgrimage trail should be on every list of German pilgrimage routes. It is also part of the St. James pilgrimage route, and so you'll find its yellow scallop marker on the Moselle Camino pilgrimage trail. Starting in Lahnstein on the Rhine, you'll hike over 156 kilometres through the Hunsrück and along the Moselle, with its steep vineyards, to Trier. Trier is home to the only apostle's tomb on the northern side of the Alps: that of the apostle Matthias. Tip: you can also break up the Moselle Camino pilgrimage trail into sections.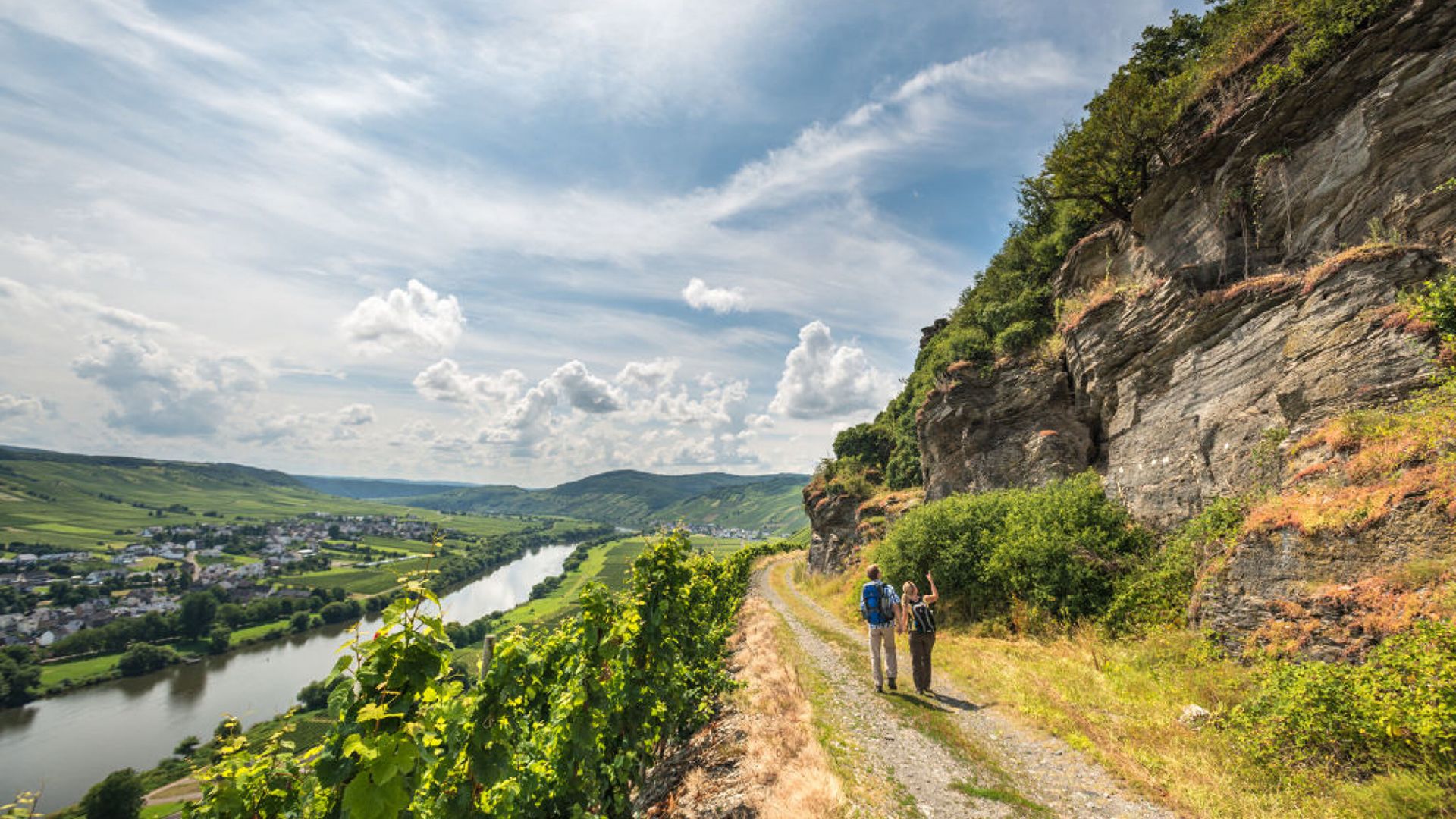 Moselle Camino pilgrimage trail (Rhineland-Palatinate)
The Boniface Route from Mainz to Fulda
The Boniface Route is also a popular pilgrimage route. Starting at Mainz Cathedral, you can explore the Rheingau region with its vineyards, admire the skyline of Frankfurt am Main or enjoy the Fulda region with its half-timbered houses. The Boniface Route is 182 kilometres long and ends right in front of the cathedral of Fulda. The nature is also impressive along this route: here you can see the traces of former volcanic activity while making your pilgrimage. This pilgrimage route takes its name from the wandering preacher Boniface, who is said to have lived from around 672 to 754 AD. He was revered as a German saint after his death - he was killed in a robbery-homicide. Boniface's body is said to have been carried along today's route from Hochheim am Main to Fulda.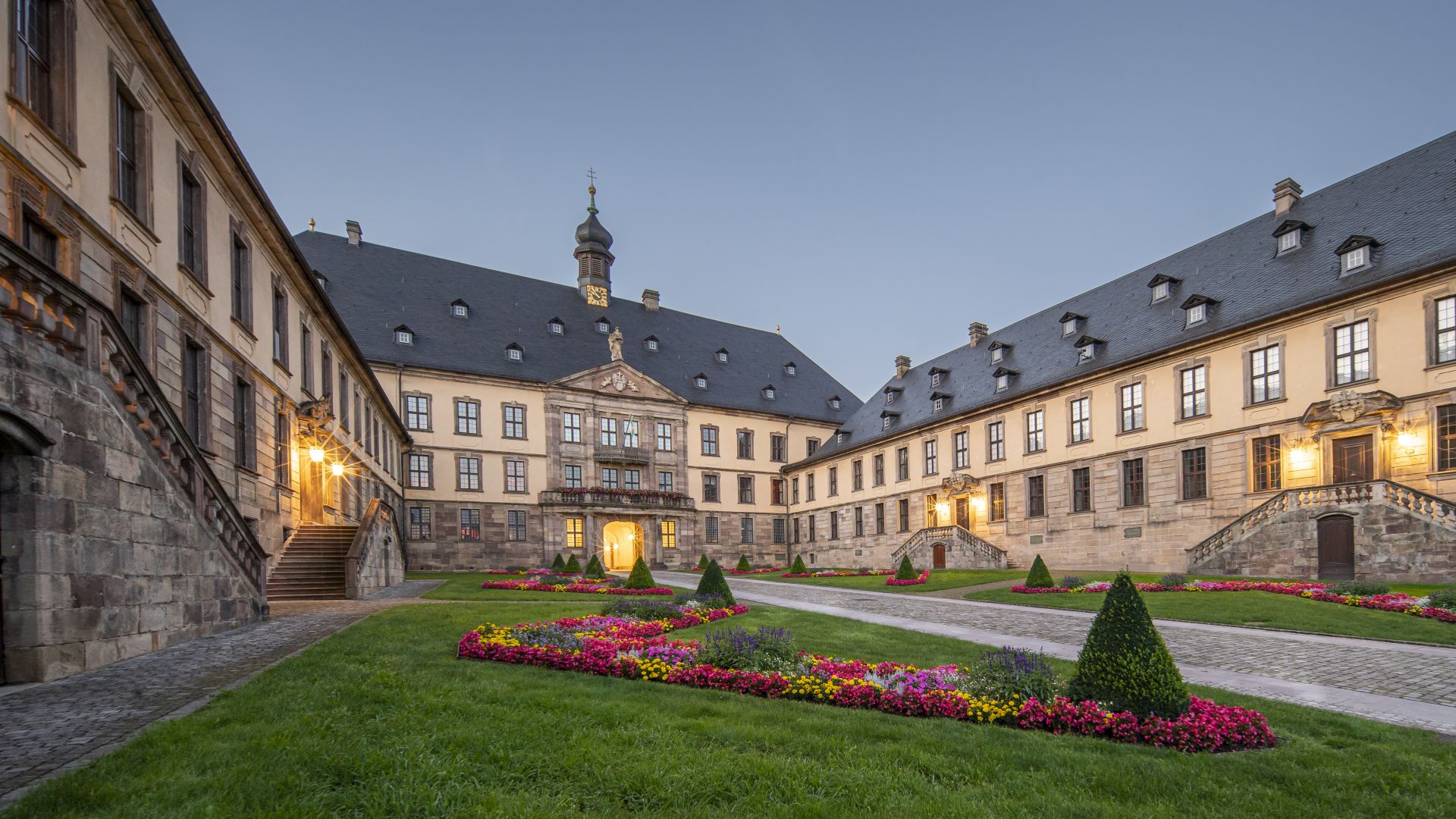 Boniface Route (Rhineland-Palatinate, Hesse)
Ecumenical pilgrimage through Saxony, Saxony-Anhalt and Thuringia
Follow the historic trade route "Via Regia" on the Ecumenical Pilgrim Trail. In the past, not only pilgrims, but also kings, merchants and soldiers travelled there. The cities of Görlitz, Leipzig, Erfurt and Vacha are on this route. This 460-kilometre route is not divided into stages, so each pilgrim can decide their own route or section. If you want to walk the whole thing, you should allow three to four weeks. A pilgrim's guidebook can be ordered for this special route, and is immediately helpful. There are a total of 120 hostels along the trail, where you can either stay for the price of a donation, or at a reduced price with private providers. You can always find accommodation within easy reach, every 20 to 30 kilometres or so.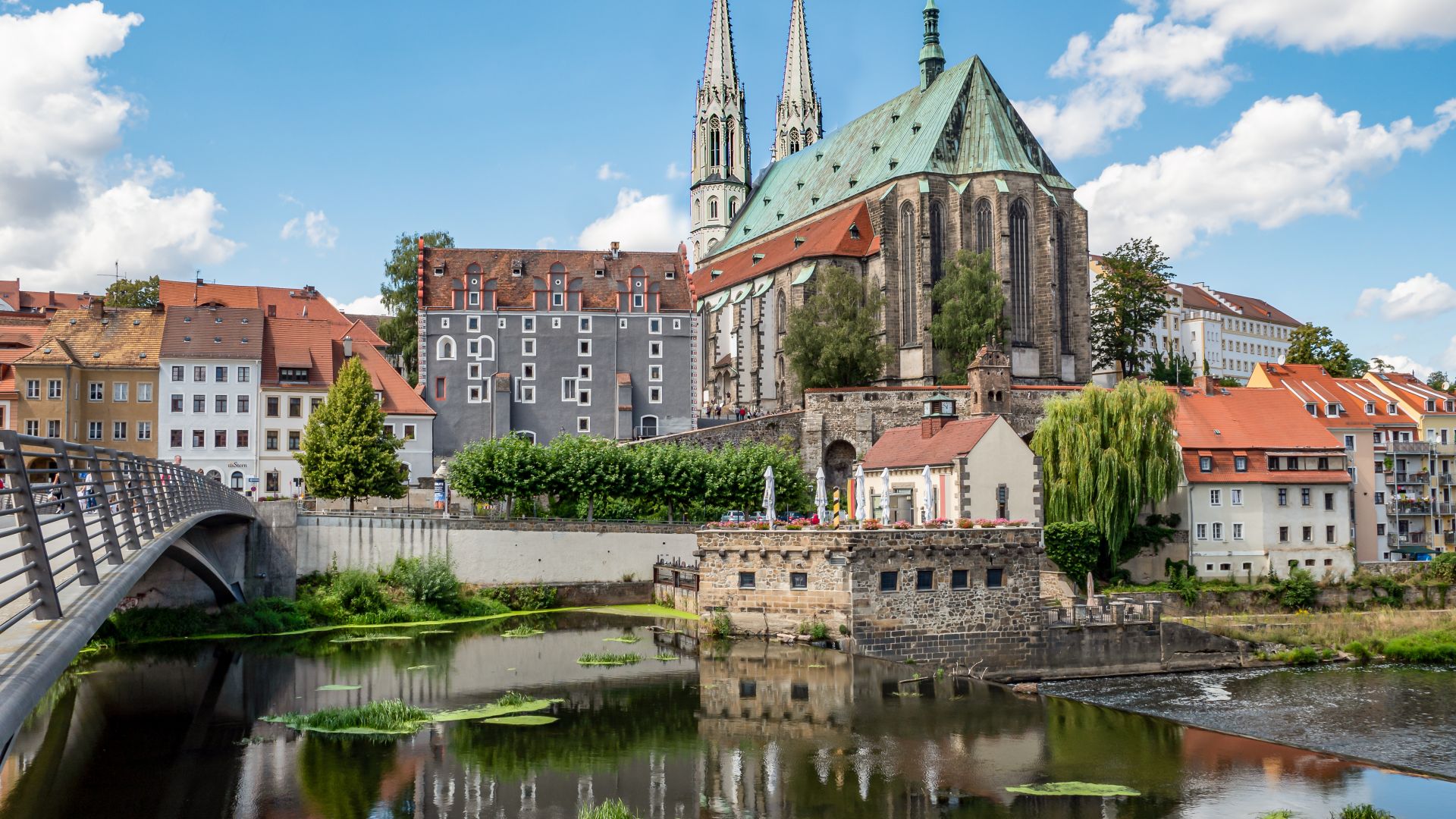 Ecumenical Pilgrim Trail (Saxony, Saxony-Anhalt, Thuringia)
Elisabeth Paths: three paths lead to Marburg
In the tradition of the St. James pilgrimage route, the Elisabeth Paths also end at a church. Go on pilgrimage from Frankfurt (130 kilometres), Eisenach (193 kilometres) or Cologne (180 kilometres) to the burial church of St. Elisabeth in Marburg. The impressive St Elisabeth's Church was built in 1235 and designed according to French cathedral models. Well-signposted hiking trails lead you there through a variety of medieval villages and scenically-unique low mountain ranges. Once in Marburg, you should also plan a visit to its magnificent castle, below which lies the beautiful historic houses in the winding lanes of the Old Town. The starting points of the pilgrimage route are also well worth seeing – Eisenach with its impressive Wartburg Castle, Cologne with its impressive cathedral and Frankfurt, the banking metropolis, with its charming Old Town.
Elisabeth Paths (Hesse, Thuringia, North Rhine-Westphalia)