Castles & Palaces
Dine and sleep in regal style
Even those without noble blood can now dine and sleep in dwellings that were once the exclusive preserve of Knights, Princes and Kings. From a youth hostel to a luxury hotel, visitors can choose from a wide range of accommodation in German castles and palaces.
Secret passageway to castle kitchens
Together with the surrounding Wörlitz Park, Wörlitz Castle in Saxony-Anhalt is a UNESCO World Heritage Site and regarded as the founding construction of German Classicism. Guided tours give visitors an opportunity to admire the very well preserved interior, including furniture and ceramics as well as progressive features such as dumb waiters and concealed doors. The final part of the tour takes visitors through an underground passageway to the former kitchen building of the castle. Previously a guesthouse, the castle kitchens and a washhouse, this building is now a historical restaurant. One particular highlight in the lounge is the striking floor-to-ceiling 240-year-old fireplace installation.
Visitors can also dine in regal style in Anholt Castle – one of the largest moated castles in the Münsterland region. The huge 12th-century tower bears witness to the building's former defensive role before its conversion to a prestigious residential castle. In the "Wasserpavillon" restaurant in the middle of the palace pond, diners can enjoy gourmet cuisine accompanied by a view of the castle and park. As well as this fine dining experience, there is also a chance to visit the rustic castle cellar, which allows direct access to the castle terrace in summer.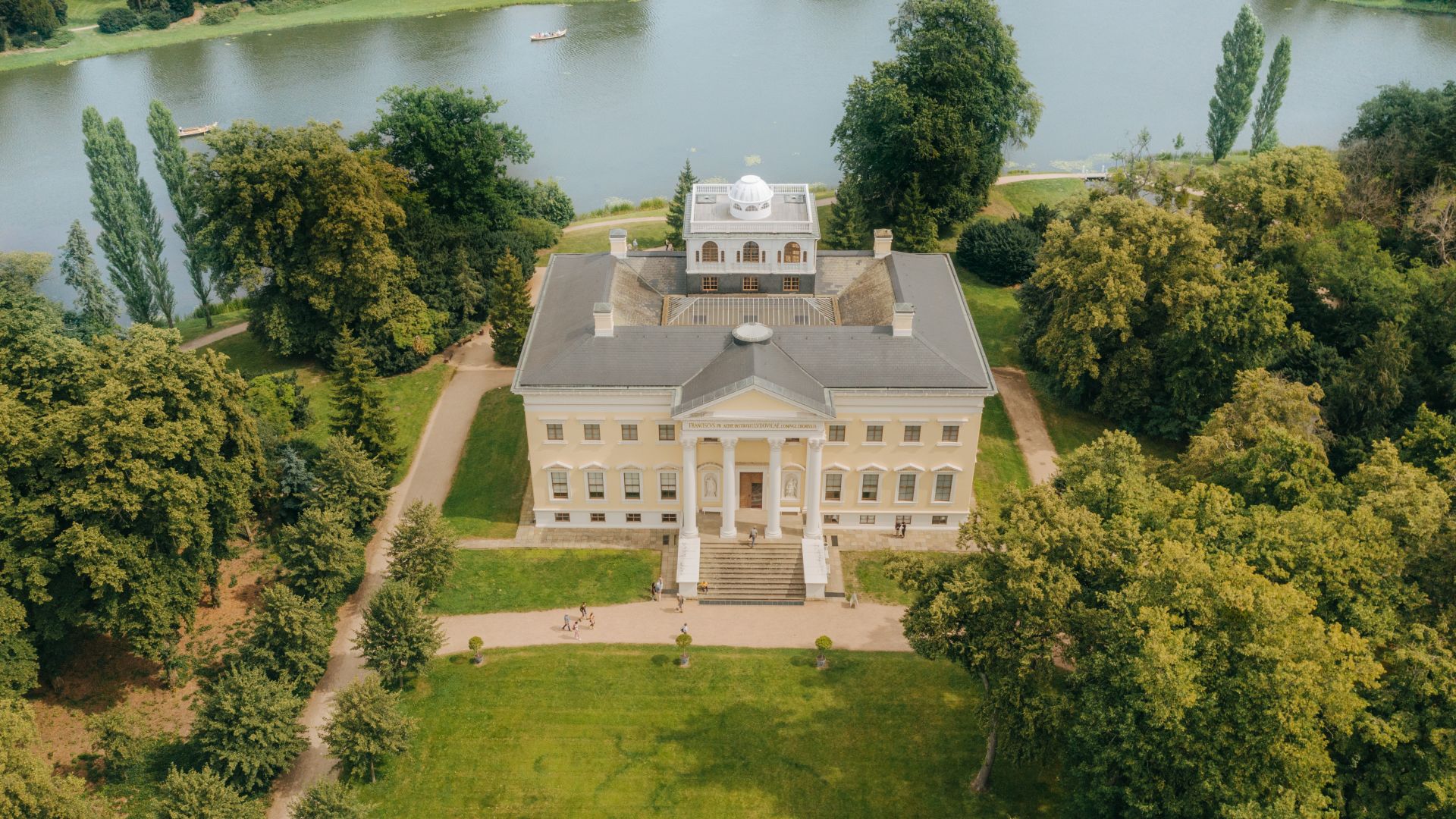 Historical accommodation by the Rhine and Elbe
A total of 35 castles and palaces in Germany offer budget youth hostel accommodation for children, young people, families and groups. One of these is Ehrenbreitstein Fortress in Koblenz, situated high above the confluence of the Rhine and Moselle and offering outstanding views over the city. This is the start of the UNESCO Upper Middle Rhine Valley World Heritage Site which runs all the way to Bingen and Rüdesheim. Visitors can explore this picturesque river landscape and its many hilltop castles on hiking trips or boat tours.
A river trip on the Elbe is the ideal start to a visit to Pillnitz Castle in Saxony. The steamboats operated by Sächsische Dampfschifffahrt are the most scenic way to arrive. After leaving Dresden's Old Town, the steamboat passes the historical Elbe castles of Albrechtsberg Palace, Lingnerschloss and Schloss Eckberg, as well as the famous Loschwitz Bridge (the "Blue Wonder"), before berthing at the former summer residence of the Saxon Kings. In the extensive parklands around Pillnitz Castle, visitors can find exclusive holiday apartments in small, cosy buildings: the "Small Guard House" and the "Trumpeter's House".