Cities & Culture
Typically German: Sweet ideas and trendy souvenirs
The Germans! Those who enjoy travelling to Germany on holiday must remember to stock up on souvenirs. We have made a list of the classic and trendy items.
Those who have been to Bavaria might want to purchase a Dirndl or Lederhosen. A traditional beer mug might also look good at home. On the other hand, if you've been to Frankfurt you might want to pack some Bethmännchen: these round marzipan balls don't only taste good at Christmas time. A Bembel is of course a typical Hessian item. But what should you take home from Stuttgart? Those who can't do without spaetzle at home should buy a spatula. So that you can enjoy the Swabian delicacy everywhere. Family members who had to stay behind at home will be more than pleased with some Stollen from Dresden. It is simply delicious! And from Berlin? The traffic light man is the gift of choice: he is available made of chocolate, in the form of a lamp or even a notepad, for example. Or maybe you prefer treats from Leipzig? Or take your pick, see what you fancy. Here are our suggestions:

1. Bethmännchen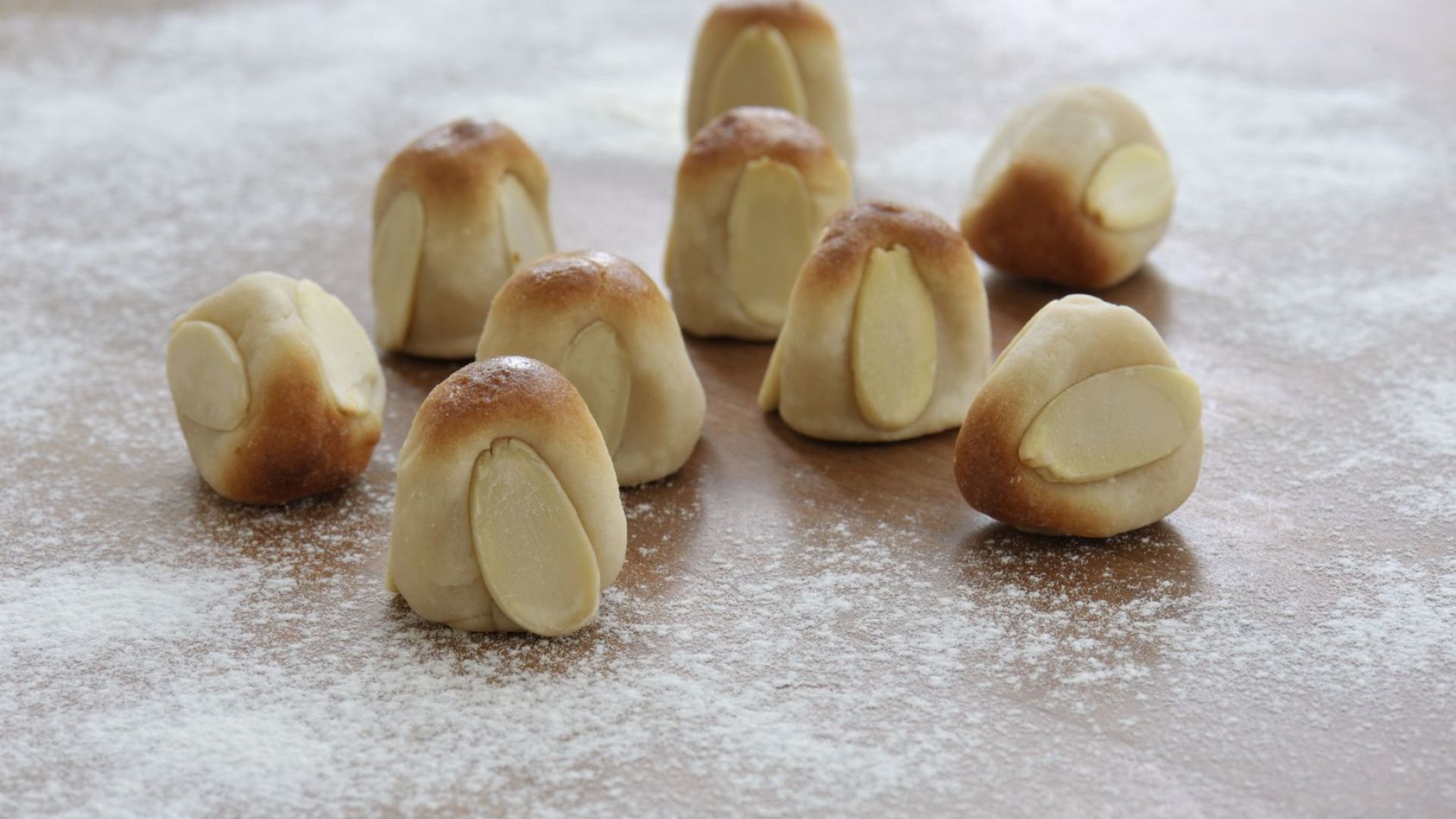 2. Bembel and Geripptes
3. Sparking Cider Wine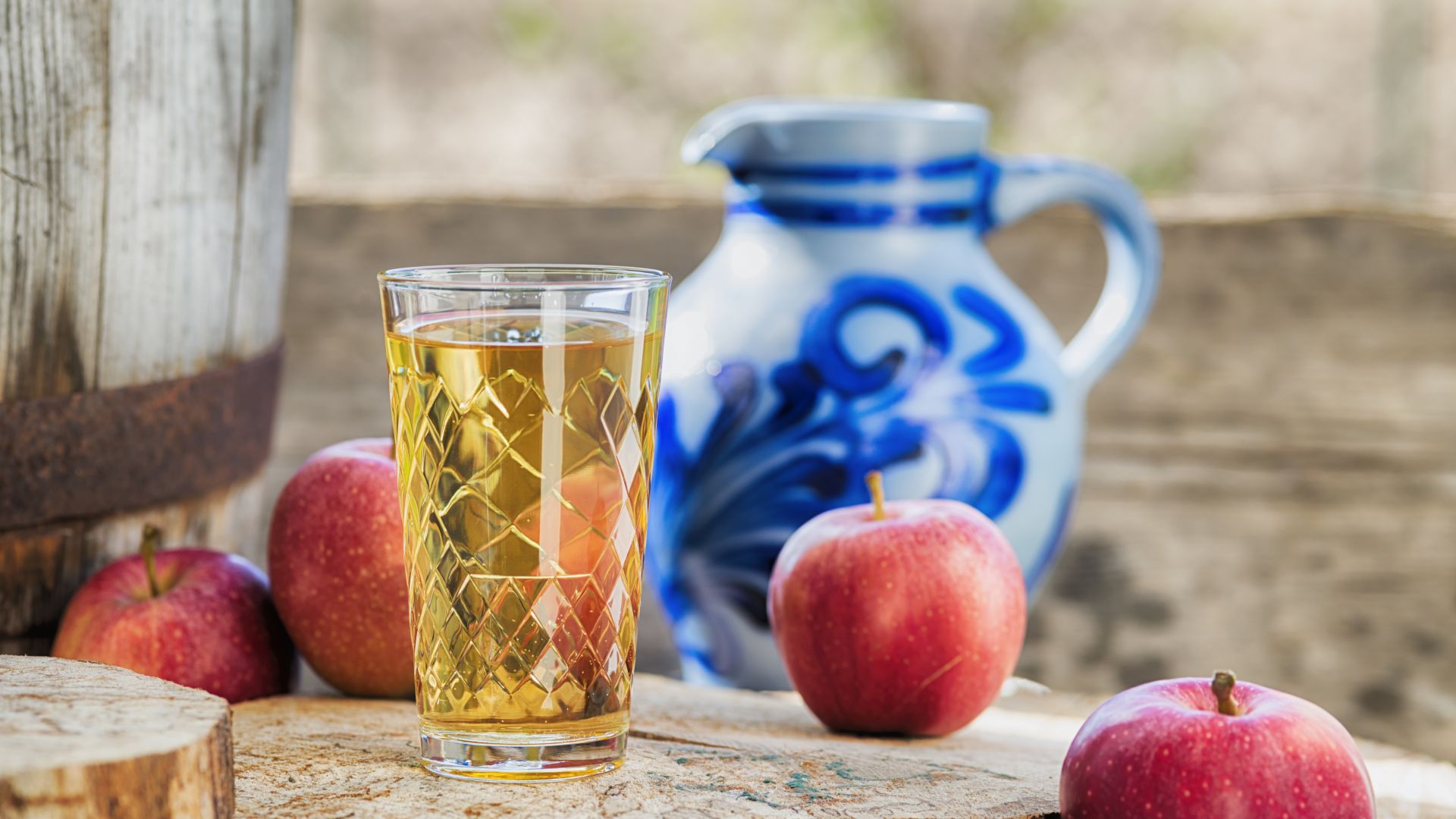 A Hessian classic: This beautifully painted clay jug is placed at the tables in cider wine taverns. And it comes with the typical glass: this is what the cider is drunk out of. There is a drink with many variations. Sparkling cider wine has meanwhile become fashionable.

4. Ahle Wurscht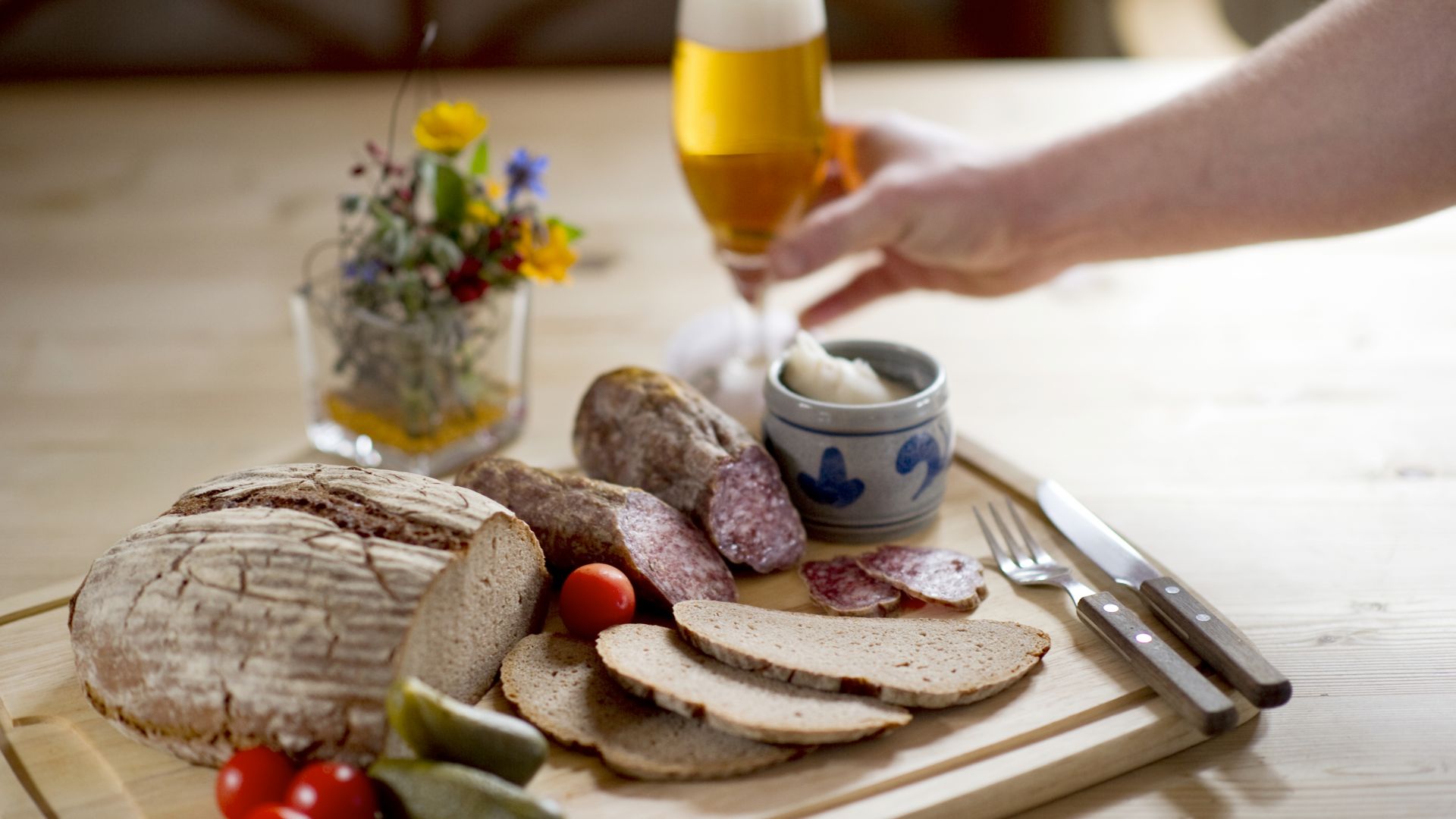 5. Cuckoo clock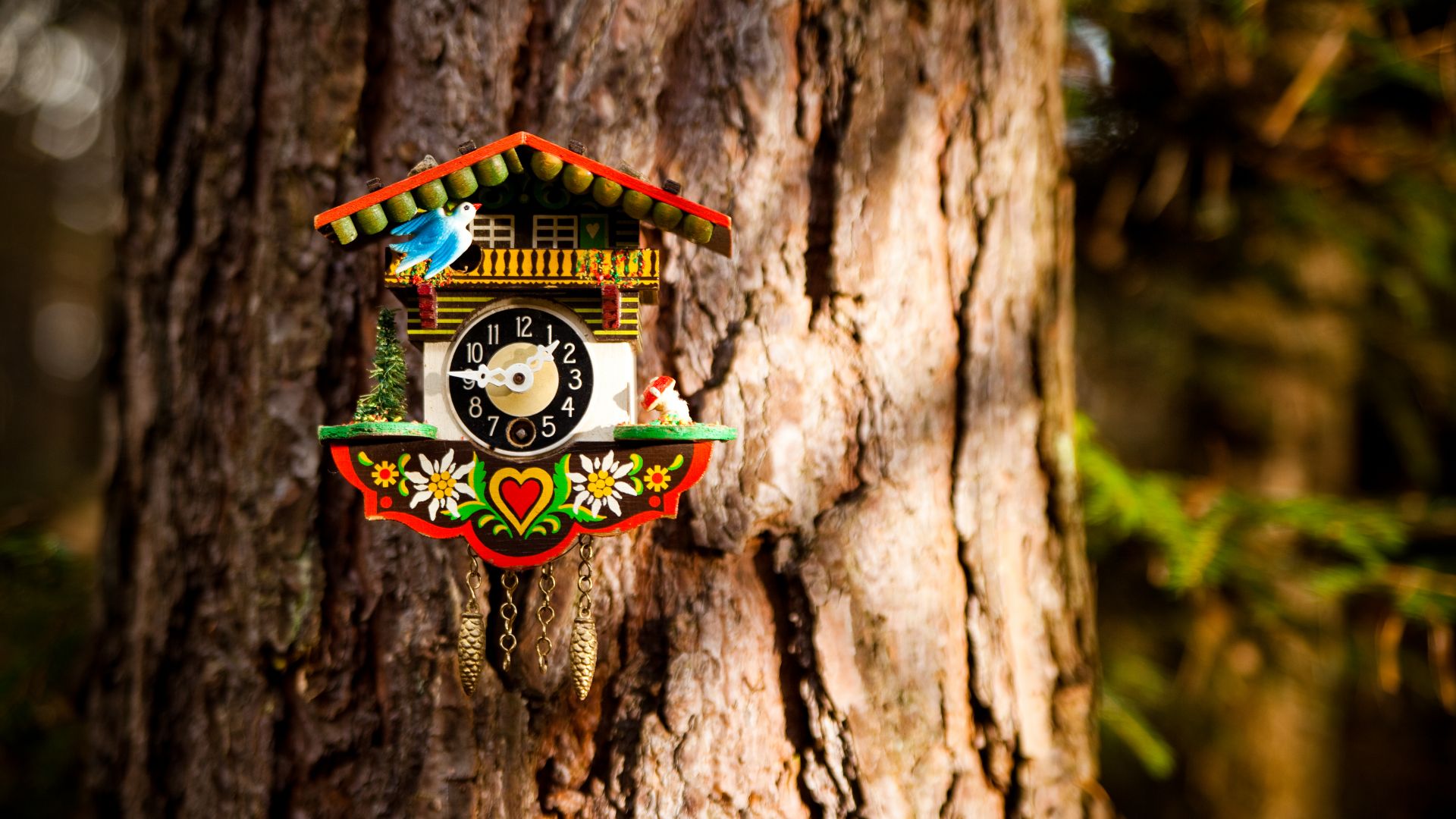 The Black Forest is a great place for skiing and hiking. However, the region is also famous for the cute cuckoo clock, many of which are still handmade in the old tradition. The best examples can be found in the city of Schonach.

6. Ampelmännchen (Traffic Light Man)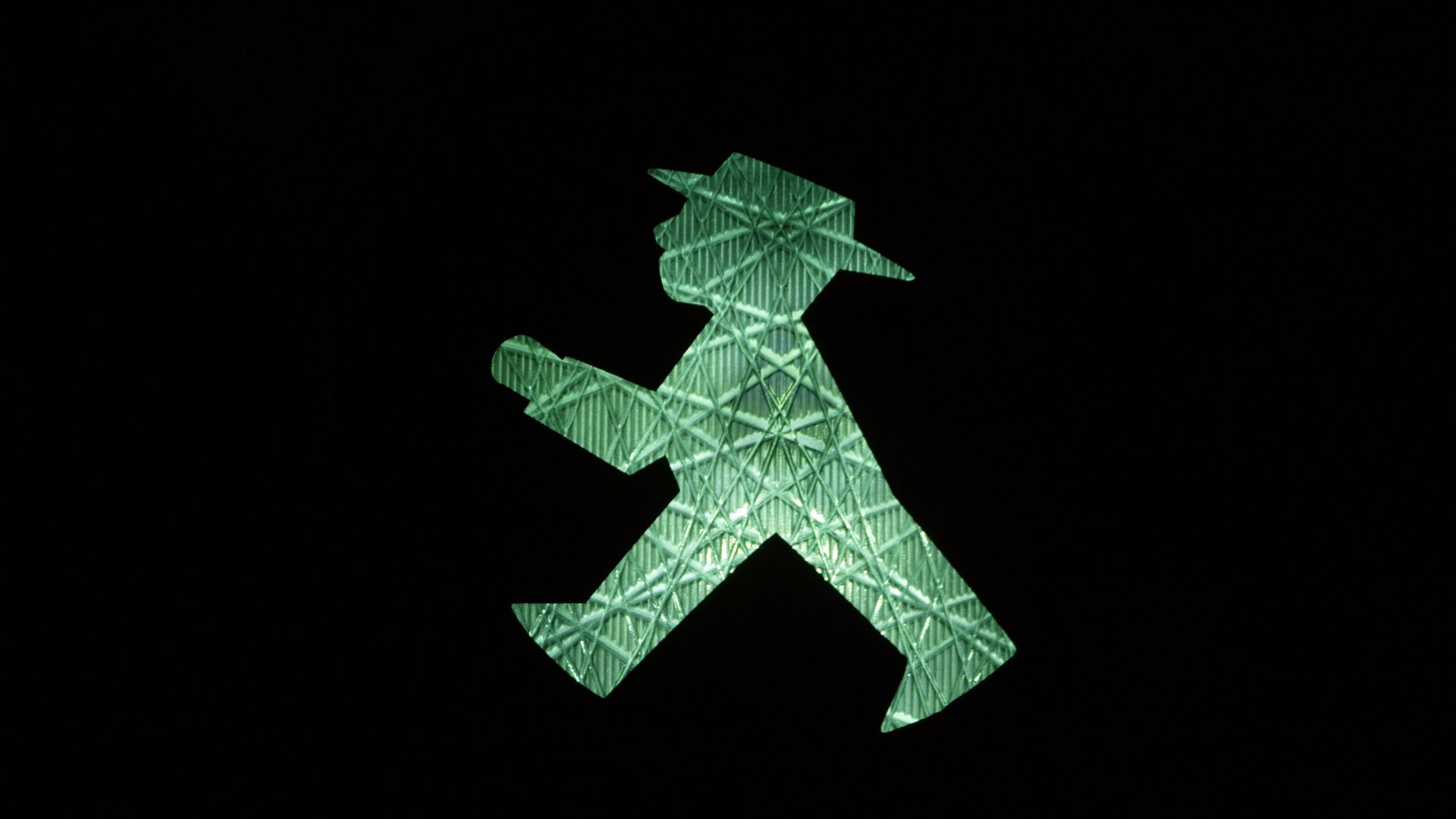 This traffic light man was seen in the GDR for many years and is today associated with Berlin and Eastern Germany in particular. There are countless gift ideas featuring the traffic light man motif in the capital, even as pendants for necklaces.

7. Trabbi Toy
8. Chocolate TV-Tower
9. Plattenbau-themed cushion
10. Cologne Water
11. Koelsch beer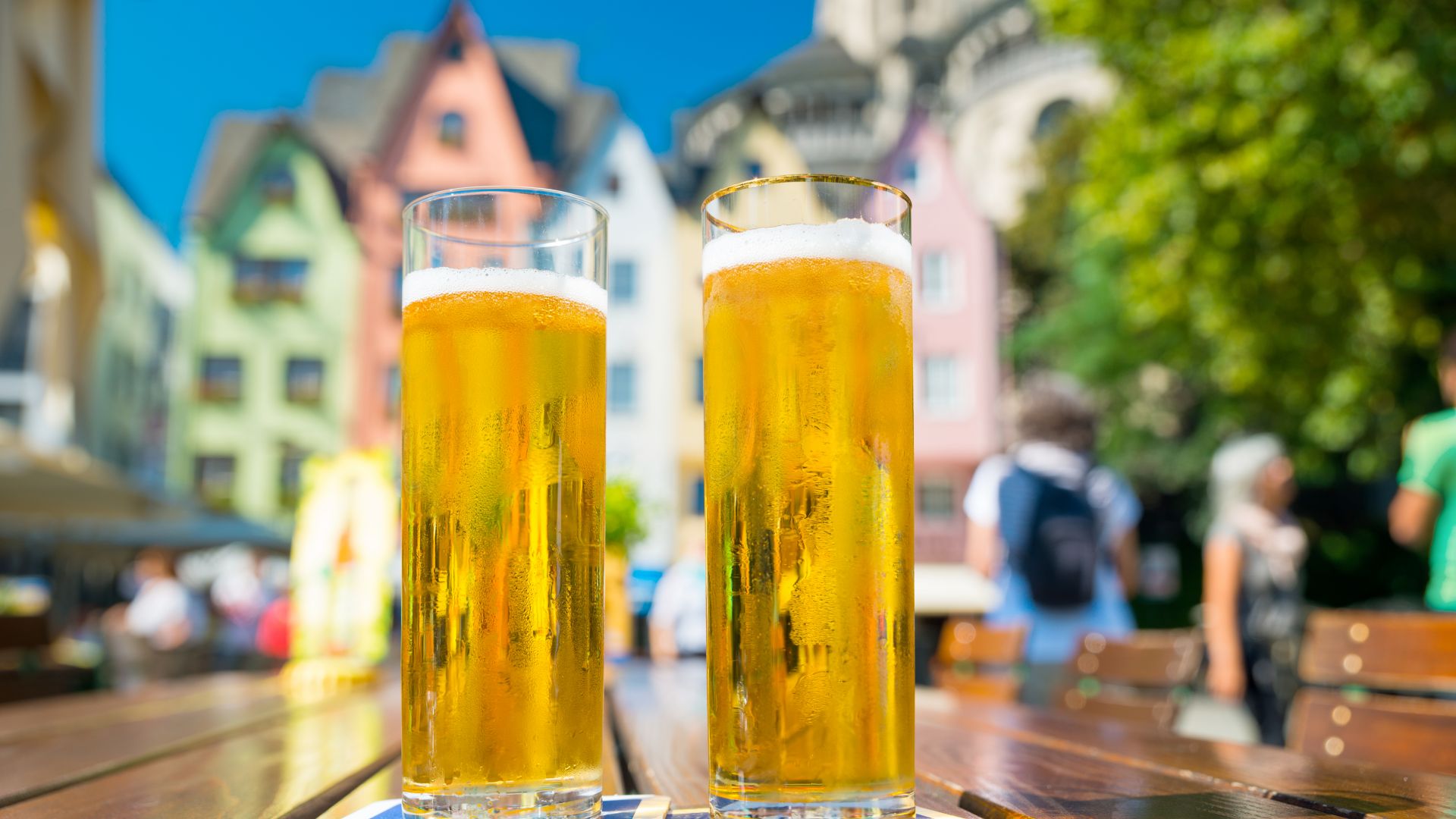 12. Black rye bread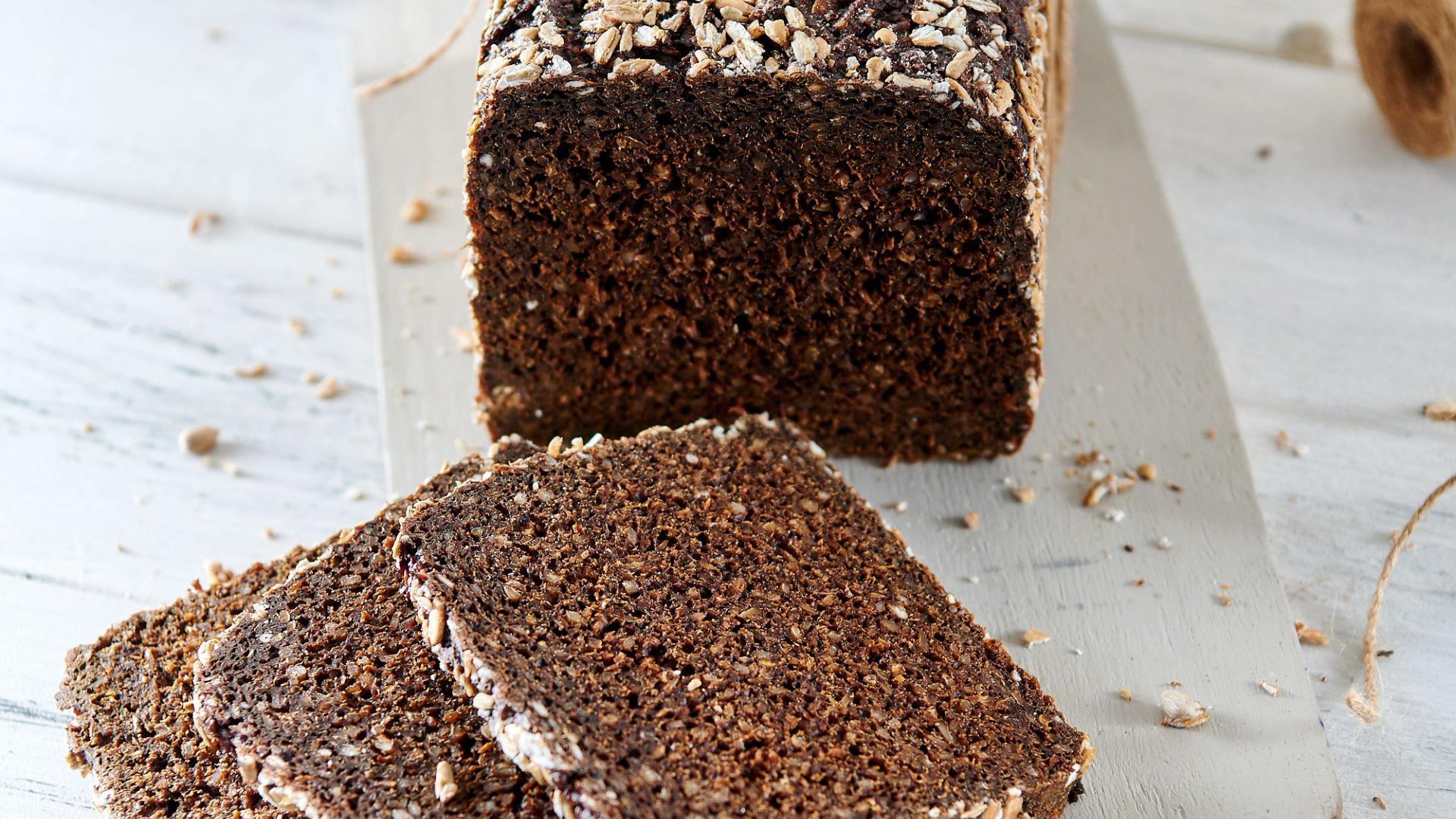 13. Dresden Stollen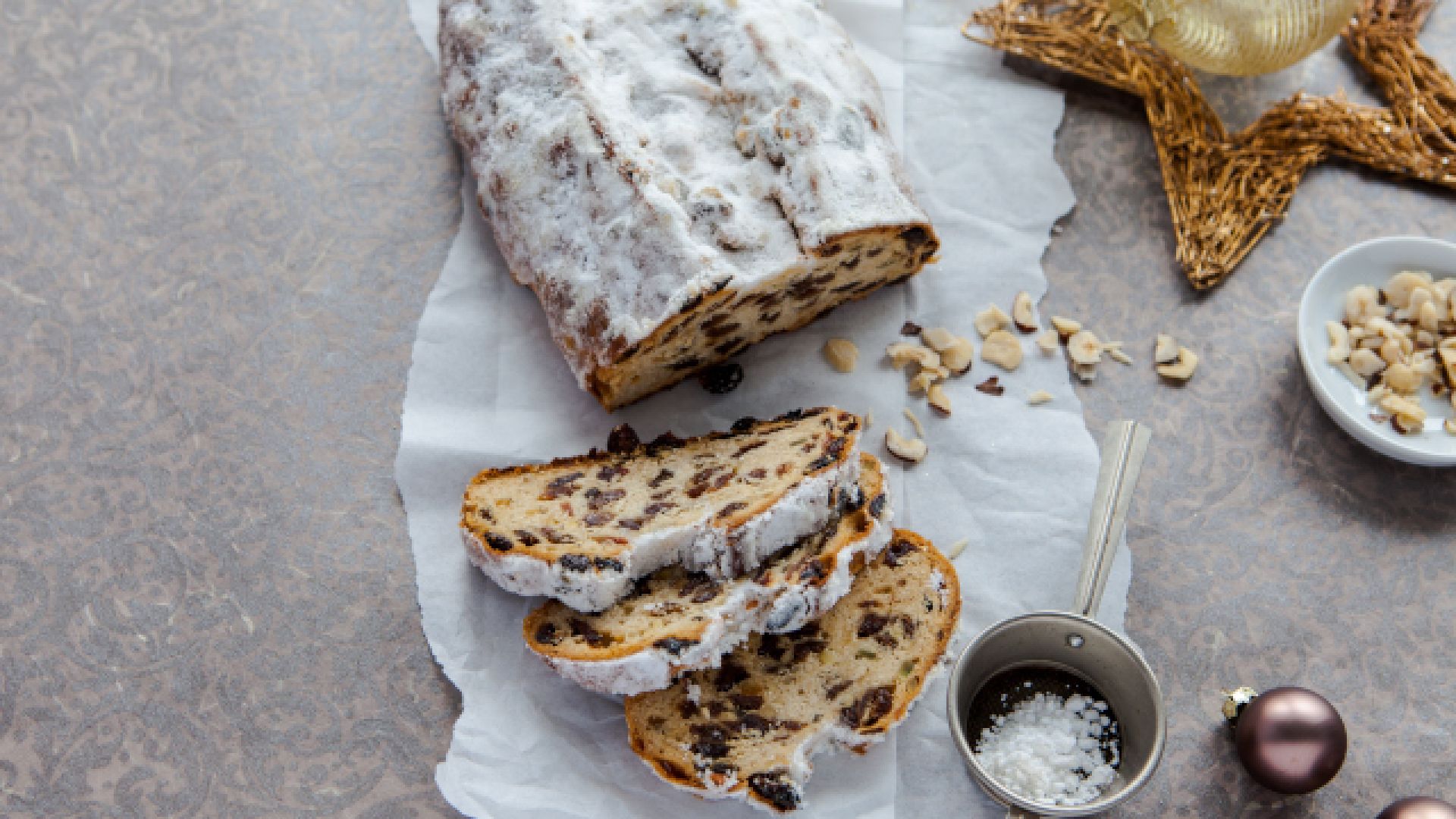 The delicious Dresden Stollen is eaten predominantly at Christmas time. Theoretically, it can last for up to four months, but in practice it should be eaten immediately.

14. Nuremberg Lebkuchen (Gingerbread)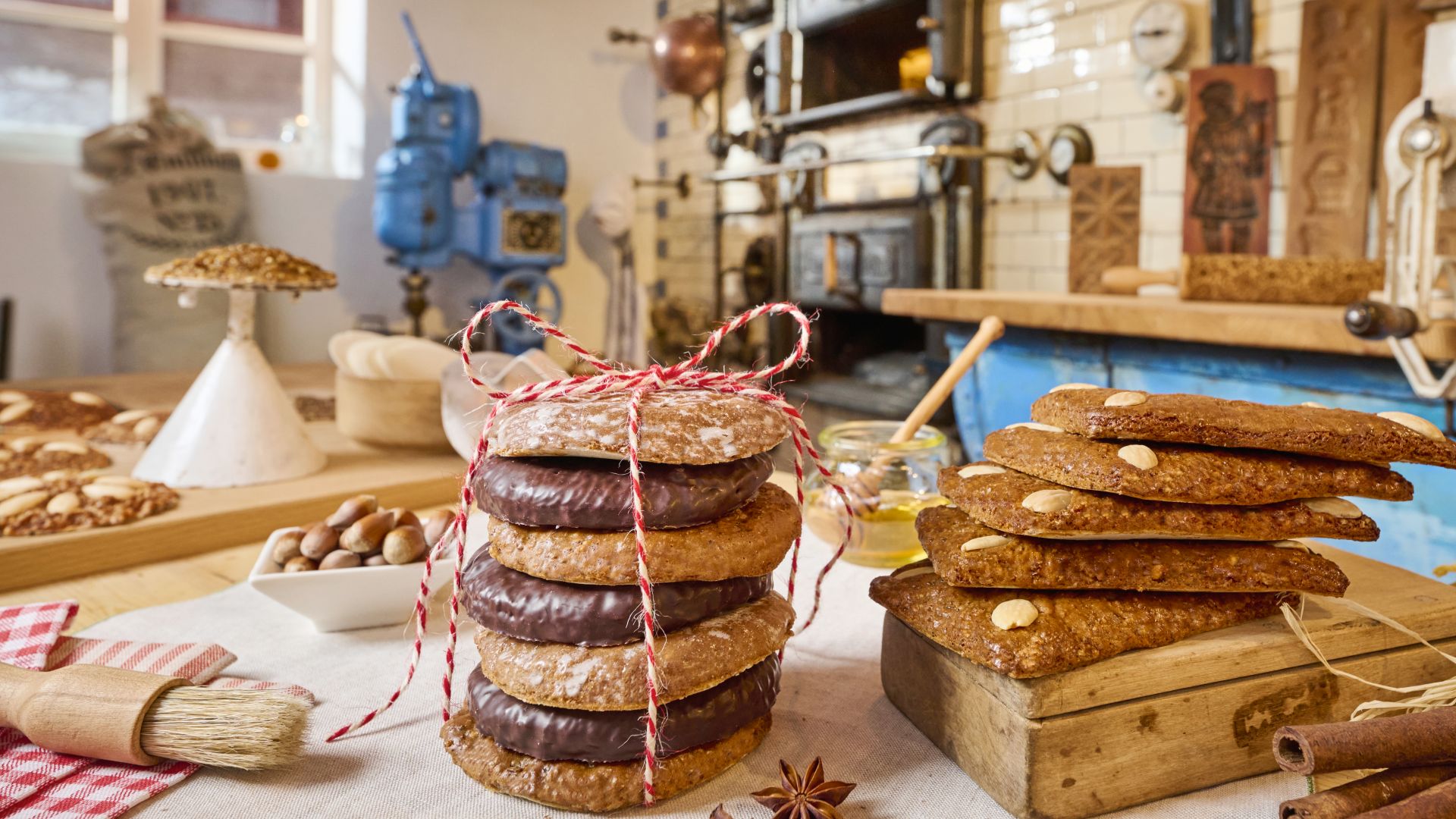 15. Nutcracker
16. Christmas decorations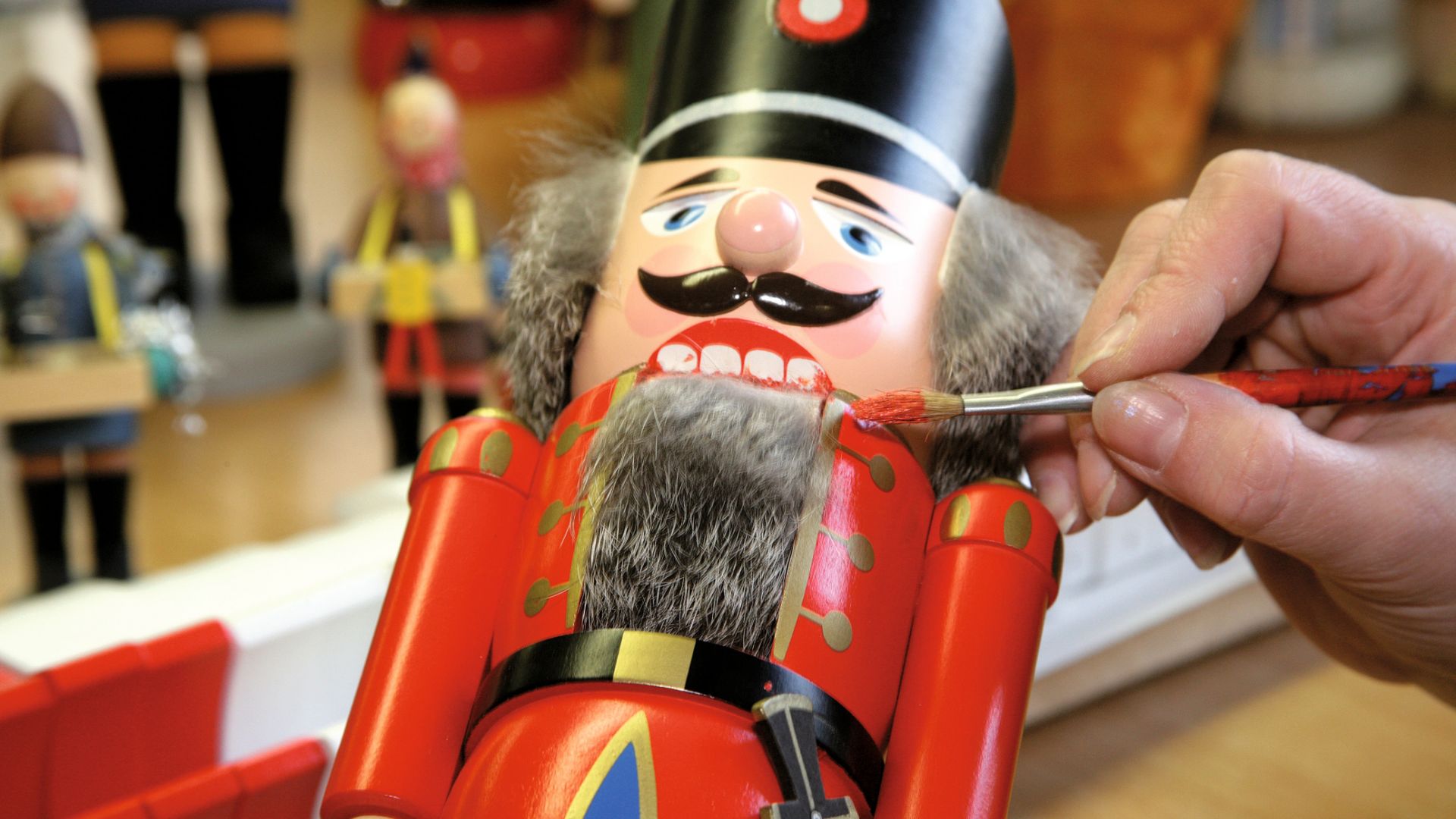 Those who have been on holiday to Saxony, should definitely purchase a traditional nutcracker. These little wooden men are not only pretty to look at, they can also be used to crack nuts. Hand-blown Christmas baubles, hand-carved wooden angels and incense burners, which spread a wonderful scent in winter and look beautiful on windows and tables, come from the Ore Mountains.

17. Dirndl, Trilby, Lederhosen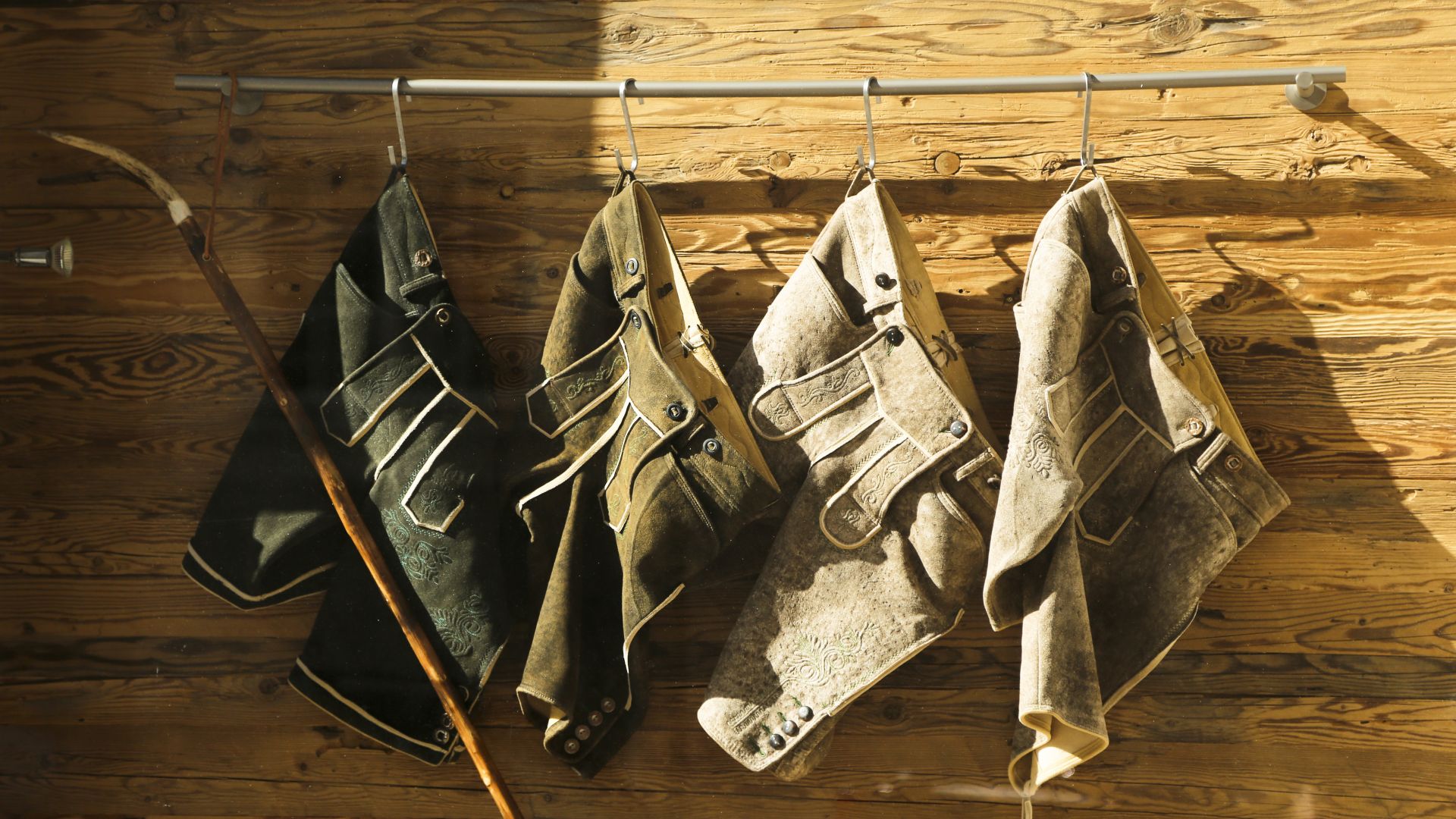 18. Weisswurst

19. Pretzels

20. Tankard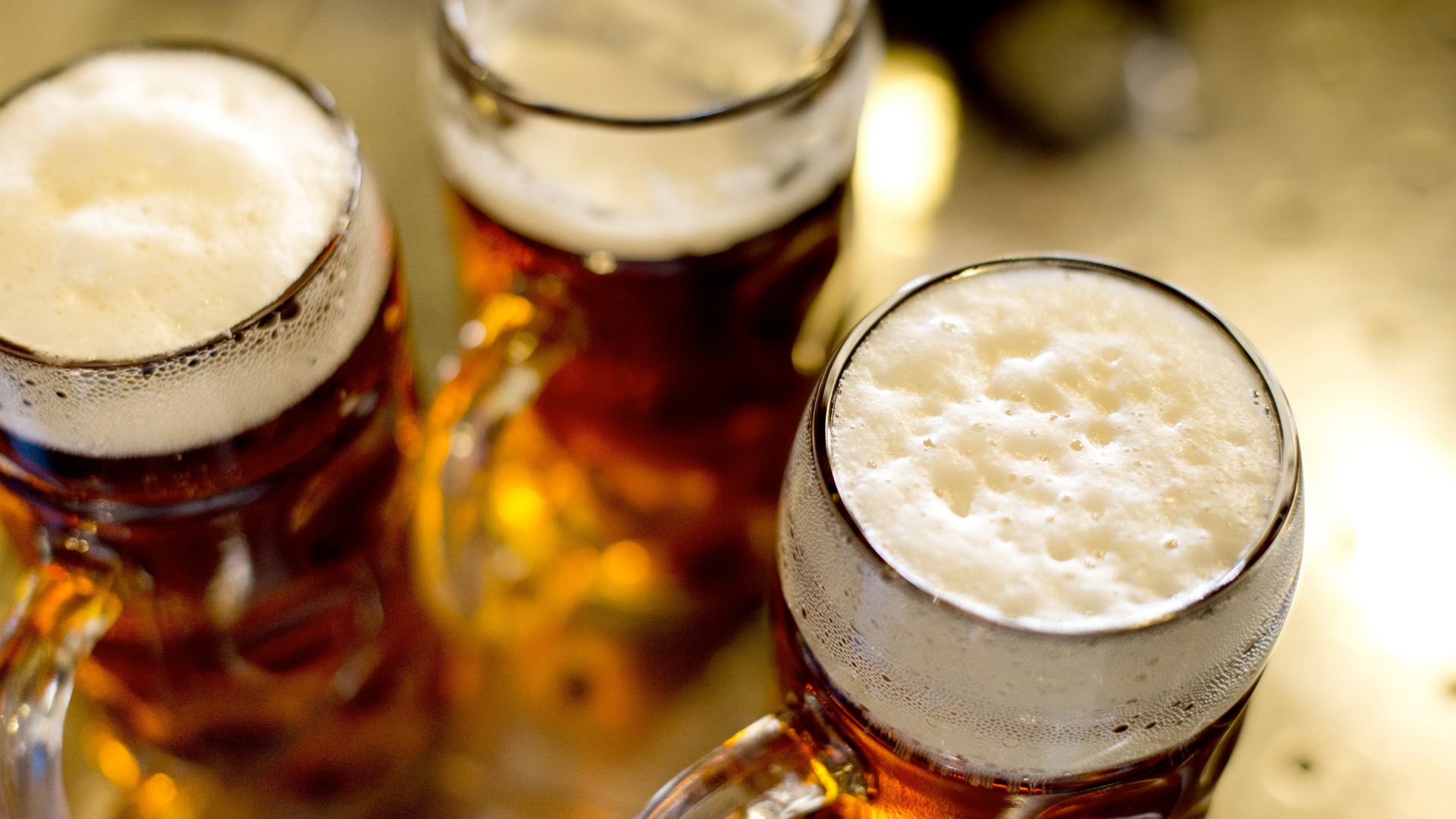 You can't leave Bavaria without having drunk out of a tankard. Of course, you can also pack this massive glass in your suitcase. Felt hats, leather trousers or dirndls are also fun - they say every woman looks pretty in them.
21. Kemm's cakes
22. A fisherman's cap
23. Labskaus stew
Raincoats, a fisherman's cap, Kemm's cakes or Labskaus stew: Anyone who has spent a holiday in the Hamburg region can buy many beautiful souvenirs. Labskaus stew is a typical sailor's dish, it consists of cured beef brisket, potato, beet and optionally egg and maties.

24. Spaetzle-scraper / spatula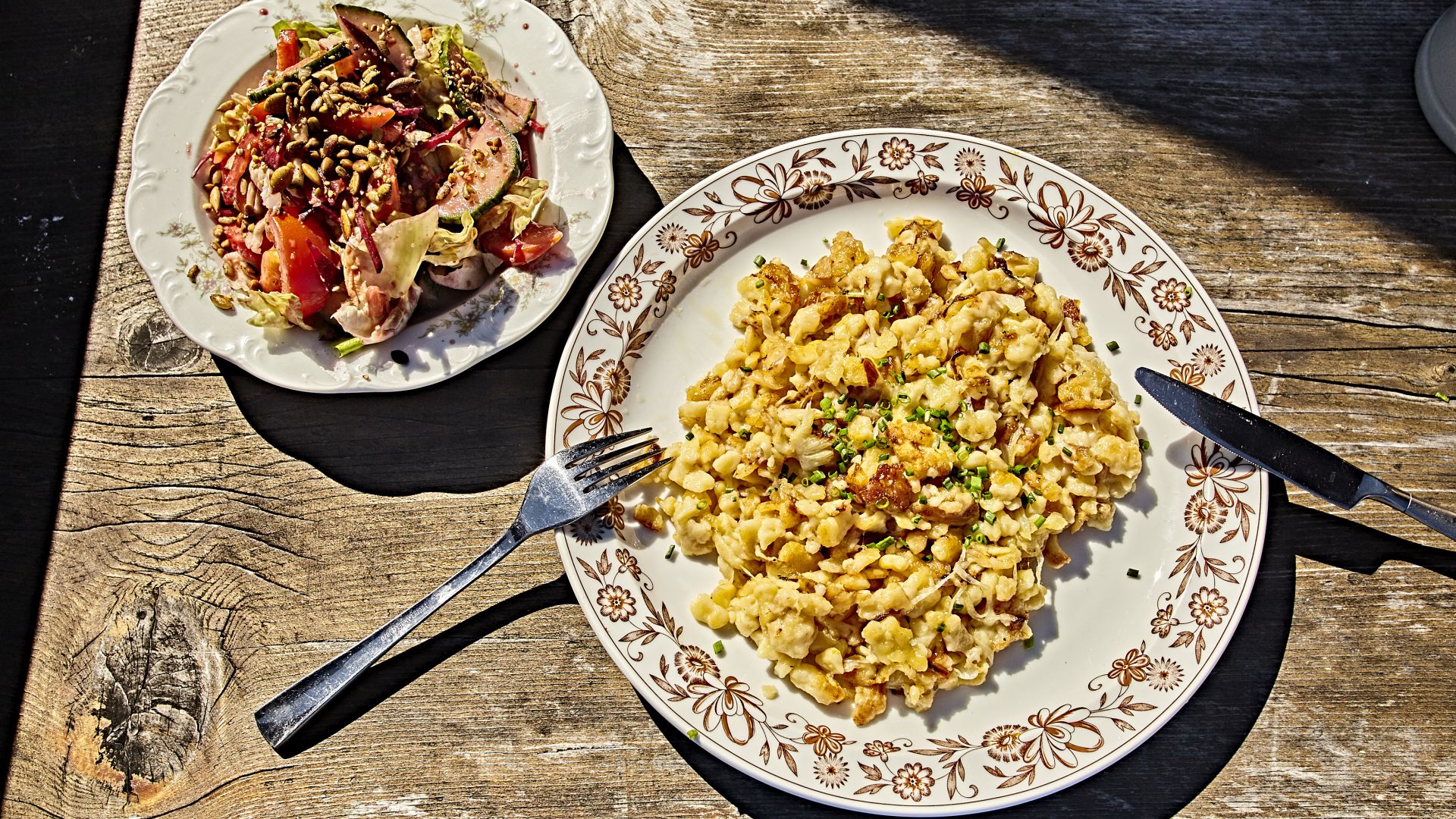 Nothing beats a homemade spaetzle: it is mainly eaten in Baden-Württemberg. It is not too hard to make at home, but you'll need a scraper or spatula. That is made out of metal or wood.

25. Spekulatius Cookie
26. Rügen Healing Chalk
27. "Glückauf" (Good Luck) Mousepad
28. Soap in the shape of coal from the Ruhr
29. Magnets for various German states
30. Wine, Stuttgart e.g Trollinger, Hesse: Riesling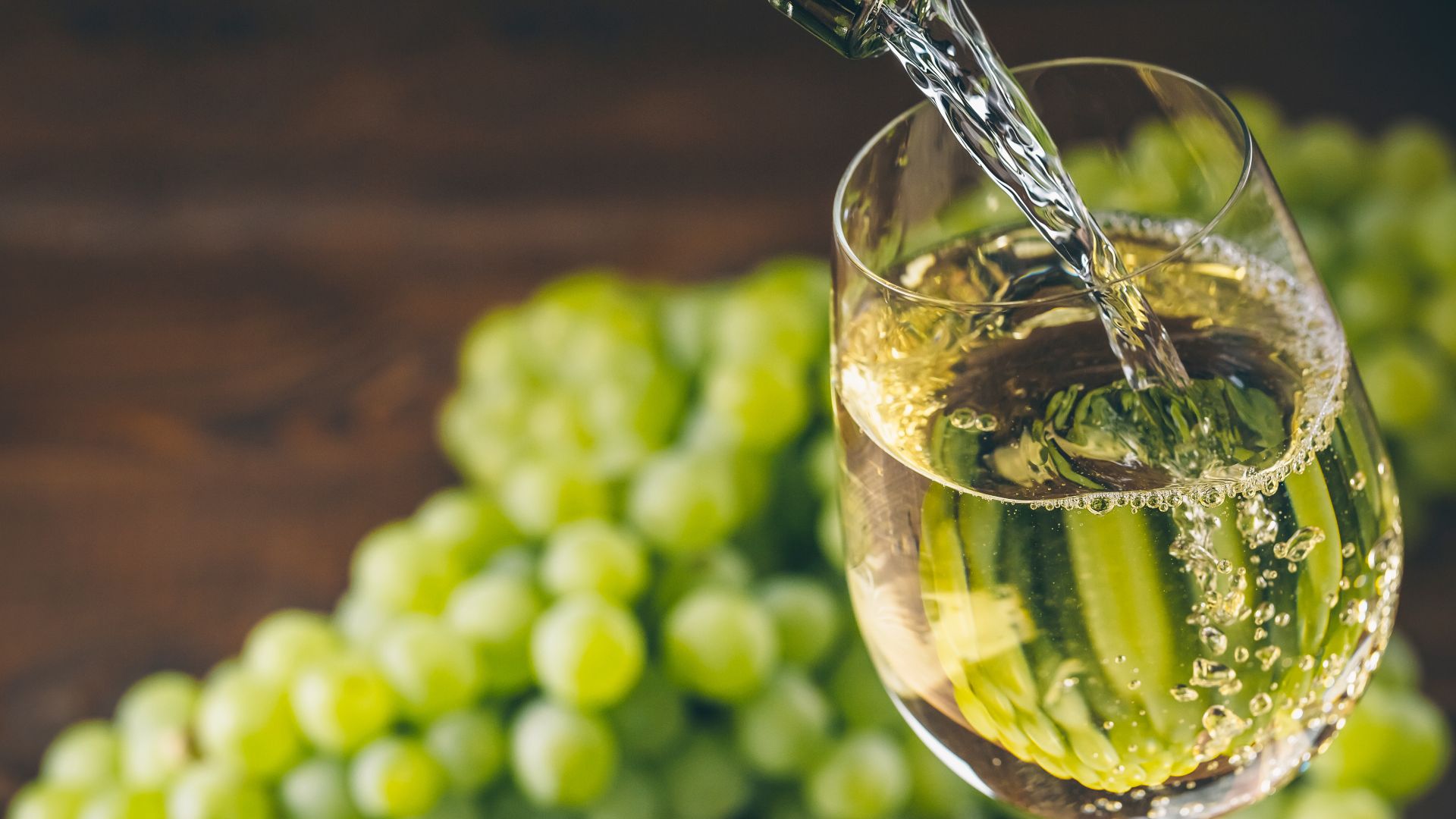 31. Bremen town musicians as pendants or chocolates

32. Schnoorhaus, Bremen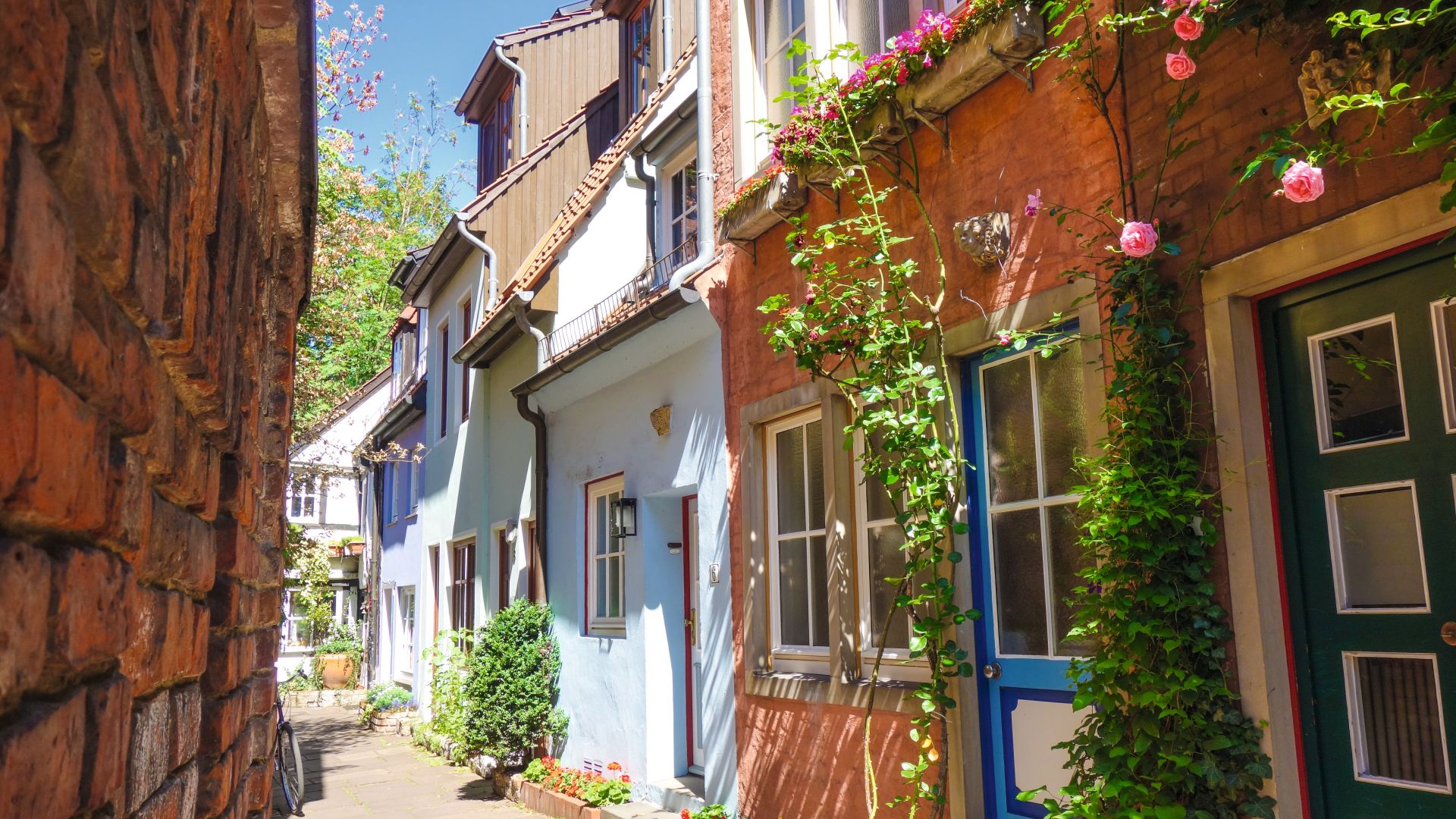 The beautiful houses of Bremen's Schnoor district are available as porcelain miniatures. Those who would prefer to buy the Bremen town musicians as souvenirs, you can even get them as fine chocolate.

33. Porsche toy car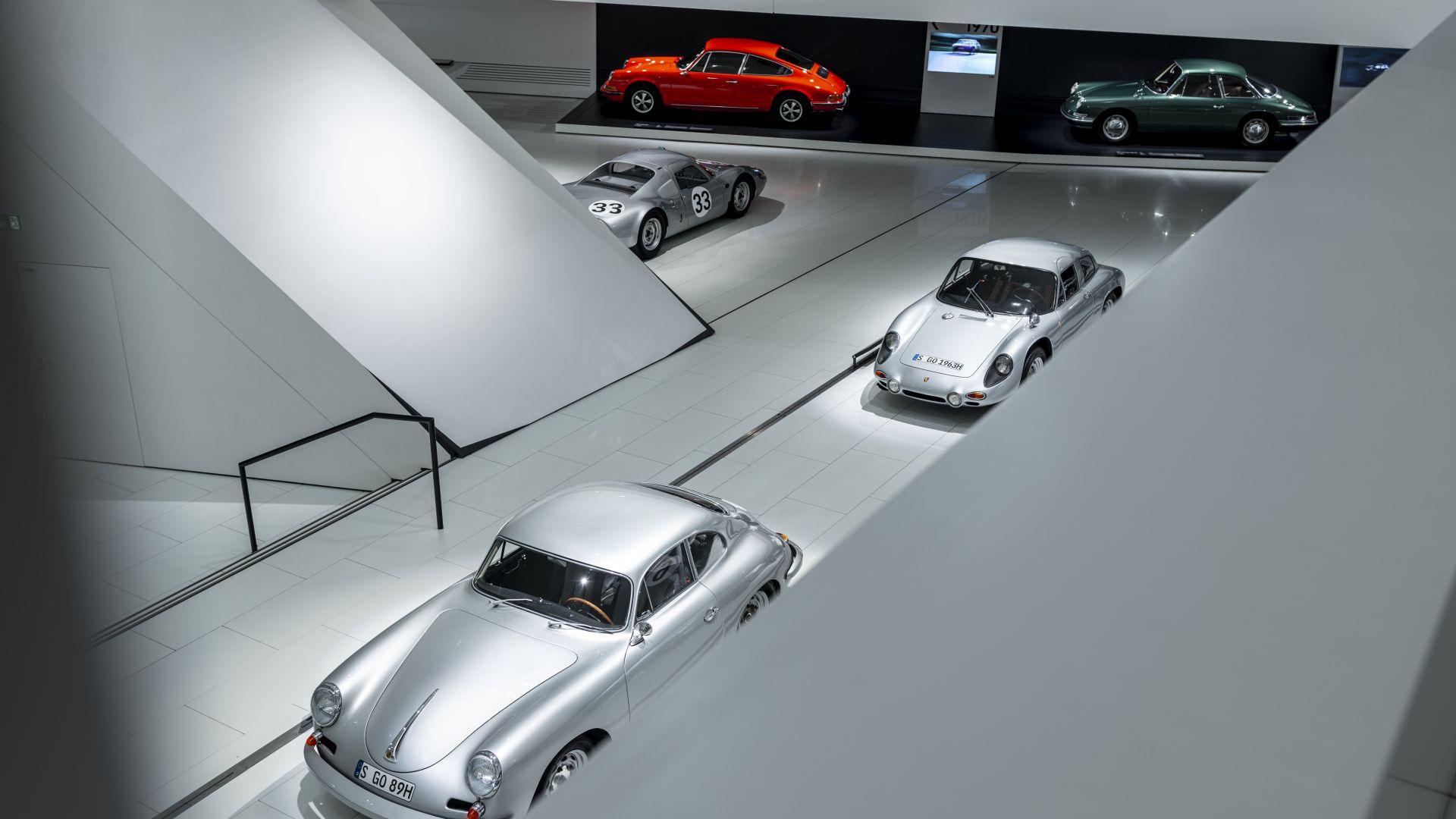 34. Baloney from the Saarland
35. Alte Pomeranze Liqueur
36. Leipzig delicacies

37. Bachtaler pastries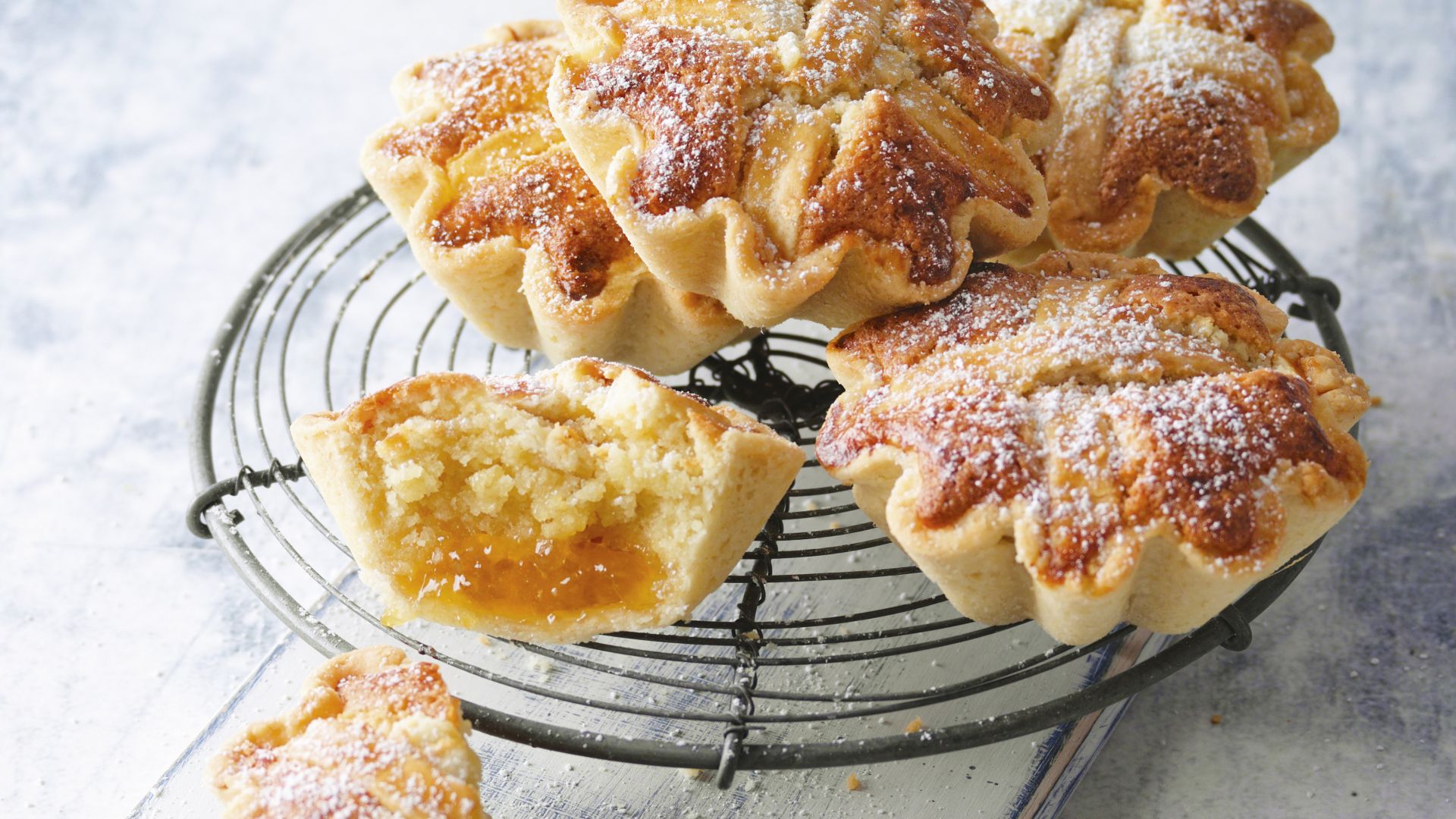 The Leipzig larks are a classic Leipzig speciality. The delicious pastry made from shortcrust pastry, jam and marzipan gets its name from the lark. Around 1800, the bird was no longer allowed to be shot, so the master bakers found that a tasty alternative was needed. The criss-crossing strips of dough still remind us of the stuffed, tied songbird.