Cities & Culture
Cities doubling up as film sets
Fancy paying a visit to film sets where the likes of Brad Pitt and Halle Berry do what they do best? Think that means you need to hop on a plane and travel all the way to Hollywood? Think again! You may not have realised it until now, but there are plenty of German towns and cities that double up as film sets for major cinematic releases. Here's a look at just some of them...
Home to the Brandenburg Gate, the Berlin Wall and Tiergarten Tunnel, Berlin isn't short of exciting blockbuster backdrops. Gripping spy thrillers set along the border between the East and West were all the rage when Germany was divided. And yet Berlin is just one example. Cries of "Lights, camera, action!" have echoed through so many other towns and cities across the country. Not to mention that Hollywood is always returning to the region between the Rhine and Oder Rivers.
The Berlin Wall as a film set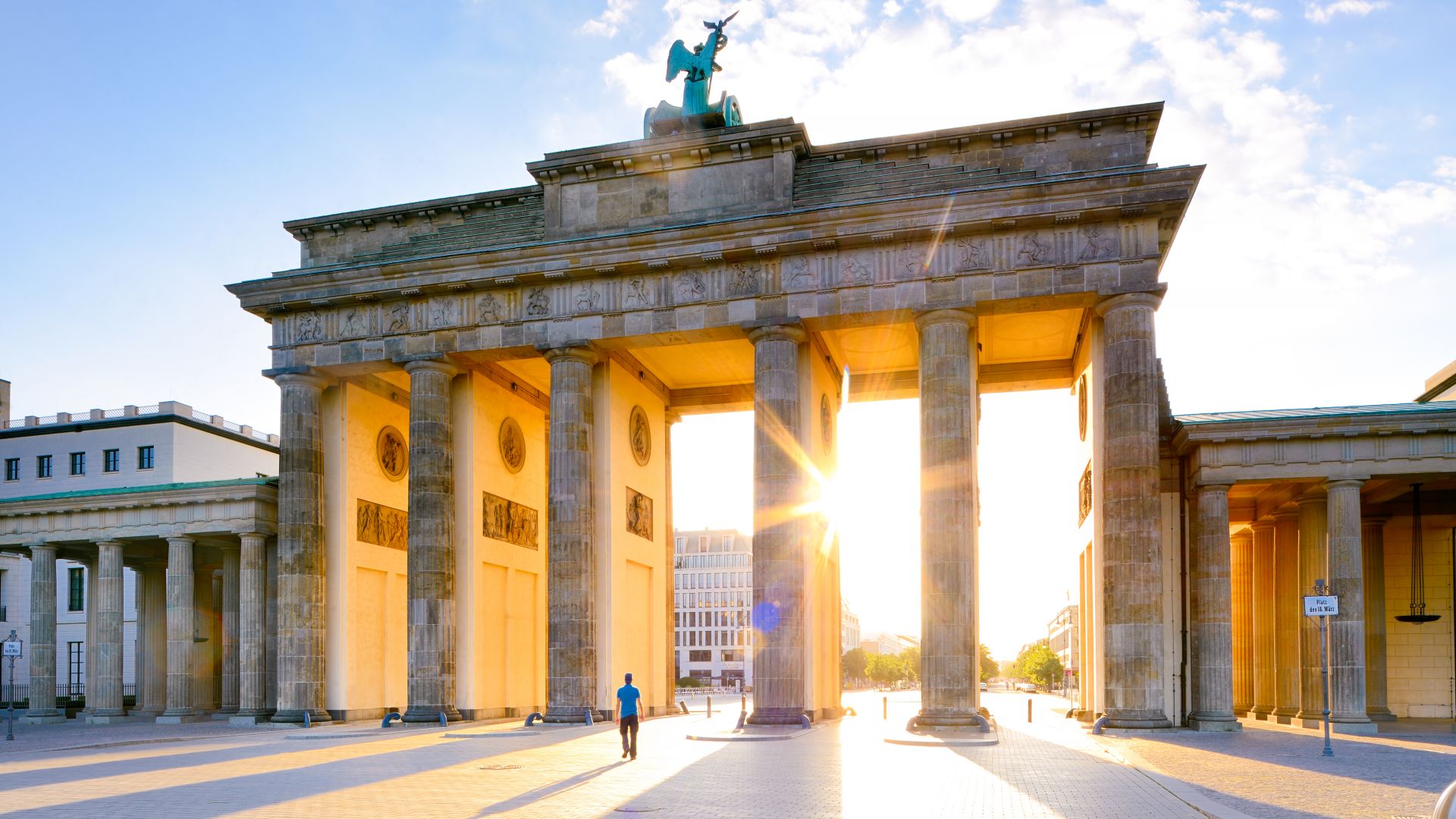 Berlin: Brandenburger Tor morning light ©DZT (Francesco Carovillano)
The German capital has a long history of film-making dating all the way back to classics such as "Berlin: Symphony of a Metropolis" (1927) by Walter Ruttmann and Wim Wenders' "Wings of Desire" (1987). Franka Potente ran through the city's streets and over Oberbaum Bridge in "Run Lola Run" (1998), before showing off her acting talent alongside Matt Damon in "The Bourne Supremacy" (2004). In this spy thriller, Tiergarten Tunnel provides the setting for a chase scene, whilst Matt Damon, playing a former contract killer called Jason Bourne, wakes up from his nightmares in the Westin Grand Hotel and is shot at the Spitteleck residential complex in the city centre.
And we mustn't forget that this genre's original franchise made its way to the German capital, with Roger Moore arriving in Berlin to shoot scenes for the James Bond hit "Octopussy" (1983) back when the Iron Curtain was very much still in place. The Berlin Wall and Checkpoint Charlie crossing point make an appearance in the film and the British actor also sped along AVUS, a former racetrack.
Hollywood comes to Germany: Babelsberg's impressive guest list
Director Florian Henckel von Donnersmarck revisited East German history in his Oscar-winning film "The Lives of Others" (2006). Many of the scenes were shot in the former HQ of the Ministry for State Security in Berlin's Lichtenberg district, which is now home to the Stasi Museum.
Located just under an hour outside of Berlin is Babelsberg – a district of Potsdam, the capital city of the German state of Brandenburg, and home to one of the oldest film studios in the world, which also shares its name. More than 3,000 films have been produced here for cinema and television, including Fritz Lang's "Metropolis" (1927), the first-ever feature-length science-fiction film.
The list of directors to have shot scenes in Babelsberg is a veritable who's who of the film world, including Alfred Hitchcock, Billy Wilder, Roland Emmerich, Wes Anderson, Steven Spielberg and the Wachowskis, who used the large-scale film studio for "V for Vendetta" (2005) and "Cloud Atlas" (2012) starring Halle Berry, Hugh Grant and Tom Hanks. Tourists are welcome to explore original film backdrops and outdoor sets at "Babelsberg Film Park" just next door to the studio.
A famous submarine filming location in Germany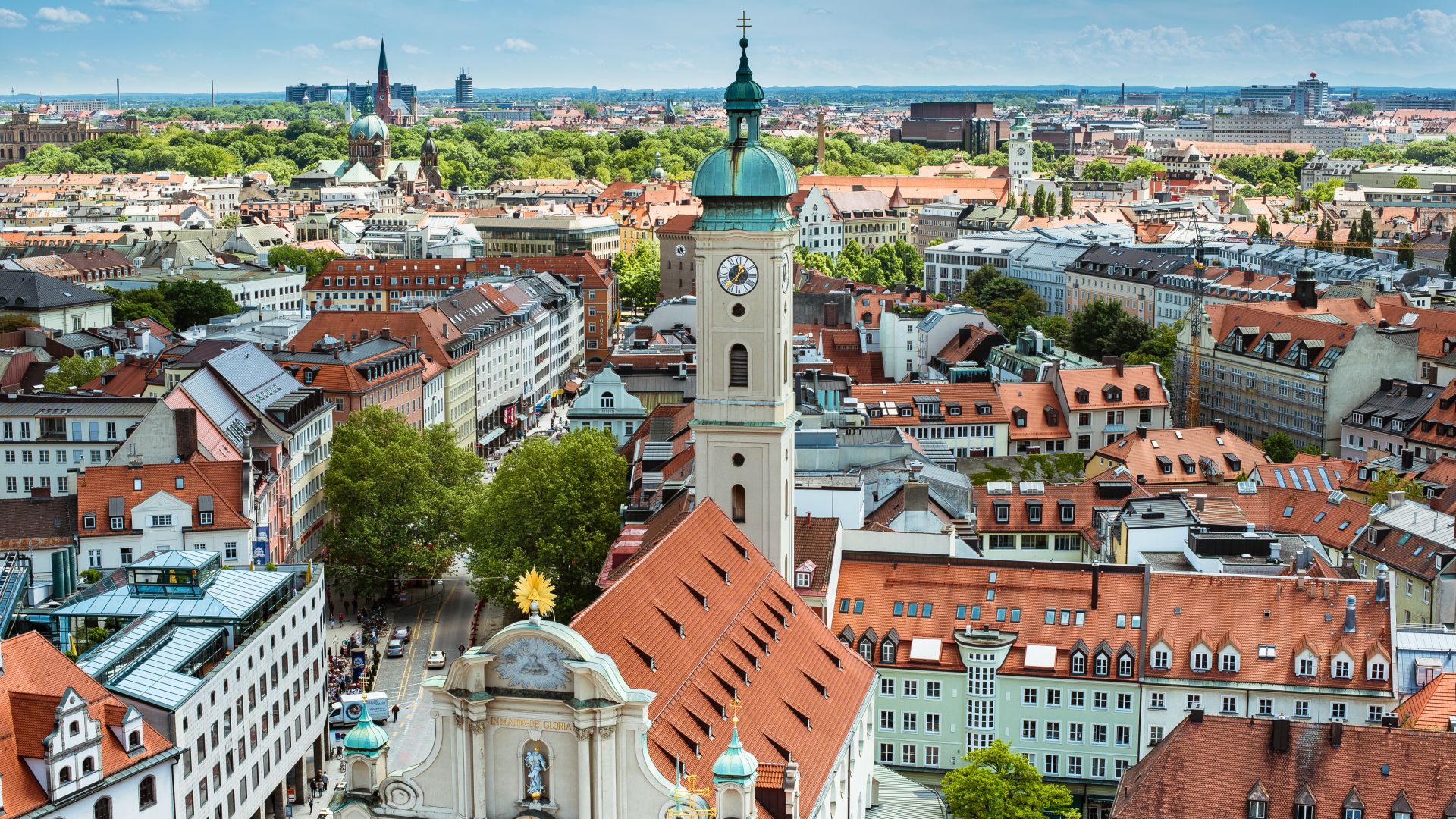 Munich: view towards Viktualienmarkt, Church of the Holy Spirit ©DZT (Saskia Wehler Photography)
Bavaria Film, originally founded as Münchner Lichtspielkunst AG in 1919, is another legendary film studio, which is located to the south of Munich. "Das Boot" (1981), one of the most well-known big-screen blockbusters to come out of Germany, was filmed here. Director Wolfgang Petersen shot emotionally draining scenes inside the U96 submarine with actor Jürgen Prochnow, who went on to have a Hollywood breakthrough.
Stars like Dustin Hoffman and Alan Rickman filmed in Munich for "Perfume" and three-time Oscar-winner Oliver Stone made his way to the Bavarian capital to shoot "Snowden" (2016), a film about the whistle-blower Edward Snowden, with rooms at the Olympic Stadium being transformed into the NSA's Hawaii outpost. Film buffs are invited to take tours at the Bavaria Studios site in Grünwald, where they can admire original props, models and even the U96 set. Never-before-seen film footage and costumes bring film-making history spanning more than a hundred years to life in front of visitors' eyes.
Another town located right in the east of Germany has a long-standing tradition of film-making that has earned it a nickname inspired by Hollywood, America's very own dream factory: Görliwood. Görlitz can be found in the eastern corner of the country, along the Lusatian Neisse on the Polish border, in the state of Saxony. This historic town is one of the best-preserved in the whole of Central Europe, with buildings from many different eras standing proudly in its renovated Old Town.
A film set along the Lusatian Neisse: Görliwood is the new Hollywood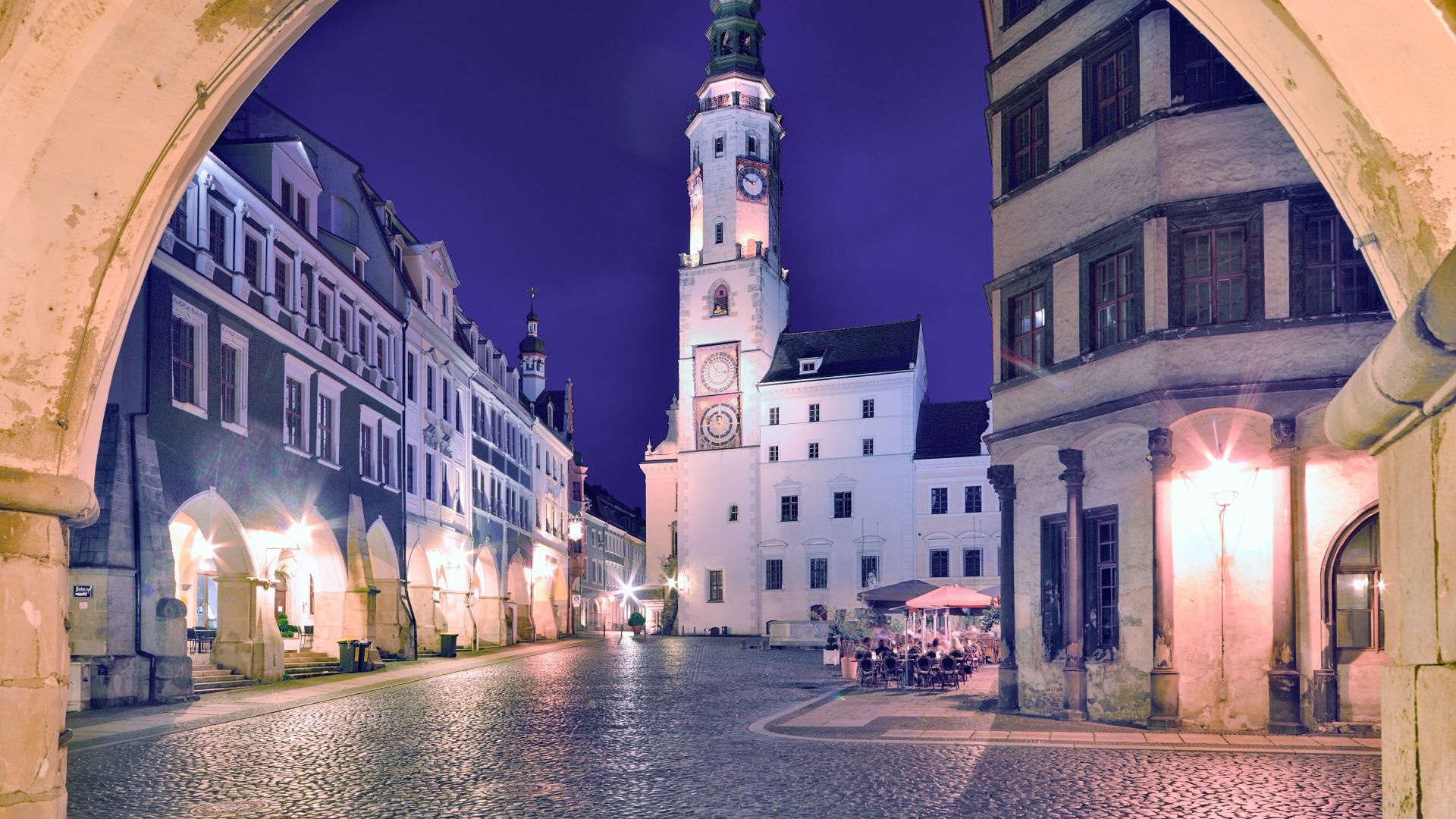 Görlitz: town hall ©DZT (Francesco Carovillano)
In fact, the producers of "The Grand Budapest Hotel" (2014) were so impressed by the town's Art Nouveau department store that they chose it as the setting for the US comedy. Renowned for being Germany's largest heritage area thanks to its 4,000 monuments and historical buildings, Görlitz has provided the setting for more than 100 film productions since the 1950s.
A bloodbath in "Inglourious Basterds"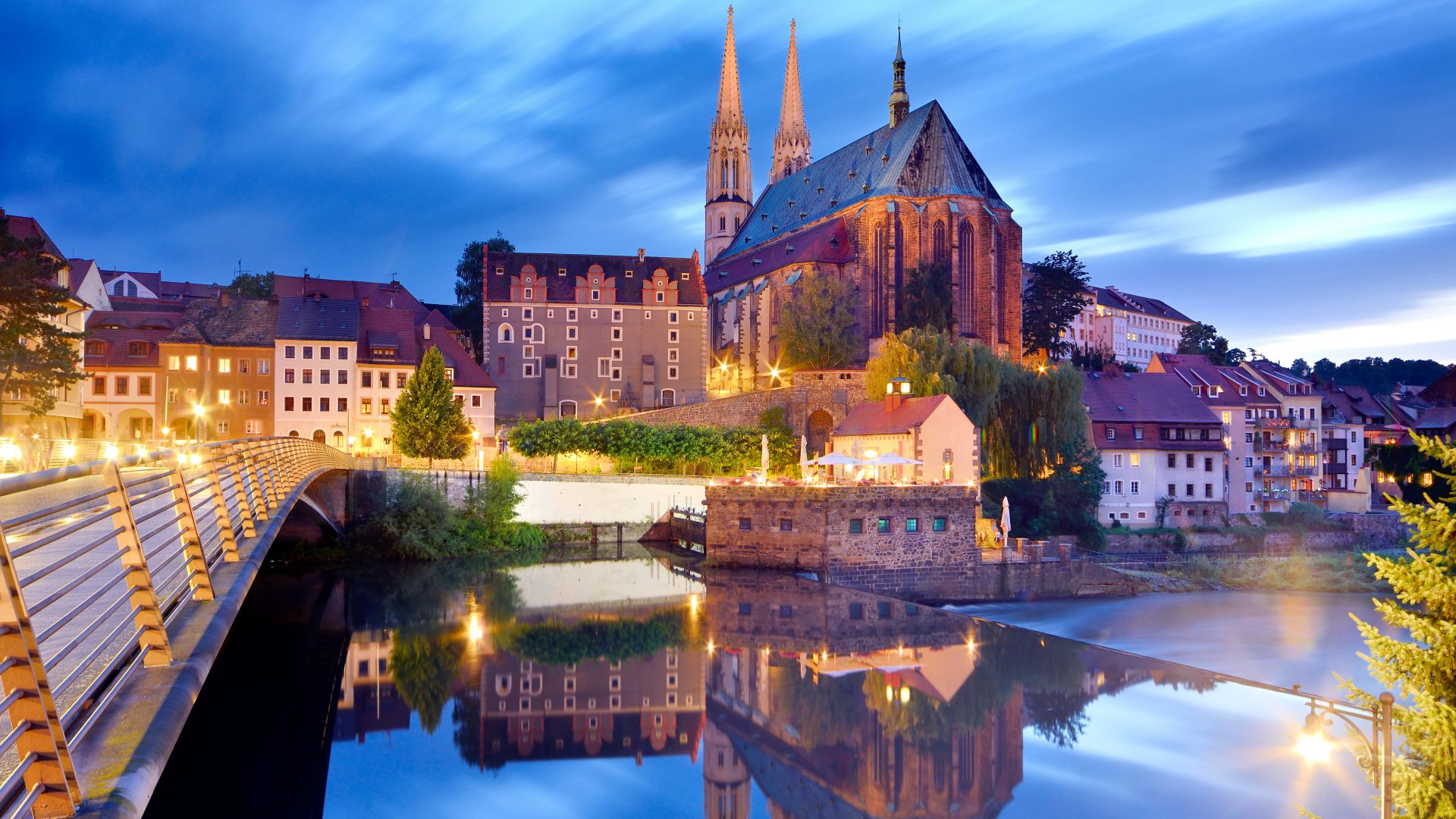 Görlitz: Church of St Peter and Paul with Neissebrücke bridge ©DZT (Francesco Carovillano)
Shoots for the adventure comedy "Around the World in Eighty Days" (2004) starring Jackie Chan gave Görlitz its breakthrough as a popular filming location. Kate Winslet filmed scenes at Demianiplatz square in Görlitz in her role as a tram conductor in "The Reader" (2008) and scooped the Oscar for Best Actress. And then cult director Quentin Tarantino decided to get in on the Görliwood action and turned the Untermarkt market square into the scene of a bloodbath for his film "Inglourious Basterds" (2009) starring Brad Pitt.
Castles and fortresses as film sets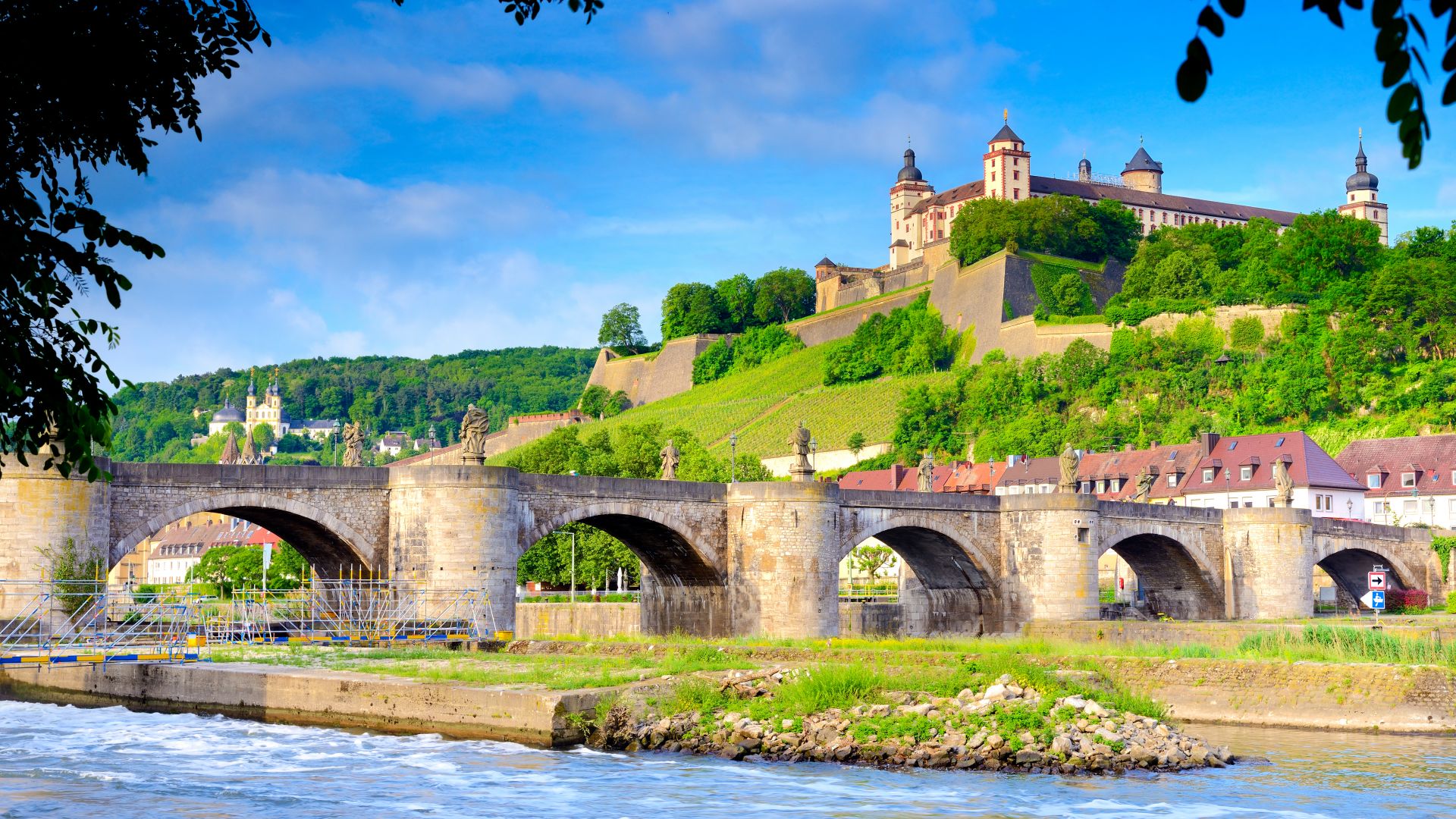 Würzburg: Marienberg Citadel overlooking the banks of the river Main ©DZT (Francesco Carovillano)
One of the most elaborate film productions to come out of Europe was in fact brought to life in Bavaria. The fortresses and castles in "The Three Musketeers" (2011) directed by Paul Anderson were originally supposed to be created using CGI. But then the production team discovered incredible locations for the 3D spectacle starring Milla Jovovich, Orlando Bloom and some 2,500 extras in several German towns and cities: Marienberg Fortress in Würzburg, Munich Residence, the former palace of Bavarian monarchs, and the Old Court dating back to the 11th century in the town of Bamberg in Upper Franconia.
Stunning backdrops for films can also be found in other cities across Germany, including Cologne ("Amélie", 2001, starring Audrey Tautou), Hamburg ("Bend It Like Beckham", 2002, starring Keira Knightley) and Leipzig ("Captain America: Civil War", 2016, starring Scarlett Johansson).
Original settings as filming locations in Germany
Eisenach: View of the inner courtyard of the Wartburg ©DZT (Francesco Carovillano)
Films buffs love it when original settings used in fictional film scenes have a rich history in the real world. This is true of the Medieval Coburg Fortress, which doubled up as Wartburg Castle in the film "Luther" (2003) and was indeed home to the reformer for a while. Buddenbrooks House in Lübeck is another good example here, as the film "Buddenbrooks" (2008) was filmed there and it was also home to the grandparents of Thomas Mann, who won the Nobel Prize in Literature for the 1929 novel the film is based on. But that's another story!