Experience & Enjoy
Wine experiences from the Ahr to Württemberg
In Germany, vines are tended and cultivated across more than 100,000 hectares by 11,000 wineries in 13 growing regions. Enjoy the cultural landscape that wines have created along these valleys and rivers.
Wine is luxurious and wine enhances communication. Wine is also landscape and experience: discover the challenges of the steep slopes up close, feel the stony soils, explore an entire region by mountain bike or follow a wine trail – these are activities that enhance enjoyment of the wines, and are sure to leave you with special memories.
Wine enhances communication!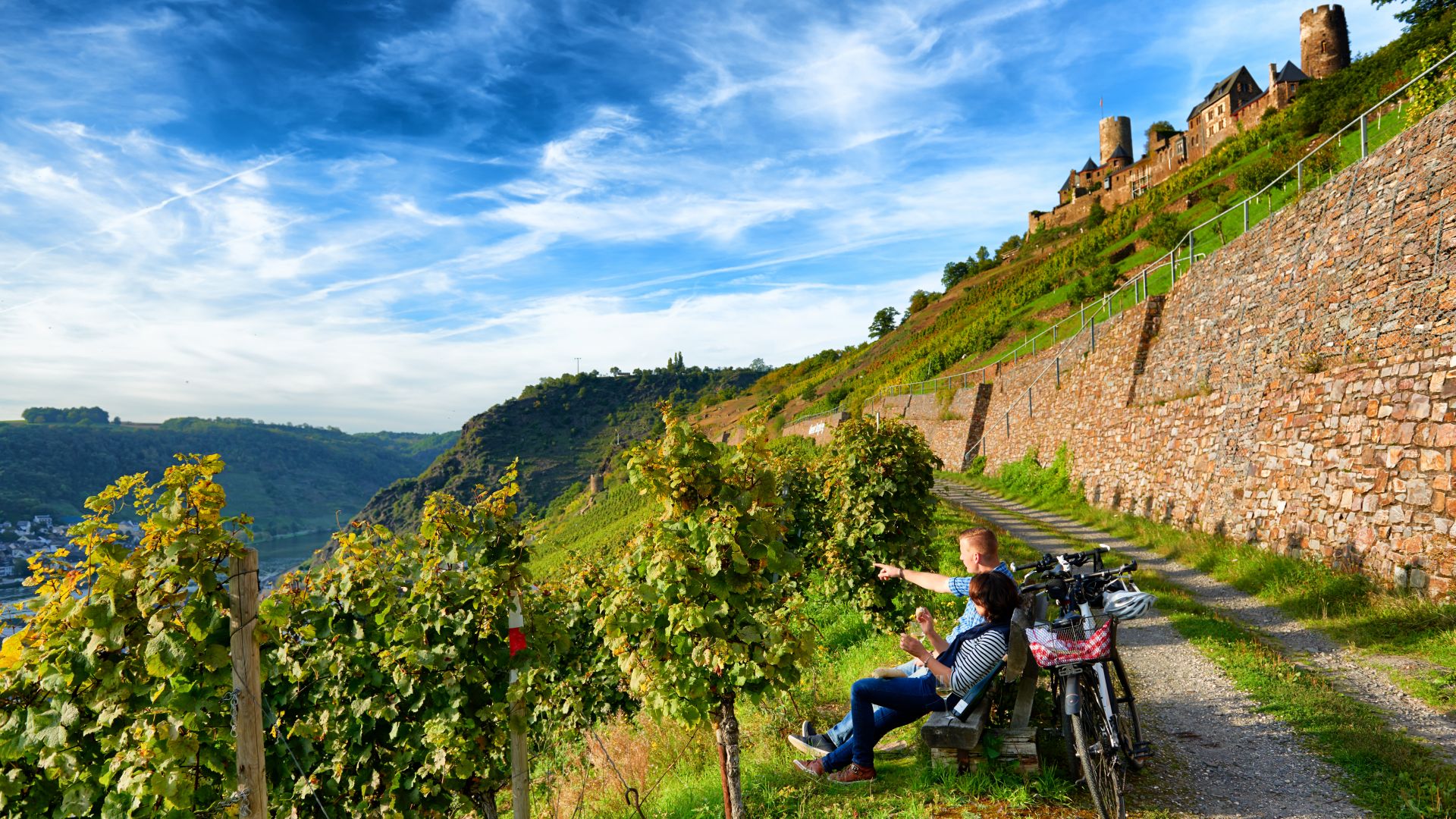 The beauty of wine is that it brings people together. Why not contact the winery of your choice today, and arrange a wine tasting there. Firstly, you'll learn a lot about the particular region and its sites, and secondly and thirdly, winemakers are particularly pleasant and open people. A wine festival in the Palatinate or in Baden will definitely create special memories for you, that much is certain. In the Moselle region you can also stay over at many gorgeous wineries. Let the winemaker escort you through the vineyards in a Bulli or an Aaglander carriage and experience the vines up close. Each vineyard has its own character, and so the choice of things to do in each region is also very diverse. The Nahe, for example, will enchant you with its breathtaking stone walls: the almost 100 kilometre long Rhein-Nahe Wine Trail leads from Kirn on the Nahe through the Soonwald-Nahe Nature Park until it reaches Bingen am Rhein, in the wine-growing region of Rheinhessen. This way, you can experience the entire wine-growing region of the Middle and Lower Nahe. Rheinhessen is the largest growing region in Germany and is also called the land of 1,000 hills: the gentle rolling hills here invite you to go cycling and hiking. In Worms, Mainz and Alzey you can experience the wine culture of Rheinhessen at many festivals and pubs.
Experience wine with water features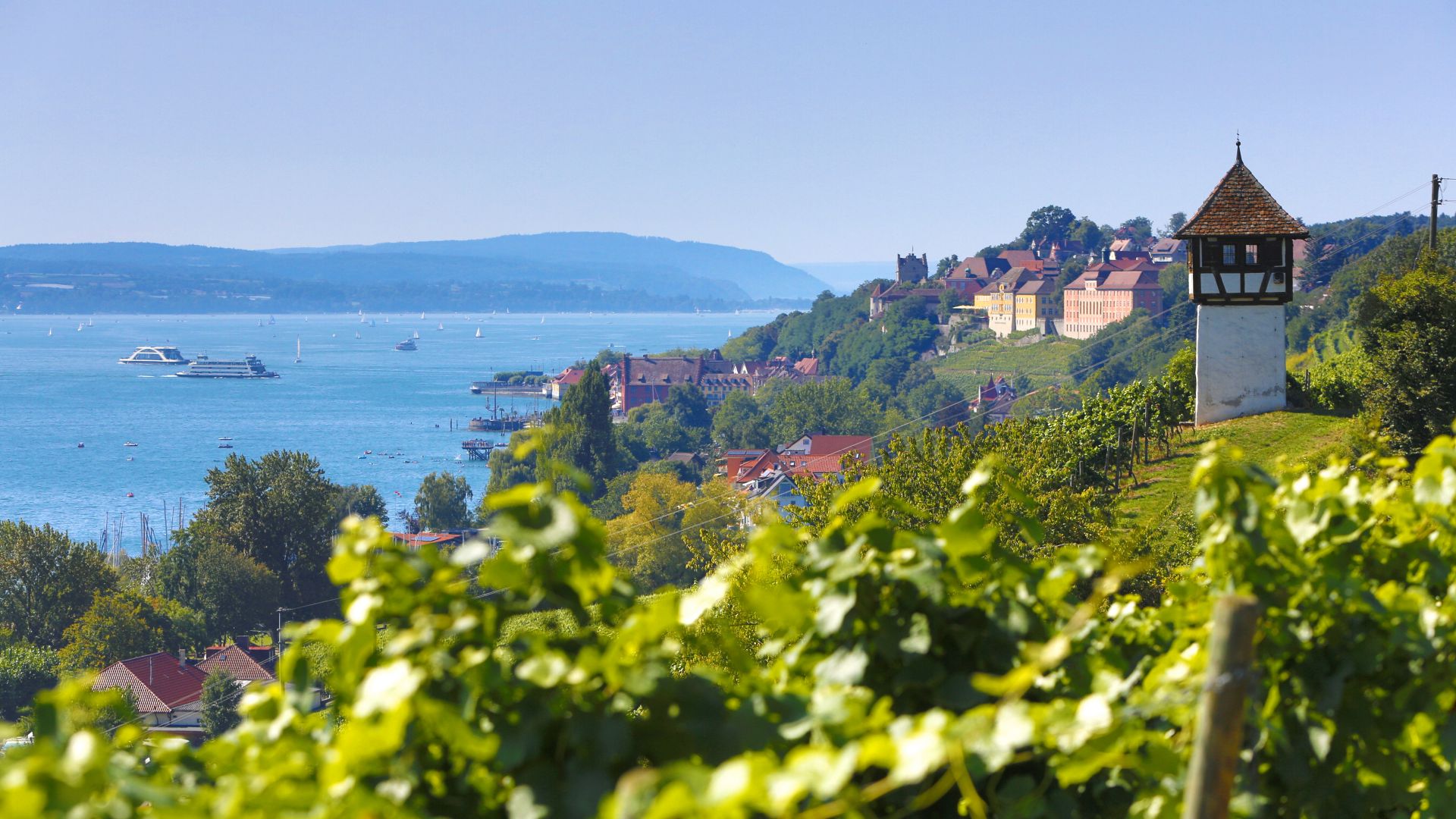 Since each wine-growing region is located on a river and its tributaries, you can also enjoy the special features of each cultivation landscape from the water: on a stand-up paddle, if you want to be active, or by boat, if you prefer a more leisurely approach. In Franconia, winegrowers offer raft trips for groups of up to 80 people: wine tasting and snacks included. The return journey is by bus. The German Wine Institute has launched an initiative: with their "Most Beautiful Wine Views" you can experience the particularly striking views of each wine-growing region - and in most cases, they're great hiking spots as well.
Stop by and celebrate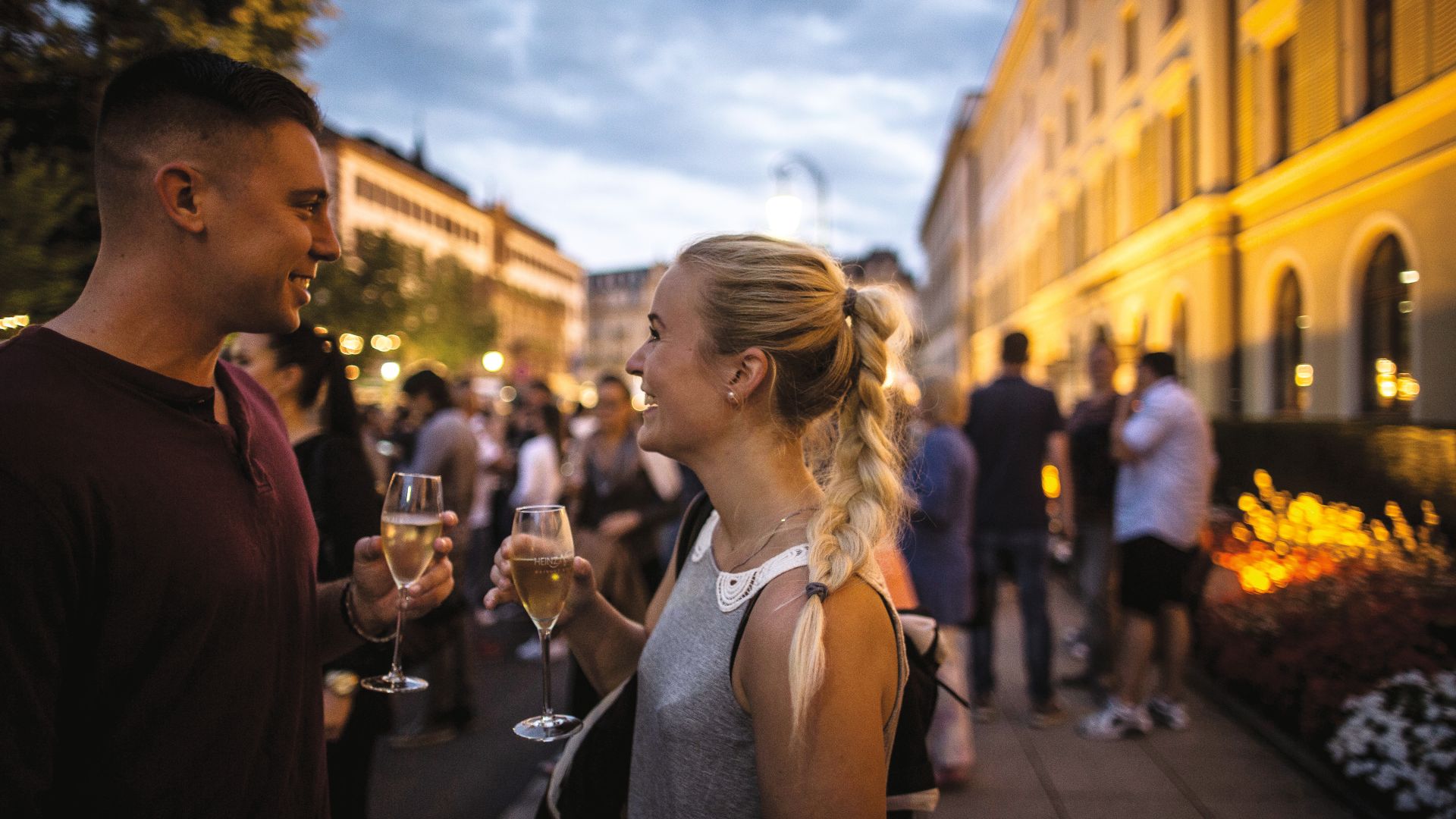 During the summer months, traditional wine festivals are held throughout the wine-growing regions: many weekends also offer the best entertainment! Traditional wine taverns, in turn, often tell about the history of viticulture in each region, and are meeting places for enjoyable social evenings. Fun side note: they go by a different name everywhere. In a Besenwirtschaft ("Broom Inn"), Heckenwirtschaft ("Hedge Inn"), Häckerwirtschaft ("Pick Inn"), Maienwirtschaft ("May Inn") or Straußwirtschaft ("Bouquet Inn"), the wine is sold directly from the producer and is enjoyed alongside simple, traditional dishes. It's great fun: you'll eat and drink well and meet a lot of friendly people – no matter which of the 13 wine-growing regions you plan to visit!