The latest information on how coronavirus is affecting travel to Germany
Due to the ongoing worldwide Covid-19 pandemic, European countries continue to take a variety of measures to combat the spread of the virus. Travel restrictions and special hygiene regulations therefore continue to apply, which also affect Germany.
On 28 October, the Federal Government took additional far-reaching measures to contain the spread of the coronavirus in Germany, which also affect the hotel, catering and cultural sector. An overview of the decisions applicable for the month of November can be found here.
RKI's list of current risk areas (scroll down to "English Archive")

Before you travel: Information on entering Germany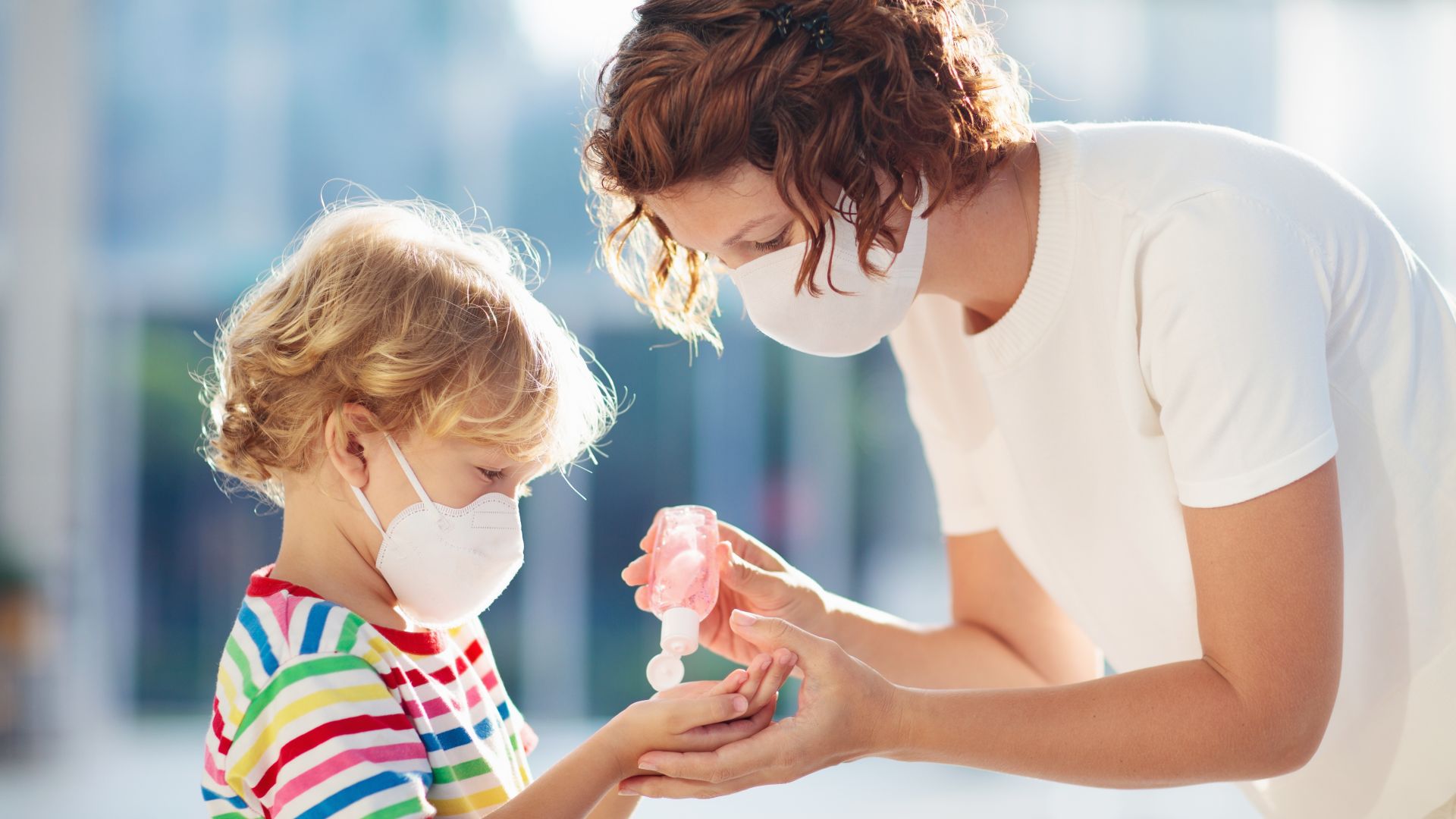 Mother and child with face mask and hand sanitiser ©Getty Images (FamVeld)
The Robert Koch Institute continuously assesses the current situation regarding the spread of the Coronavirus and the Federal Government classifies countries with high case numbers as risk areas according to this assessment.
If you are entering Germany from a risk area, you must go home immediately after arrival – or to another accommodation at your destination – and keep yourself isolated for ten days (domestic quarantine)
The domestic quarantine can usually be terminated with a negative test result after five days at the earliest
Since November 8, you must register via a digital entry form if you have been in a risk area up to ten days before

At www.einreiseanmeldung.de you can give information about your stays during the last ten days
After you provided all necessary information, you will receive a PDF file as confirmation
Your carrier will check whether you have a confirmation before the start of your journey – otherwise they cannot transport you

You can obtain more info, e.g. if your home country counts as a risk area and further information on your entry into Germany at your responsible German embassy abroad
When traveling with Deutsche Bahn, passengers who enter Germany directly from a high-risk area must enter their contact details and destination in an online form
When travelling to Germany by plane, please contact your airline in order to receive information about the current regulations in place
Current information on entering Germany as a travel destination
Latest information from the European Union about entry restrictions
During your stay: Behavioural advice in public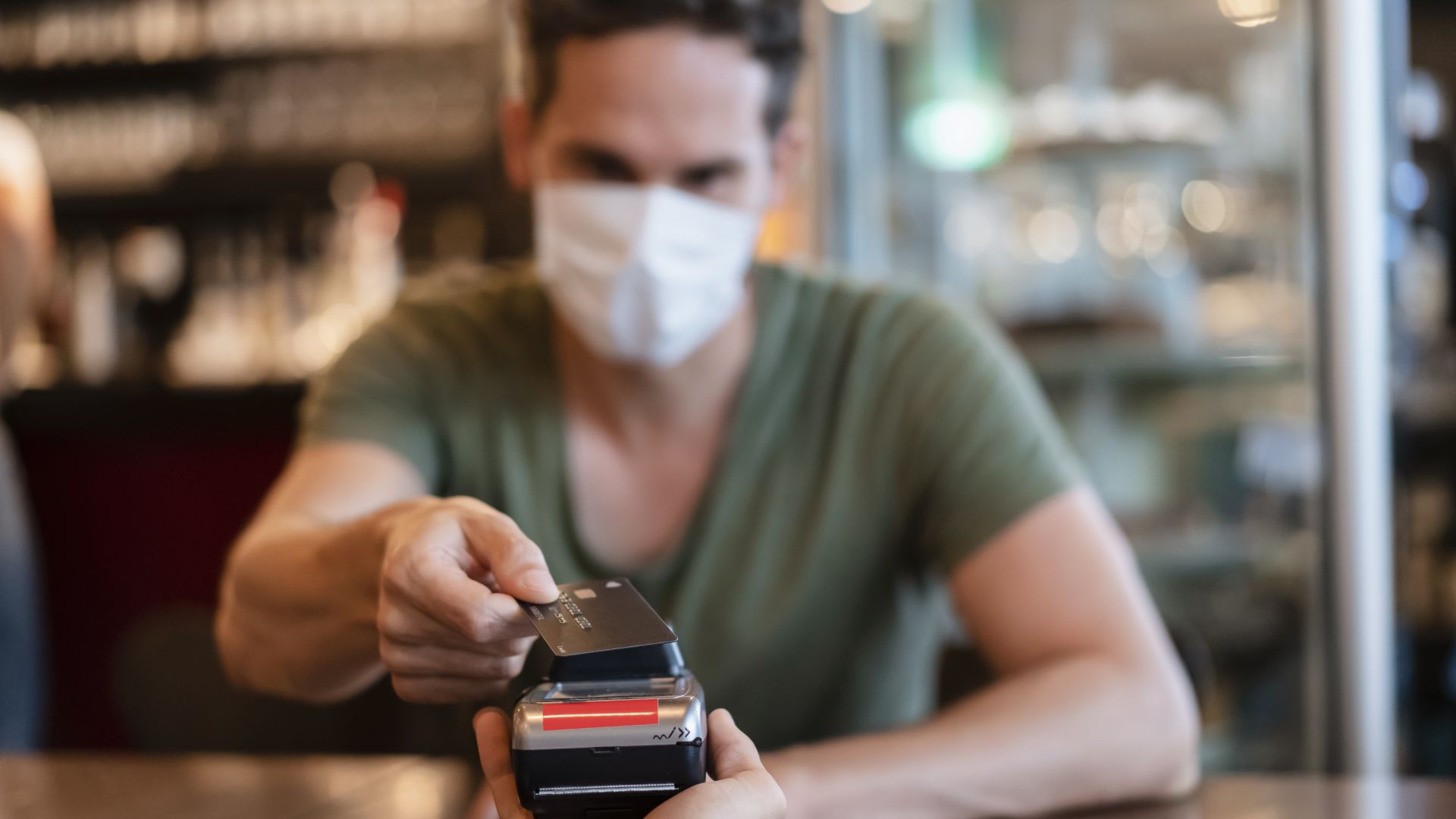 Man in protective mask paying with credit card in restaurant ©Getty Images (Westend61)
In order to contain the spread of the Coronavirus in Germany, far-reachingdistance and hygiene regulations must still be observed.
In public, a minimum distance of 1.5 meters to other people should be maintained if possible
In certain areas such as public transport, shopping or gastronomy, it is still obligatory to wear masks in several federal states
Due to the increasing number of infections, masks are also compulsory in certain city centres or at highly frequented public places
In some federal states, fines may be imposed without prior warning in case of violation of this obligation
The maximum number of people for meetings in public spaces or restaurants varies from state to state
For museums, gastronomy as well as other cultural offerings there may be access restrictions and you might have to register in advance, depending on the travel region
In areas with particularly high infection rates, curfews can be introduced at short notice. Restaurants will then have to cease operations and in certain places there is also a ban on the sale of alcohol after a certain hour
Current information about restrictions according to the respective federal states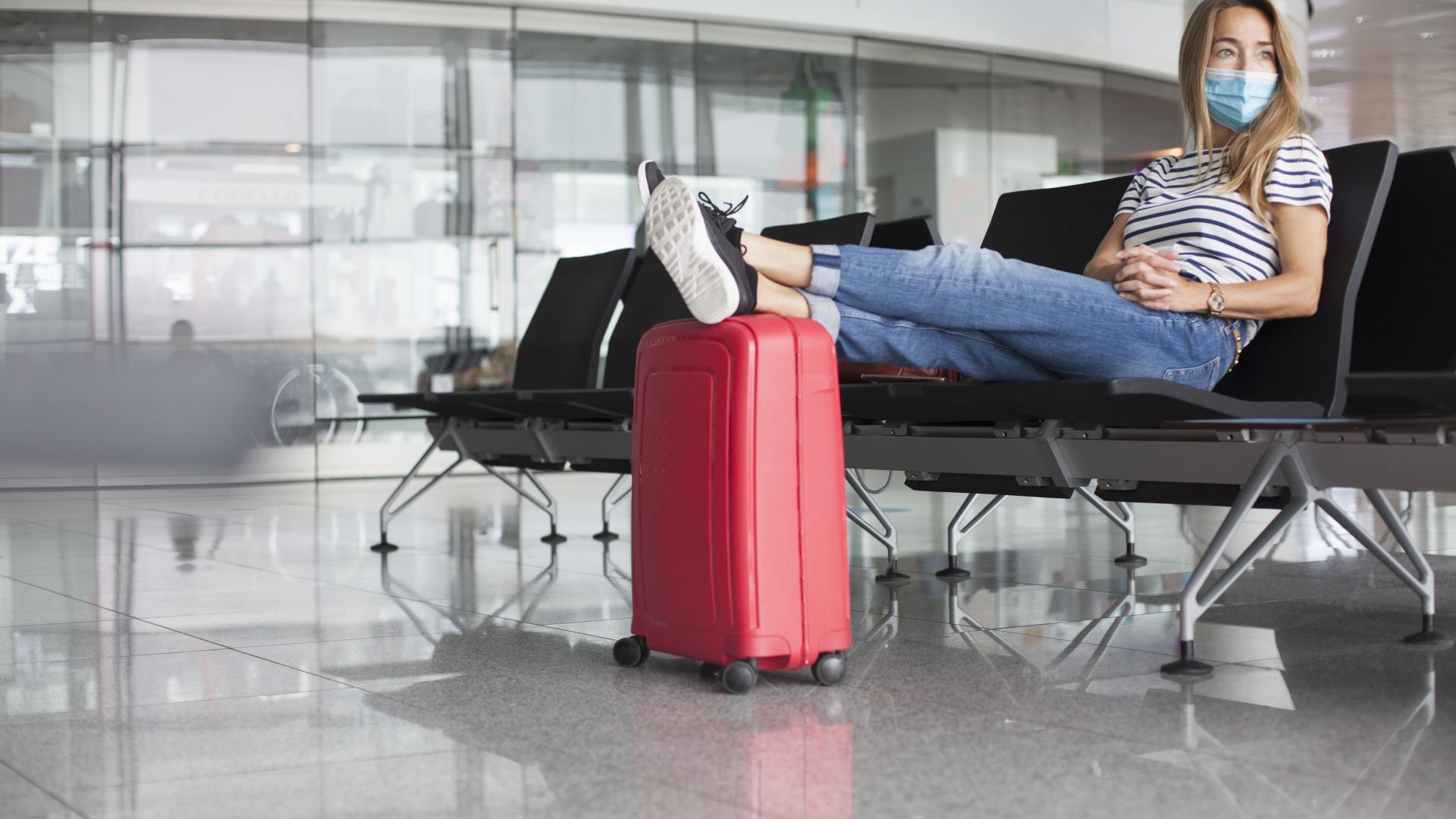 Munich: Woman waiting at empty departure gate, wearing a protective face mask ©Getty Images (Kathrin Ziegler)
Central sources of information:
Further information on the novel Coronavirus can be found on the website of the Robert Koch Institute
Current assessments of the situation on the World Health Organization website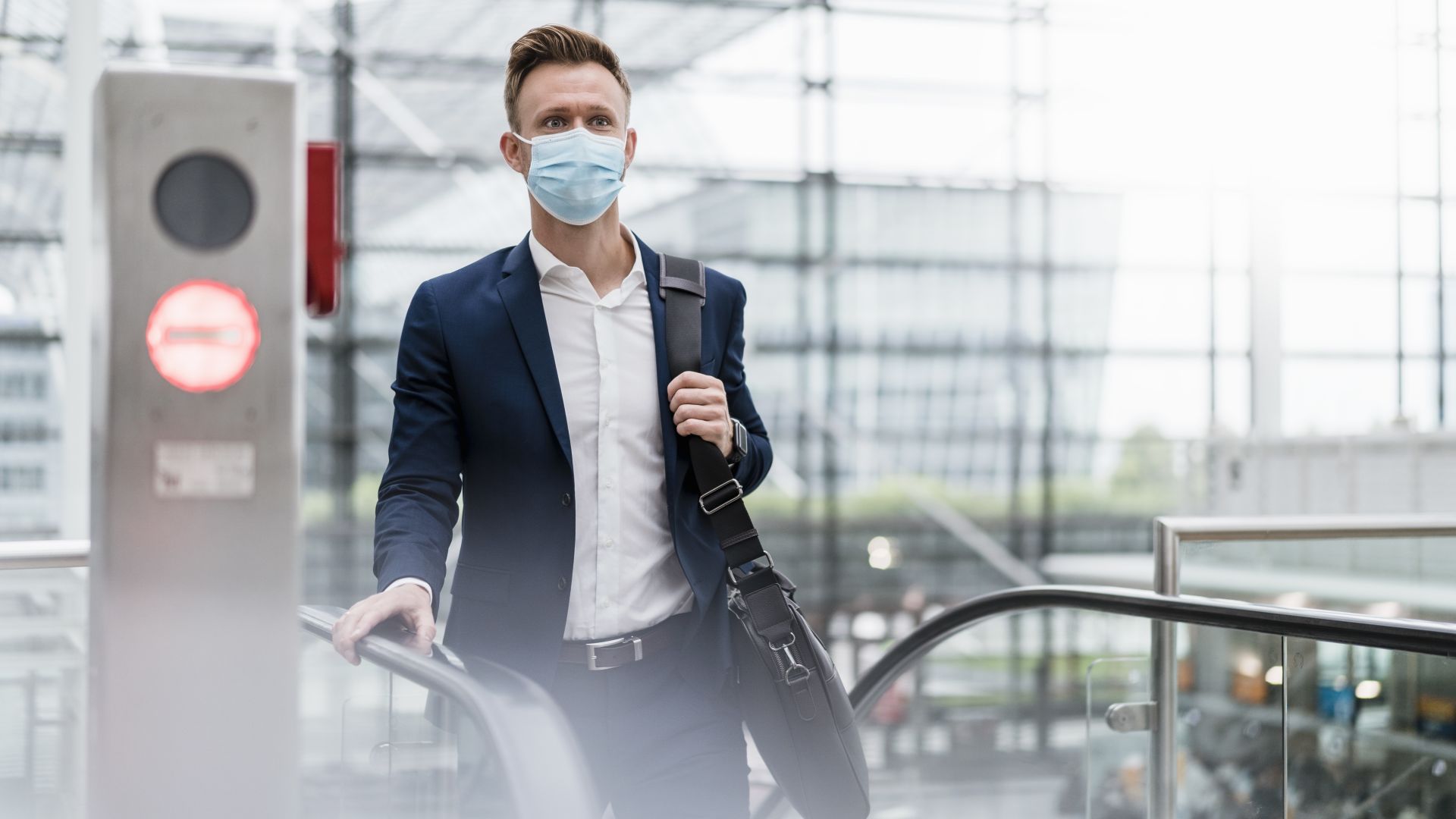 Businessman with face mask on the escalator ©Getty Images (Westend61)

Important information for fair participants

Stay healthy!