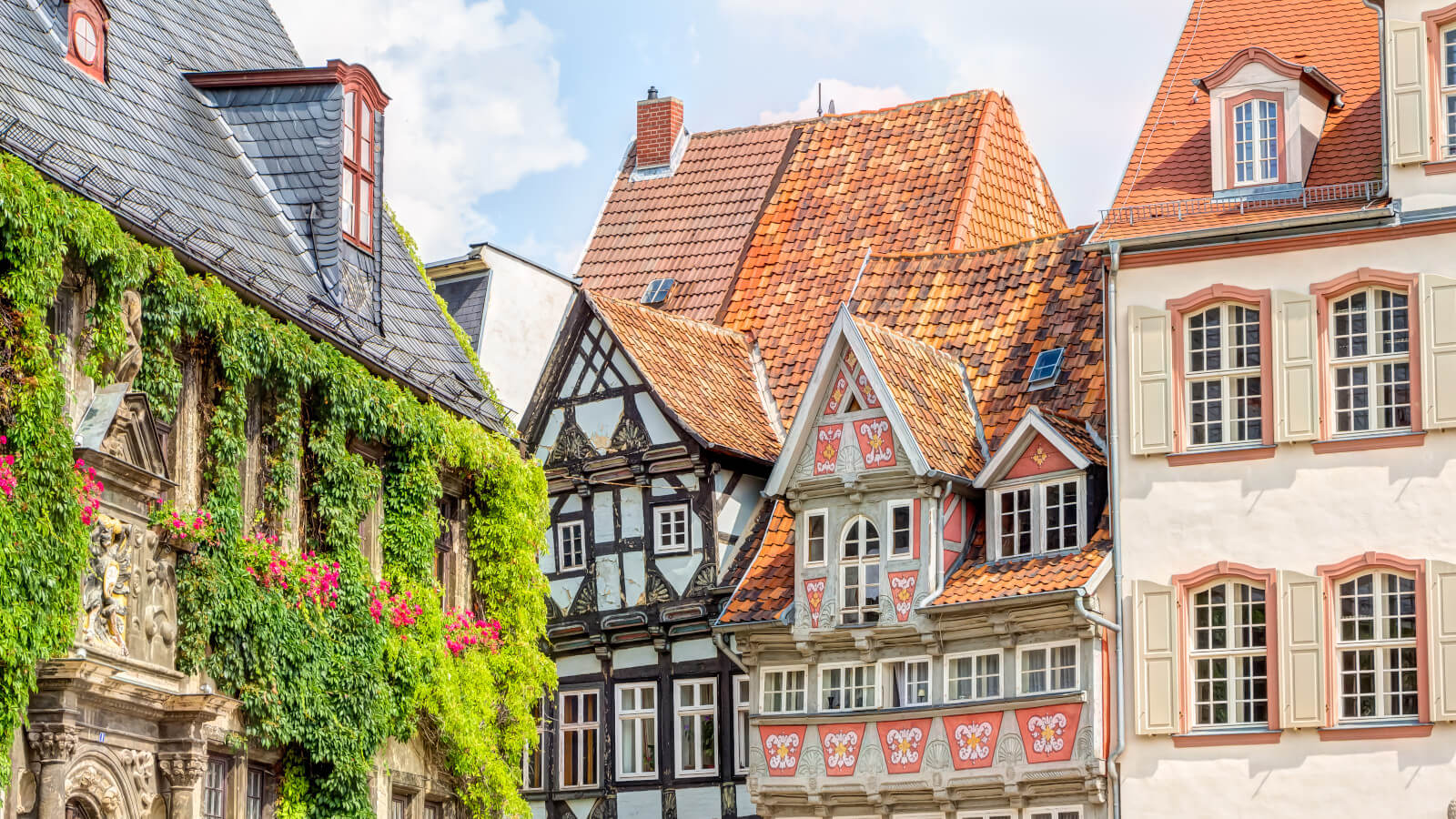 Inspiring Germany
Saxony-Anhalt – culture and nature in the heartland of German history
Saxony-Anhalt is known as the heartland of German history. It is just waiting for culture enthusiasts to discover its world-class tourist attractions. Active holidaymakers will be spoilt for choice here. And if they follow the motto "Enjoy nature – breathe freely in Saxony Anhalt", they will be sure to discover remarkable natural landscapes.
The heartland of German and European history
Five UNESCO World Heritage Sites are located in close proximity in the region: the Old Town of Quedlinburg, the Luther Memorials in Eisleben and Wittenberg, Bauhaus and its Sites in Dessau, the Garden Kingdom of Dessau-Wörlitz and Naumburg Cathedral.
The Romanesque Route runs through the entire region, connecting 80 Romanesque churches, cathedrals, castles, imperial palaces and abbeys and putting the era firmly in the spotlight. Top attractions include the cathedral treasures in Naumburg, Merseburg, Halberstadt and Quedlinburg.
As the birthplace of the Reformation, Saxony-Anhalt allows visitors to retrace Luther's steps at authentic historical sites. 43 pretty parks making up "Garden Dreams" are sure to delight visitors, with the Garden Kingdom of Dessau-Wörlitz as a particular highlight. Archaeology buffs will want to check out the "Sky Paths" route, which doesn't fail to impress thanks to the original Nebra Sky Disk, which is on the UNESCO Memory of the World Register, and the "Nebra Ark" visitor centre.
The Saale-Unstrut wine region in the south of Saxony-Anhalt is a popular haunt for keen wine drinkers, whilst visitors to the Altmark in the north can travel on old Hanseatic routes. The calendar of cultural events is packed each year, with highlights including the Handel Festival in Halle (Saale), the Luther's Wedding Festival in Lutherstadt Wittenberg, the Emperor Otto Festival in Magdeburg, the Kurt Weill Festival in Dessau and the Garden Kingdom Summer Festival in Dessau-Wörlitz.
Enjoy nature – breathe freely in Saxony-Anhalt
Stunning natural landscapes, such as the Harz National Park and the Middle Elbe UNESCO Biosphere Reserve, and an extensive network of trails ensure that Saxony-Anhalt is a hit with anyone looking to get sporty and be at one with nature. Visitors are invited to set off on a bike ride on the Elbe Cycle Route, go for a hike on the Harz Witches' Trail, hop into a canoe in the Saale-Unstrut wine-growing region, enjoy a spot of horse riding in the Altmark and join pilgrimage tours on St. James' Way or the Luther Trail.
Throughout the region, friendly hosts are on hand to provide service with a smile, serve up local specialities in cosy restaurants and offer accommodation in modern hotels, guesthouses and hostels that have around 60,000 beds collectively.
© IMG Investitions- und Marketinggesellschaft Sachsen-Anhalt mbH