Global Trade Corner
Bavaria Tourism (BayTM)
Our Bavaria. Your Bavaria!
We are your direct connection to Bavaria. And we connect Bavaria with you. As the official umbrella organisation of the Bavarian tourism industry, we advise you on all aspects of Bavaria as a travel destination. We provide you with contacts, supply you with information and make image and video material available to you. We also organise workshops for you (also digital) and are present at international trade events and fairs. With us, your interest in Bavaria is in the best hands.
Bavaria's regions
In the four Bavarian holiday regions - Allgäu/Bavarian Swabia, Franconia, Upper Bavaria and Eastern Bavaria - your customers can expect dramatic Alpine landscapes and gentle low mountain ranges, romantic Middle Ages and pulsating cities, royal castles, bathing lakes and lots of culture. Plus beer, wine and delicious Bavarian cuisine.
Here you can find more information about the four regions of Bavaria:
Allgäu/Bavarian Swabia
Franconia
Upper Bavaria
Eastern Bavaria
Towns, Cities and Culture
Cities in Bavaria
Urban bustle or historical romance? In Bavaria's cities you can expect diversity and plenty of warm hospitality.
Augsburg
In 15 BC Augsburg was an important trading centre. The Renaissance buildings that characterise the cityscape also date from this time. Donated by the merchant Jakob Fugger, the world-famous Fuggerei is now the oldest social housing estate in the world. The historic water management system was listed as a UNESCO World Heritage Site in 2019.
Nuremberg
Franconia's capital has always had a strong appeal: in the Middle Ages, the emperors of the Holy Roman Empire resided at the double castle. The complex on a steep sandstone cliff consists of the Kaiserburg and the Burggrafenburg. During Advent, Nuremberg's famous Christkindlesmarkt, the oldest Christmas market in the world, is an absolute must.
Munich
Big-city flair and rural charm, Alpine roughness and high-tech, beer gardens and haute cuisine, opera and art park: this very special "Munich mixture" makes the Bavarian capital a centre of attraction for guests from all over the world.
Regensburg
Regensburg is a UNESCO World Heritage Site and is considered Germany's medieval wonder. Many visitors come by boat, as Regensburg has Bavaria's largest port for river cruises. Upstream, King Ludwig I had Valhalla built as a memorial to important German personalities. Downstream, in Kelheim, the Liberation Hall on the Michelsberg.
Historic Bavaria
Not only the ancient Romans left their mark on Bavaria, but also the Middle Ages, fairytale kings and, more recently, National Socialism. Guests can experience Bavarian history in an impressive way at many places and sites.
All information on the most beautiful palaces, castles, residences, as well as 29 historic gardens and 20 lakes in Bavaria can be found here:
Bavarian Administration of State Palaces, Gardens and Lakes
Traditionally different: The Bavarian Insiders
Get to know Bavaria through its locals - creative people from very different fields who know how to inspire their customers for their homeland and are happy to reveal where and how to experience Bavaria at its best.
You can find more information about the Bavaria Insiders here.
Nature and Active
The best season for an active holiday in Bavaria's nature? The answer is quite clear: spring, summer, autumn and winter! And what can you experience here? The list is almost endless. It starts with hiking, includes cycling and water sports and is far from over with skiing and snowshoeing. For the best advice for your customers, we present the most beautiful nature and outdoor highlights from all Bavarian holiday regions.
Bavarian Forest National Park
Bavarian Forest National Park Holiday Region
Bavarian Forest National Park Administration
Berchtesgaden National Park
Berchtesgadener Land Tourismus GmbH
Bavaria's most beautiful lakes & waters
A holiday by the water in Bavaria? But always! Even without its own seashore, Bavaria is a dream destination for everyone who appreciates the relaxing and stimulating effect of time out by the water.
Here your customers can satisfy their "lake addiction":
Upper Palatinate Lake District
Barrier-free Travel
Barrier-free travel - Holidays for all in Bavaria
Whether it's a country, city, nature, cultural or active holiday: Bavaria has a lot to offer and can be experienced by everyone. So far, more than 500 Bavarian destinations, places and even entire regions have been certified according to the nationwide "Travel for All" labelling system. This provides detailed and reliable information on accessibility, which was collected by independent inspectors according to uniform criteria. Everyone benefits from this: guests with limited mobility or other handicaps as well as families with small children and comfort-loving people.
Let yourself be inspired by the tested offers for a barrier-free holiday or for excursions in Bavaria. Discover transport options, accommodation, restaurants, leisure activities in the beautiful nature and cultural offers that are accessible and can be experienced by every traveller.
For more information on certified offers, reports and tips on barrier-free travel, as well as brochures and magazines, visit: www.bavaria.travel/accessible-holidays/
Kontakt & Ansprechpartner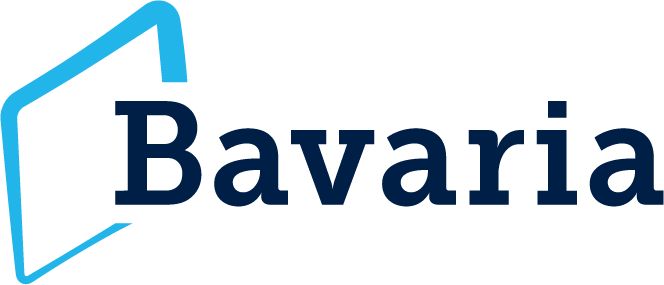 More Contacts
more contacts
Unit Lead International Networks
Susanne Miller
+49 89 / 212397-22

International Networks
Stephan Dörner
+49 89 / 212397-66