Global Trade Corner
McArthurGlen Designer Outlets
McArthurGlen Designer Outlets
Discover McArthurGlen Designer Outlets Berlin, Ochtrup and Neumünster - Germany's top shopping destinations McArthurGlen Designer Outlets
As Europe's market leader in the outlet business, McArthurGlen and its 25 designer outlets in 9 countries offer the ideal destination for brand lovers from near and far. Luxury, designer and lifestyle brands offer 30 to 70 percent off the recommended retail price all year round. Visitors from outside the EU can also shop tax-free and get their favourite designer brands for even less.
Shopping in Germany's fashion metropolis
The McArthurGlen Designer Outlet Berlin
The McArthurGlen Designer Outlet Berlin is located 30 minutes from Berlin - right on the B5 just behind Spandau. Over 100 designer brands in over 90 stores are waiting to be discovered. You can find top international brands such as HUGO, Boss, Joop Strellson, Lacoste, Karl Lagerfeld, Michael Kors, Marc O'Polo, Guess and adidas.
The architecture of the centre is reminiscent of a Brandenburg village, where large squares and wide streets invite you to stroll.
In addition, the Designer Outlet Berlin offers a variety of restaurants such as Five Guys, Frittenwerk, dean&david, Nordsee and Häagen Dasz. In summer, guests can also enjoy al fresco dining.
Playgrounds for younger visitors and 3,000 free parking spaces complete the offer and help create a relaxed shopping experience for the whole family.
In a fantastic location near Germany's Elbe metropolis Hamburg
The McArthurGlen Designer Outlet Neumünster
With a fantastic location in the heart of Schleswig Holstein, the McArthurGlen Designer Outlet Neumünster is located directly on the A7 and only 30 minutes from Hamburg and Kiel. In the largest designer outlet in Northern Europe, visitors can find everything their heart desires: women's, men's and children's fashion, shoes and accessories, sports wear and home accessories. Brands at home here include Polo Ralph Lauren, Michael Kors, Aigner, Adidas, Lacoste and Marc O'Polo.
The Designer Outlet Centre has a unique village style with an open-air design and an array of squares and cafés. A children's play area and more than 7 restaurants invite you to take time out in a relaxed atmosphere. Another highlight at Designer Outlet Neumünster is the bronze horse head sculpture by British artist Nic Fiddian-Green, known for his horse sculpture at London's Marble Arch.
The McArthurGlen Designer Outlet Ochtrup
You will find the Designer Outlet Ochtrup just 35 minutes from the picturesque old town of Münster. Over 100 designer brands offer up to 70% off the RRP all year round. Discover everything a shopping heart desires in over 70 stores - from a fascinating selection of designer fashion, jewellery and shoes to elegant homeware and trendy sporting goods. 6 cafés and restaurants, the Kneipp Spa, an indoor play paradise for children and free parking round off the shopping experience.
Towns, Cities and Culture
Always worth a trip...…
The three McArthurGlen Designer Outlets Berlin, Neumünster and Ochtrup are all located in popular tourist destinations in Germany:
A visit to the Designer Outlet Berlin is the ideal opportunity to combine a unique shopping experience with a short vacation. The region around Berlin & Brandenburg offers perfect opportunities to relax and unwind after a day shopping. Discover Germany's dynamic capital Berlin or relax in the surrounding countryside with its beautiful rivers and lakes. You can find out more at: www.designeroutletberlin.de
A visit to the Designer Outlet Neumünster is the ideal opportunity to combine a unique shopping experience with a short vacation in Hamburg or the Schleswig-Holstein region. The area offers excellent relaxation after an exciting day of shopping. Benefit from the centre's own shuttle bus, which takes you comfortably to and from Kiel or Hamburg twice a day on Fridays and Saturdays and on Sundays when the shops are open. More information can be found at: www.designeroutletneumuenster.de
The Designer Outlet Ochtrup is located in the border triangle of North Rhine-Westphalia, Lower Saxony and the Netherlands and can be reached quickly via the B54 and A31. Whether you're planning a day trip with the family or a stop after a North Sea coast vacation, you'll find everything you need at the Designer Outlet Ochtrup. Shopping, a massage in the Kneipp Spa, indoor play paradise or delicious food from smoothies to burgers or pasta.
Services and Amenities
McArthurGlen Designer Outlets in Ochtrup, Berlin and Neumünster offer carefully selected services and amenities, creating a unique shopping experience for both the discerning shopper and the whole family.
Exclusive benefits for tourism partners
In the immediate vicinity of Berlin and Hamburg, the three German McArthurGlen Designer Outlets are ideal for tour operators and customers to combine a city trip with a shopping trip.
There are direct exit options for coaches and free bus parking spaces at the Designer Outlets.
The outlets offer great discounts and special offers for partners and their guests including a 10% Fashion Passport for each group member. Find out about special arrangements, exclusive benefits and cooperation opportunities!
Kontakt & Ansprechpartner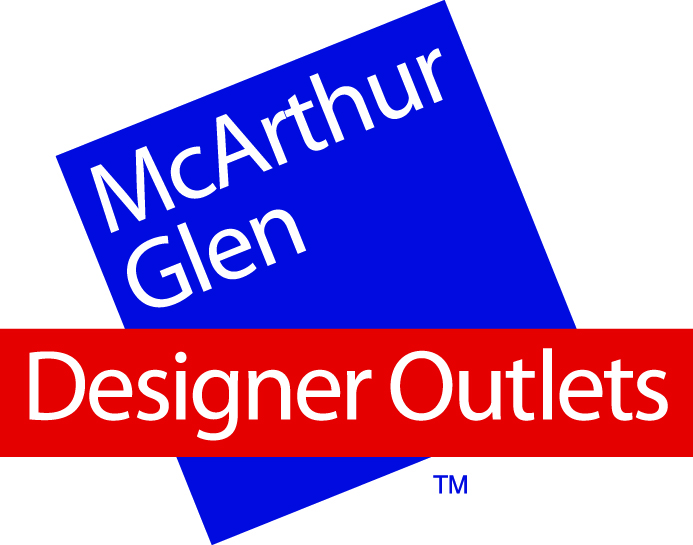 Contact
McArthurGlen Designer Outlets Berlin, Neumünster & Ochtrup
McArthurGlen Designer Outlet Berlin
Alter Spandauer Weg 1
14641 Wustermark OT Elstal
Germany
T +49 (0) 33 234-9040
www.designeroutletberlin.de
McArthurGlen Designer Outlet Neumünster
Oderstraße 11
24539 Neumünster
Germany
T+49 (0) 4321 55 86 88-0
www.designeroutletneumuenster.de
McArthurGlen Designer Outlet Ochtrup
Laurenzstr. 51-55
48607 Ochtrup
Germany
T+49 (0) 2553 9730-0
www.designeroutletochtrup.de
More Contacts
Christoph Sailer
Tourism Operations Manager
E-Mail: christoph.sailer@mcarthurglen.com
More information on McArthurGlen Designer Outlets visit: www.mcarthurglen.com